Rural Family Medicine Residency Program
at Our Lady of the Angels Hospital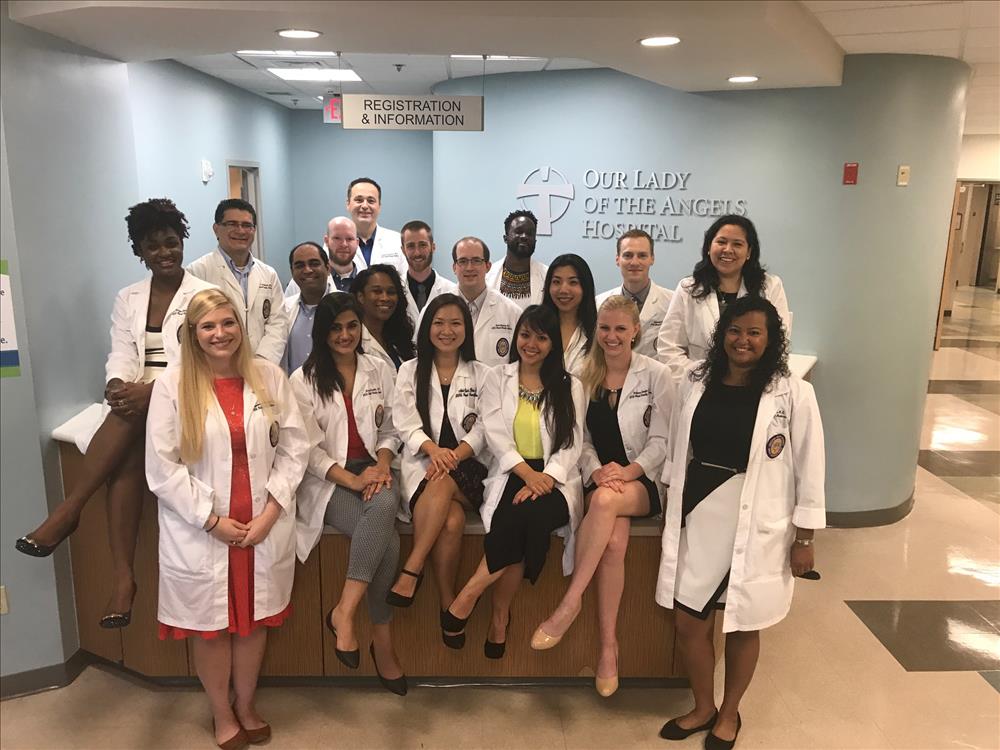 We are an institutionally-sponsored rural Family Medicine residency training program accredited through LSU School of Medicine – New Orleans. As a rural training program, we are located ninty minutes north of New Orleans in the community of Bogalusa, LA, population 13,000.  Our unopposed residency program is clinically aligned with Our Lady of the Angels, one of LSU's training hospitals. We have 18 residency positions, with plans to grow to 24 spots in the next few years. The residency expansion has been funded by a five-year $3.12 million grant from the Health Resources and Service Administration (HRSA).
Candidate applications for the upcoming academic year must be made through the Electronic Residency Applications System, ERAS no later than December 1.
To be considered for an interview with our program, non-LSU School of Medicine applicants must:
1) Be United State Citizens, Permanent Residents of the US or J-1 Visa holders sponsored by the ECFMG;
2) have successfully passed USMLE Step exam with no more than 2 attempts (candidate's certified "USMLE Official Transcript of Scores" must be on file in ERAS);
3) hold an ECFMG certificate, if applicable;
4) have graduated from medical school in the past three years;
5) have completed a minimum of six months of  clinical rotations as a medical student in the US during the previous two years, two of which must have been in Family Medicine.
The new Labor and Deliver unit at our primary training hospital is operational, and construction is complete on the expansion to the Family Medicine Center, which includes clinical treatment areas, new residency administration areas as well as resident office spaces, the resident lounge, and physician on-call sleeping quarters.