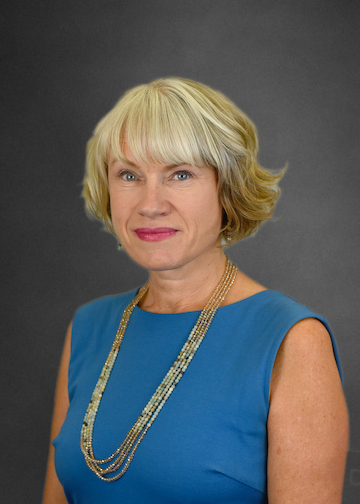 FACULTY
Jennifer True
PROFESSOR - RESEARCH
Med Community Population Med
Academic Office:
LSUHSC School of Medicine
533 Bolivar Street, Room 506
New Orleans, LA 70112
Bio
---
Gala True, PhD, is an Investigator with the South Central Mental Illness Research, Education, and Clinical Center (MIRECC) at the Southeast Louisiana Veterans Health Care System and Associate Professor in the Section on Community and Population Medicine at Louisiana State University School of Medicine. Dr. True's research focuses on improving access to care and the health of individuals and communities through patient-centered and community-engaged research approaches. She has been PI or Co-I on over 50 VA and NIH funded studies and is nationally recognized for her expertise in qualitative and mixed methods research and community-engagement in public health research and advocacy. She recently completed a 3-year study using participatory action research methods (i.e. photovoice) to collaborate with Veterans, military families, and other key stakeholders on identifying barriers to post-deployment care and proposing solutions for improving community reintegration after separation from military service. Dr. True's current research is focused on community-engaged efforts to prevent Veteran suicides.
Education
---
Undergraduate:
1989-1993 - B.A. in Anthropology and Psychology
University of California at Berkeley
Berkeley, California

Graduate:
1993 - 1996 - M.A. in Folklore and Folklife
University of Pennsylvania
Philadelphia, Pennsylvania

Doctorate:
1996-2000 - Ph.D. in Folklore and Folklife
University of Pennsylvania
Philadelphia, Pennsylvania
Publications
---
1. Luger, T., Hamilton, A. & True, G. (2020). Measuring Community-Engaged Research Contexts, Processes, and Outcomes: A Mapping Review. The Milbank Quarterly, 98(2) 493-553.
2. Dichter, M., Makaroun, L., Tuepker, A., True, G. Montgomery, A., Iverson, K. (2020) Middle-aged Women's Experiences of Intimate Partner Violence Screening and Disclosure: "It's a Private Matter. It's an Embarrassing Situation." Journal of General Internal Medicine, 35(9), 2655-2661.
3. Wyse, J., Ono, S., Kabat, M., True, G. (2020) Supporting family caregivers of Veterans: Participant perceptions of a federally-mandated caregiver support program. Healthcare: The Journal of Delivery Science and Innovation, 8(3), 10441
4. Montgomery, A., Byrne, T., Cusack, M., Chhabra, M., Sorrentino, A., Dichter, M., True, G., (2020). Patients' Perspectives on Elements of Stable Housing and Threats to Housing Stability, Journal of the Society for Social Work and Research, 11(4), 545-567.
5. Kamdar, N., True, G. Lorenz, L., Loeb, A., Hernandez, D. (2020). Getting Food to the Table: Challenges, Strategies, and Compromises Experienced by Low-Income Veterans Raising Children. Journal of Hunger and Environmental Nutrition, 1-21 [Online] https://doi.org/10.1080/19320248.2020.1855284
6. Dindo, l., Roddy, M., Boykin, D., Woods, K., Rodrigues, M., Smith., T., Gonzalez, R. & True, G. (2020). Combination outreach and wellness intervention for distressed rural veterans: Results of a multimethod pilot study. Journal of Behavioral Medicine. doi: 10.1007/s10865-020-00177-8

7. Abraham, T., Ono,S., Moriarty, H., Winter, L., Bender, R., Facundo, R., True, G. (2021) Revealing the Invisible Emotion Work of Caregivers: A Photovoice Exploration of Informal Care Provided by Family Caregivers for Post-9/11 Veterans with Traumatic Brain Injuries. Journal of Head Trauma Rehabilitation, 36(1), 25-33.

8. True, G., Davidson, L., Facundo, R., Meyer, D., Urbina, S. & Ono, S. (2021). 'Institutions Don't Hug People:' A Roadmap for Building Trust, Connectedness and Purpose through Photovoice Collaboration. Journal of Humanistic Psychology, 61(3):365-404.
9. Dichter, M., Ogden, S., Tuepker, A., Iverson, K. & True, G. (2021). Survivors' Input on HealthCare-Connected Service for Intimate Partner Violence. Journal of Women's Health. [Online] http://doi.org/10.1089/jwh.2020.8585

10. Montgomery, A., Rahman, A., Chabra, M., Cusack, M & True, G. (2021). The Importance of Context: Linking Veteran Outpatients Screening Positive for Housing Instability with Responsive Interventions. Administration and Policy in Mental Health and Mental Health Services Research, 48, 23-25.

11. Rattray, N., Miech, E., True, G., Natividad, D., laws, B., Frankel, R. & Kukla, M. (Accepted for publication). A Multimethod Configurational Approach to Understanding Veteran Community Reintegration. Field Methods.

12. True, G., Facundo, R., Urbina, C., Sheldon, S., Southall, J. & Ono, S. (Accepted for publication). "If You Don't Name the Dragon, you Can't Begin to Slay It:" Increasing Awareness about Traumatic Brain Injury through Participatory Action Research and Military Caregivers. Journal of Community Engagement and Scholarship.

13. Bowden, C., True, G., Cullen, S., Pollock, M., Worsley, D., Ross, A., Caterino, J., Olfson, M., Marcus, S. & Doupnik, S. (2021). Treating Pediatric and Geriatric Patients at Risk of Suicide in General Emergency Departments: Perspectives from Emergency Department Clinical Leaders. Annals of Emergency Medicine. [Online]https://doi.org/10.1016/j.annemergmed.2021.04.025

14. True, G., Pollock, M., Bowden, C., Cullen, S., Ross, A., Doupnik, S., Caterino, J., Olfson, M. & Marcus, S. (2021). Strategies to Care for Patients Being Treated in the Emergency Department After Self-harm: Perspectives of Frontline Staff. Journal of Emergency Nursing. doi: 10.1016/j.jen.2020.12.016

15. Raines, A., Chambliss, J., Norr, A., Sanders, N., Smith, S., Walton, J., True, G., Franklin, C. & Schmidt. (Under Review) Accept

Research
---
Title: IIR 19-355. Can Services to Address Veterans Social Determinants of Health Reduce Their Suicide Risk?
Location: VA Health Services Research & Development
Role: Co-Investigator (Ann Elizabeth Montgomery, Co-PI)
Dates: 10/2020-9/2023
Title: INV 19-294. Development and Evaluation of a Veteran-Informed Means Restriction Intervention for Prevention
Location: VA Health Services Research & Development
Role: Co-Investigator (Joseph Constans, Co-PI)
Dates: 10/2019-3/2022
Title: Preventing Firearm Suicides among Rural Veterans by Engaging Military Caregivers
Location: VA Office of Rural Health
Role: Primary Investigator
Dates: 10/2021-9/2022
Title: OMAT 15647. Growing Rural Outreach through Veteran Engagement (GROVE) Center
Location: VA Office of Rural Health
Role: Co- Investigator (Leah Wendleton, PI)
Dates: 10/2020-9/2021
Title: OMAT 133677. Combination outreach and wellness intervention for distressed out-of-care rural Veterans
Location: VA Office of Rural Health
Role: Co- Investigator. (Lilian Dindo, Co-PI)
Dates: 10/2019-9/2021
Title: OMAT TBD. Identifying and Disseminating Strategies for Improving Access to Health Care Among Unstably Housed Veterans in Rural Areas.
Location: VA Office of Rural Health
Role: Co- Investigator. (Ann Elizabeth Montgomery, PI)
Dates: 10/2020-9/2021
Title: 1R01MH107452-01A1. Improving the Emergency Department Management of Deliberate Self-Harm
Location: National Institute of Mental Health
Role: Co- Investigator. (Steven Marcus, PI)
Dates: 10/2016- 9/2022
Title: IIR 17-221. Using Peer Navigators to Increase Access to VA and Community Resources for Veterans with Diabetes-related Distress
Location: VA Health Services Research and Development
Role: Co- Investigator. (Mark Kunik, PI)
Dates: 5/2019-4/2023