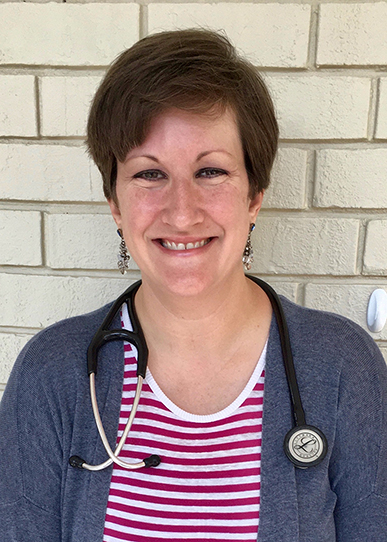 FACULTY
Victoria Burke
ASSISTANT PROFESSOR - CLINICAL
Med-Infectious disease
Academic Office:
LSUHSC School of Medicine
1542 Tulane Avenue, Ste. 331C,
New Orleans, LA 70112
Bio
---
Dr. Burke is a New Orleans native who graduated from Louisiana State University School of Medicine in New Orleans in 2009. She subsequently completed her Internal Medicine Residency and Infectious Diseases Fellowship training with a focus in transplant infectious diseases at Vanderbilt University Medical Center in Nashville, Tennessee. Inspired by the dedication of the LSU faculty who taught her as a medical student after the destruction of Hurricane Katrina, Dr. Burke moved home to join the LSU Infectious Diseases Section in 2014. She spent several years as the site director for Transplant Infectious Diseases fellow rotations at Ochsner Medical Center before assuming the role of Fellowship Program Director in 2020 and shifting her clinical practice to University Medical Center. The current focus of her career is medical education and, in addition to her duties as the Fellowship Program Director, she serves as core faculty in the preclinical medical student curriculum and as a clinical curriculum consultant for the medical school.
Education
---
Undergraduate:
2005 - B.A. in Latin, B.S. in Biological Sciences
Summa Cum Laude, University Medalist
Louisiana State University
Baton Rouge, Louisiana

Medical:
2009 - M.D., Alpha Omega Alpha - Junior Inductee
Louisiana State University School of Medicine
New Orleans, Louisiana

Residency:
2012 - Internal Medicine, Hugh J. Morgan Teaching Award
Vanderbilt University Medical Center
Nashville, Tennesse

Fellowship:
2014 - Infectious Diseases
Vanderbilt University Medical Center
Nashville, Tennesse
Affiliated Hospitals & Clinics
---
University Medical Center
Ochsner Kenner Medical Center
Publications
---
1. Burke VE, Lopez FA. "Approach to Skin and Soft Tissue Infections in non-HIV Immunocompromised Hosts." Current Opin Infect Dis: August 2017, 30(4):354-363.
2. Cohen, C, Burke VE, Miller, G, Thomas L. "Risk Factors for Nocardia Infection in Heart Transplant Recipients." ID Week 2016. Infectious Diseases Society of America.
3. Zimmer AJ, Burke VE, Bloch KC. "Central Nervous System Infections." In R. Hayden's (Ed.), DiagnosticMicrobiology of the Immunocompromised Host (Chapter 18). Washington, DC: ASM Press. 2016.
4. Zimmer A, Burke VE, Bloch K. 2016. "Central Nervous System Infections." Microbiol Spectrum 4(3).
5. Drake WP, Oswald-Richter K, Richmond BW, Isom J, Burke VE, Algood H, Braun N, Taylor T, Pandit KV, Aboud C, Yu C, Kaminski N, Boyd AS, King LE. "Oral Antimycobacterial Therapy in Chronic Cutaneous Sarcoidosis: A Randomized, Single-masked, Sarcoidosis: A Randomized, Single-Masked, Placebo-Controlled Study." JAMA-Dermatology, Sept 2013.