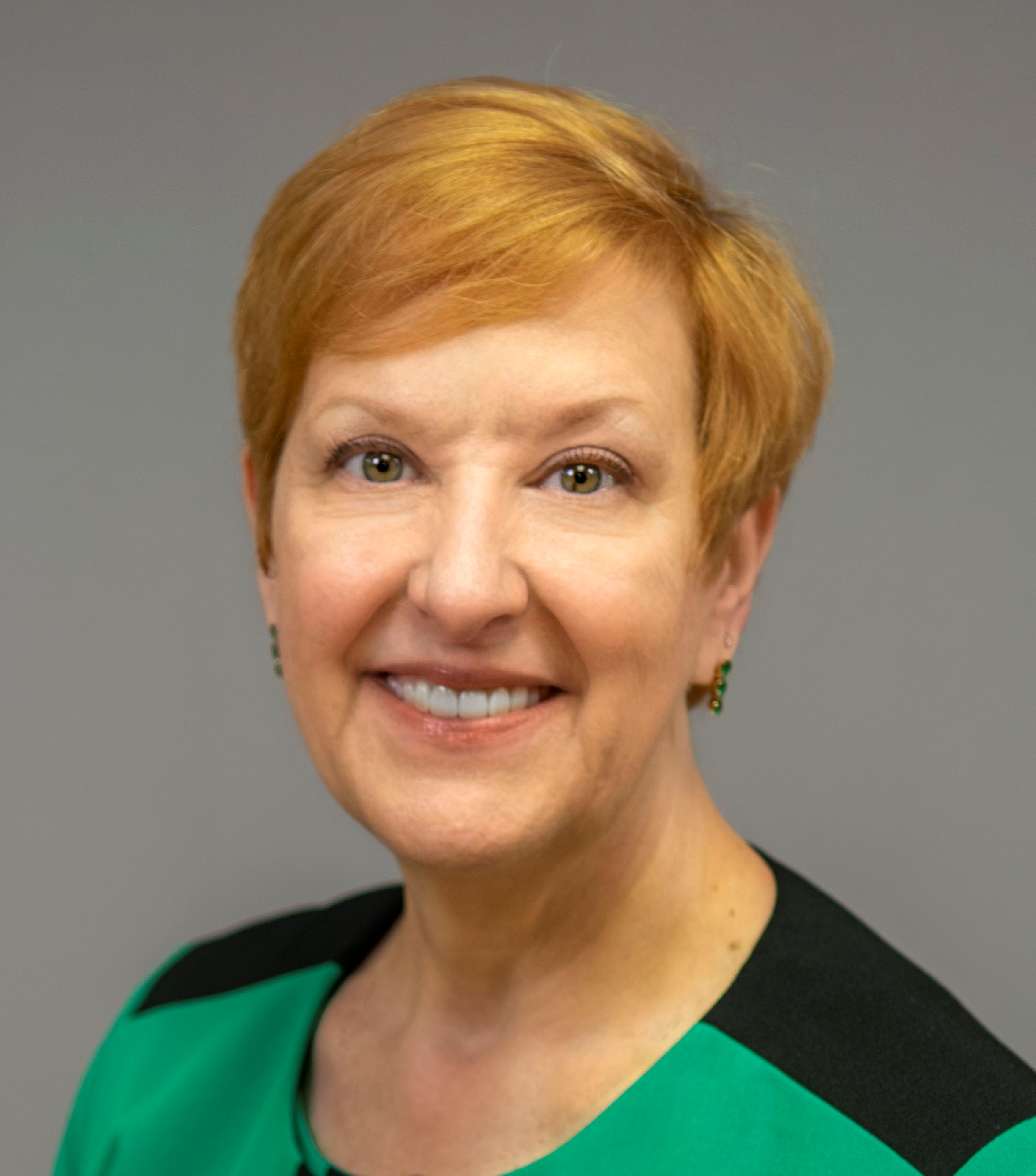 FACULTY
Cynthia Brown
DEPARTMENT HEAD/CHAIRMAN
Medicine
Academic Office:
LSUHSC School of Medicine
1542 Tulane Avenue, 4th Floor, Room 419
New Orleans, LA 70112
Bio
---
Dr. Cynthia J. Brown completed an undergraduate degree in physical therapy from East Carolina University and a MD from the University of North Carolina at Chapel Hill. At Yale University, Dr. Brown completed residency training in internal medicine, which included a Chief Resident year, and a three-year Geriatric Medicine fellowship. She was on faculty at the University of Alabama at Birmingham (UAB) from 2003 - 2021 where she served as Director of the Division of Gerontology, Geriatrics, and Palliative Care from 2014 - 2021. She was appointed the Vice-chair for Faculty and Staff Development in 2018 and Executive Vice Chair in 2020. In May 2021, Dr. Brown became Chair of the Department of Medicine at Louisiana State University Health Sciences Center and holds the Charles V. Sanders, MD Endowed Chair in Medicine. Dr. Brown's research interests combine the issues of low mobility and falls in the older adult in the hospital and community settings. She has won numerous awards for her research including the 2016 American Geriatrics Society (AGS) Outstanding Scientific Achievement for Clinical Investigation Award and the 2020 Gerontological Society of America, Joseph T. Freeman Award, awarded to a prominent clinician in the field of aging, both in research and practice. Dr. Brown is passionate about faculty and staff development and leadership training, which are focuses she brings to LSU. Over the next few years, Dr. Brown will be focusing her efforts on transforming the LSUHSC Department of Internal Medicine into a department with a national reputation for excellence in medical education.
Education
---
Undergraduate:
1982 - B.S., in Physical Therapy
East Carolina University
Greenville, North Carolina

Medical:
1996 - M.D.
University of North Carolina at Chapel Hill
Chapel Hill, North Carolina

Chief Residency:
1999-2000 - Internal Medicine
Yale University School of Medicine
New Haven, Connecticut

Fellowship:
2000-2003 - Geriatric Medicine
Yale University School of Medicine
New Haven, Connecticut

Graduate:
2006- M.S. Public Health
University of Alabama at Birmingham
Birmingham, Alabama
Affiliated Hospitals & Clinics
---
University Medical Center
Publications
---
1. Loyd C, Markland AD, Zhang Y, Fowler M, Harper S, Wright NC, Carter CS, Buford TW, Smith CH, Kennedy RE, Brown CJ. Prevalence of Hospital-Associated Disability in Older Adults: A Meta-Analysis. J Am Med Dir Assoc. 2020;21(4):455-461. PMID: 31734122.

2. Kennedy RE, Almutairi M, Williams CP, Sawyer P, Allman RM, Brown CJ. Determination of the Minimal Important Change in the Life-Space Assessment. J Am Geriatr Soc. 2019;67(3):565-569. PMID: 30536982. Loyd C, Beasley TM, Miltner RS, Clark D, Brown CJ. Trajectories of Community Mobility Recovery Following Hospitalization Among Older Adults. J Am Geriatr Soc. 2018;66 (7):1399-1403. PMID: 29719058. PMCID: PMC6097884
3. Kennedy RE, Sawyer P, Williams CP, Lo AX, Ritchie CS, Roth DL, Allman RM, Brown CJ. Life-Space Mobility Change Predicts 6-Month Mortality. J Amer Geriatr Soc. 2017; 65(4):833-838. PMID: 28152168. PMCID: PMC5826722
4. King BJ, Steege LM, Winsor K, VanDenbergh S, Brown CJ. Getting Patients Walking: A Pilot Study of Mobilizing Older Adult Patients via a Nurse-Driven Intervention. J Am Geriatr Soc. 2016;64(10):2088-2094. PMID: 27548535
5. Brown CJ, Foley KT, Lowman J, MacLennan P, Roth DL, Razjouyan J, Locher J, Allman RM. Comparison of posthospitalization function and community mobility in hospital mobility program and usual care patients: a randomized clinical trial. JAMA Intern Med. 2016;176(7):921-927. PMID: 27243899 Paper presented at the 2017 AGS Geriatrics Literature Update as one of the year's most important published papers for 2016.
6. Brown CJ, Kennedy RE, Lo AX, Williams CP, Sawyer P. Impact of Emergency Department Visits and Hospitalization on Mobility Among Community-Dwelling Older Adults. Am J Med. 2016;129(10):1124. PMID: 27288857. PMCID: PMC5039061.
7. Brown CJ, Flood KL. Mobility Limitation in the Older Patient: A Clinical Review. JAMA. 2013;310(11):1168-1177. PMID: 24045741.
8. Flood KL, McGrew D, Green D, Dodd C, Brown CJ. Effects of an acute care for elders unit on costs and 30-day readmissions. JAMA Intern Med. 2013;173(11):981-987. PMID: 23609002. Paper cited in Update in Geriatrics: Evidence Published in 2013 as one of top 8 papers published in geriatrics. Ann Intern Med. 2014;160(12):842-846.
9. Brown CJ, Redden DT, Flood KL, Allman RM. The Under Recognized Epidemic of Low Mobility During Hospitalization of Older Adults. J Amer Geriatr Soc, 57(9):1660-1665, 2009. PMID: 19682121
10. Brown CJ, Roth DL, Allman RM, Sawyer P, Ritchie CS, Roseman JM. Trajectories of Life-Space Mobility after Hospitalization. Ann Intern Med 150(6):372-378, 2009. PMID: 19293070; PMCID: PMC2802817. NIHMS ID# 158003.
11. Inouye SK, Brown CJ, Tinetti ME. Perspectives: Medicare nonpayment, hospital falls, and unintended consequences. N Engl J Med 360(23):2390-2393, 2009. PMID: 19494213
12. Brown CJ, Williams BR, Woodby LL, Davis LL, Allman RM. Barriers to mobility during hospitalization from the perspective of older patients, their nurses and physicians. J Hosp Med 2(5):305-313, 2007. PMID: 17935241
13. Peel C, Sawyer-Baker P, Roth DL, Brown CJ, Allman RM. Assessing mobility in older adults: the UAB study of aging life-space assessment. Phys Ther 85:1008-1019, 2005. PMID: 16180950. Brown CJ, Friedkin RJ, Inouye SK. Prevalence and Outcomes of Low Mobility in Hospitalized Older Patients. J Am Geriatr Soc 52:1263-1270, 2004. PMID: 15271112.
Research
---
Title: UAB Study of Aging (Phase II) Mobility Among Older African Americans and Whites, NIA R01 AG015062.
Role: Co-Investigator, (Allman, PI 2/2010 – 12/2013; Brown PI 1/2014 – 2/2015)
Title: Trajectories of Life-Space Recovery after Hospitalization
Sponsor: VA Rehabilitation Research & Development Merit Review Grant.
Role: Primary Investigator
Title: Development of a Silver Spoons Training Video, VA Patient-Centered Care Grant
Location: Birmingham VA Medical Center
Role: Primary Investigator
Sponsor: UAB Geriatric Education Center, Department of Health and Human Services (HRSA)
Role: Primary Investigator
Title: Calorie Restriction & Body Composition, Function, & QoL in Older Adults. NIA R01 AG033094.
Role: Co- Investigator, (Locher JL & Ard J, Co-PIs)
Title: UAB Geriatric Education Center Supplement on Alzheimer's Disease and Related Dementias
Sponsor: Department of Health and Human Services (HRSA).
Role: Primary Investigator
Sponsor: Center of Excellence in Pain Education, National Institutes of Health (NIH) Pain Consortium.
Role: Co-Primary Investigator
Sponsor: Southeast Center of Excellence in Geriatric Medicine, John A. Hartford Foundation.
Role: Co-Primary Investigator
Title: Multicenter Osteoarthritis Study (MOST), NIA UO1 AG18947-01A1.
Role: Co-Investigator, (Lewis, PI)
Title: National Resource Center for High-Impact Clinical Trials in Medical Rehabilitation. 1P2CHD086851-01.
Sponsor: National Center for Medical Rehabilitation Research.
Role: Co-Investigator, (Bamman, PI)
Title: Impact of a Mobility Program on Function after Discharge, 1 I01 RX001995-01A1.
Sponsor: VA Rehabilitation Research & Development Merit Review Grant.
Role: Primary Investigator
Title: Genetics of Osteoarthritis and Joint Replacement Recovery: Key to Precision Rehabilitation, VA Million Veteran for 'Gamma-Test' Data Use Projects, 1 I01 RX002745-01.
Role: Co-investigator, (Bamman, PI)
Title: Mitigating Hospital-Associated Disability in a Diverse Patient Population. UAB SOM AMC21 Multi Investigator Pilot Award.
Role: Primary Investigator