Graduate Medical Education
GME Updates
2015 ACGME Annual Educational Conference
The ACGME Educational Conference will be held on February 26 - March 1, 2015 at two hotels in San Diego, California: the Manchester Grand Hyatt and the Hilton San Diego Bayfront. The conference will showcase many of the current ACGME initiatives, including the full implementation of the Next Accreditation System (NAS), the Milestones and their development, the Clinical Learning Environment Review (CLER) program, and the ACGME Self-Study program. They will offer specialty-specific sessions, sessions on the ACGME Accreditation Data System (ADS), and town halls. New Program Directors and Coordinators are encouraged to attend the Preconference Workshop day where the focus is on graduate medical education leadership development skills. 2015 Annual Leadership Skills Training Programs for Chief Residents are currently available thru the ACGME. These experiential programs consist of small-group sessions and exercises offering incoming chief residents the tools, skills, and a learning environment designed to enhance their understanding of interpersonal communication and group dynamics.
Milestones Reporting Due January 9, 2015
The Milestones are competency-based developmental outcomes (e.g., knowledge, skills, attitudes, and performance) that can be demonstrated progressively by residents and fellows from the beginning of their education through graduation to the unsupervised practice of their specialties. Training programs' Clinical Competency Committees meet and work towards development of comprehensive evaluations and assessments of their residentss' and fellows' performance. The ACGME requires mid and end-of-year reporting of these evaluation milestones in WebADS. The next deadline for submission is January 9, 2015.
Self-Study Preparations
As programs move towards the Next Accreditation System (NAS), the ACGME has been releasing information about the new self-study process. The Journal of Graduate Medical Education in their September 2014 issue (pg. 612) published an article "A Practical Guide to the ACGME Self-Study" by Ingrid Philibert, PhD, MBA, and Mary Lieh-Lai, MD that offers an informative and innovative approach to planning for the Self Study and the Self Study Visit. This guide is a practical approach to the new dimensions and longitudinal approach of the accreditation process. The GME Office has developed several CORE meetings to highlight programs best practices to prepare programs for the requirements and data collection needed to prepare for these new accreditation standards. You can view the article by clicking here: http://www.jgme.org/doi/full/10.4300/JGME-06-03-55
Residency Planning Day-January 5
The Office of Graduate Medical Education, along with the office of Student Affairs, will be hosting the annual Residency Planning Day on January 5, 2015. The day starts with a didactic session in the 1st floor MEB Lecture room. Topics being discussed will be Step 2 CK/CS, CV's and personal statements, away rotations as well as 4th year scheduling. The afternoon session will consist of a residency fair and small group sessions taking place on the 6th floor Student Learning Center of the Lions building. This is a great time for the students to find out more about the residency programs LSU has to offer.
If any residency programs would like to participate and have not turned in a registration form or update to the residency day booklet, please contact Ashley Walker, acomea@lsuhsc.edu as soon as possible.
Mark Your Calendar
Important Upcoming Dates
January 5 – Residency Planning Day
January 15- GMEC Meeting – Conference Room 7 at 1:00PM
January 22 - GME Coordinator Meeting – LEC Room 632 at 10:00AM
February 19 - GMEC Meeting – Conference Room 7 at 1:00PM
February 19 - CORE Meeting – LEC Room 632 at 2:00PM
March 19 - GMEC Meeting – Conference Room 7 at 1:00PM
March 20 – Match Day – LEC 5th Floor Conference Room at 8am – 2pm
March 23 – LSBME Licensing Fair for all L4 medical students – LEC 5th Floor Conference Room at 8am – 2pm
April 16 - GMEC Meeting – Conference Room 7 at 1:00PM
April 21 - GME Coordinator Meeting – LEC Room 632 at 10:00AM
Undergraduate Medical Education
Update on Curriculum Renewal
Planning for renewal of the medical school curriculum has been ongoing for two years by the Curriculum Renewal Committee and various faculty work groups. Earlier this fall, a schematic of the proposed curriculum was introduced at a general faculty meeting, as well as at meetings of the Administrative Council and Faculty Assembly. In November, both the Faculty Assembly and the Administrative Council unanimously approved the new curriculum model. The model was approved by the general faculty at the December 2nd meeting. We will now develop more detailed plans of the first year and second year, and present more specific information to the general faculty for final approval in the spring.
The model that has been proposed is a "hybrid" between a discipline-based and systems-based curriculum. The first year curriculum will still comprise many departmentally based courses (anatomy, biochemistry, physiology, cell biology, genetics, and immunology). There will also be some new interdisciplinary courses in the first year: Introduction to the Profession, Human Behavior, Foundations of Population Medicine and Health Systems, and Clinical Skills Integration 100 (CSI 100). The CSI 100 course will replace the existing Science and Practice of Medicine 100 course, and will integrate clinical concepts into the basic science that is taught in the departmental courses, along with greater emphasis on instruction and evaluation of clinical skills. The second year curriculum will begin with a Foundations of Disease and Therapy course that introduces fundamental concepts of pathology, microbiology, and pharmacology. Then students will take a series of systems block courses (hematology, neuroscience and psychiatry, musculoskeletal, cardiology, pulmonary, renal, gastrointestinal, and endocrine/reproductive) in which clinical content is integrated with pathology, microbiology, and pharmacology. A CSI 200 course will provide additional clinical instruction, and provide opportunities for students to engage in a longitudinal clinical experience.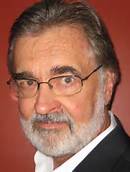 John Pelley, PhD
In addition to promoting more integrated teaching and learning in first two years, one of the goals of curriculum renewal is to emphasize knowledge application. We plan to provide more opportunities for students to engage in active/self-directed learning. Some of the pedagogical methods that we plan to integrate into the curriculum on a larger scale include question analysis with concept mapping, and team based learning. John Pelley, PhD will visit the campus on January 21 – 23, 2015 to provide faculty workshops on these pedagogical methods. He will give an overview lecture at noon on January 22nd, and provide faculty workshops on all three days. Faculty members who are involved in student education are strongly encouraged to attend one of the 'question analysis' workshops and one of the 'team based learning' workshops. All faculty members are encouraged to attend the lecture at noon on January 22nd. The schedule for his visit is as follows:
Workshop on using Team Based Learning - Wednesday, January 21, 2:00 – 5:00 PM Learning Center
Workshop on using Team Based Learning - Thursday, January 22, 8:00 – 11:00 AM Learning Center
Lecture: Active Learning Techniques and Concept Mapping - Thursday, January 22, 12:00 PM MEB LR A
Workshop on using Question Analysis Groups - Thursday, January 22, 2:00 – 5:00 PM Learning Center
Workshop on using Question Analysis Groups - Friday, January 23, 8:00 – 11:00 AM Learning Center
Please register for the workshops by emailing Kourtnie at kaugu1@lsuhsc.edu with your preferred day/time. All are welcome to attend the lecture on Thursday at noon with no preregistration required. These activities are certified for AMA/PRA Category 1™ credit.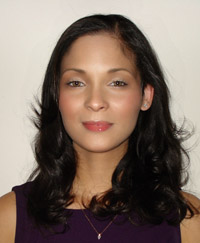 Kourtnie Robin, Ed.D.
Kourtnie Robin, Ed.D. Joins UME Office
The Undergraduate Medical Education Office would like to welcome Kourtnie Robin to our team! Ms. Robin comes to our office with several years of medical education experience, having served as a Fellowship Coordinator for the LSU School of Medicine. She also brings a wealth of knowledge, having just completed a doctoral degree in higher education administration. Please join us in welcoming Ms. Robin to the UME Office.
Office of Medical Education Research and Development (OMERAD)
OMERAD Updates
Dr. Chauvin has achieved a new funding award for 2014-15 from the Louisiana Health Works Commission and Board of Regents to support continued development of the point of care simulation-based training and the statewide simulation faculty development project. This year's funding will facilitate continued inter-professional team training at the point of care and specific efforts to examine the receptivity to and feasibility of expanding PoC training to other regions of the state. The second part of this funding award will be to support the last of a three-year project to development and implement a sustainable statewide simulation faculty development program. Both projects are being led by Dr. Chauvin as principal investigator and project direct. Dr. Matthew Carlisle is serving as co-investigator/project director, taking primary lead for designing and implementing PoC training sessions with assistance from Dr. Sergii Rusnak. Dr. Karpinski is engaged in evaluation elements of the project.
Drs. Chauvin and Karpinski continue to be busy with collaboration with faculty members individually and in groups, for faculty development in specific areas of interests/needs and for educational scholarship and research projects. Once again, they will be participating with the Department of Pediatrics to conduct faculty sessions within the core series of pediatric fellowships. Fellows, faculty, and residents participate in these sessions.
In terms of scholarly dissemination, the following peer-reviewed presentations were completed in November:
Chauvin SW and Thompson B. The Leadership Education and Development Certificate Program (LEAD): A National Expansion in Partnership with the AAMC to Enhance Educational Leadership in Medical Education. Oral abstract presentation (and live national webcast) at the AAMC National Medical Education Meeting, Chicago IL, 2014.
Chauvin SW and Thompson B. The Leadership Education and Development Certificate Program (LEAD): A National Expansion in Partnership with the AAMC to Enhance Educational Leadership in Medical Education. Innovations poster presentation at the AAMC annual meeting, Chicago IL, 2014.
Upcoming scholarly dissemination will include the following:
• A poster presentation (Chauvin SW, Karpinski A) and a workshop (Carlisle M, Lofaso D, Chauvin SW, et al.) have been accepted by peer review for the upcoming International Medical Simulation in Healthcare annual conference (January 2015).
• From work with the Academy Docere Fellows, a poster (Trommelen R, Karpinski A, Chauvin SW) and a paper presentation (Karpinski A, LaRochelle J, Chauvin SW) have been accepted for the 2015 American Education Research Association (Division I) program that will occur in April.
• Two peer-reviewed focus sessions (Chauvin SW, Thompson BT and another by Burns C, Szarek J, and Chauvin SW) have been accepted for the 2015 International Association of Medical Science Educators meeting in June.
Several written publications are in review and several others are in progress. We will report on the outcomes of these in the next issue of the OME Newsletter.
LSUHSC Academy for the Advance of Educational Scholarship
Academy Updates
The health sciences center-wide Academy is administratively based in the OMERAD and directed by Dr. Chauvin. Below are summaries of major events and activities that have occurred since the last publication of the OME Newsletter. To learn more about the Academy, its programs and upcoming events, please go to www.learningcenter.lsuhsc.edu/academy. You may also enjoy reading the Academy Bulletin, a semi-annual publication that is also available as a PDF from the Academy website. The next issue of the Bulletin will be available in March/April 2015.

2014 Back-to-Basics Summer Teaching Institution

Seventy faculty members from across the health sciences center participated in this annual, day-long event. Participant feedback was extremely positive. Held July 29, topics included strategies for enhancing use of PowerPoint™ and lecture strategies, developing effective multiple-choice questions, developing learner-centered learning objectives, active learning strategies, feedback and coaching, and how to achieve scholarship in teaching and education.

Fall Symposium and Educational Scholarship Day

This day-long annual event occurred October 9 in the Isidore Cohn, Jr. Learning Center. The Educational Scholarship Day morning program included nine peer-reviewed poster and three oral abstract presentations. Included in the Educational Scholarship Day was the annual Academy recognition ceremony. New members were introduced and certificates were presented to project teams awarded Academy Educational Enhance Grants for 2013-14 who presented their work in the program and to authors of other accepted presentations in the Educational Scholarship Day program. Recipients of new 2014-15 EEG awards were introduced.

The thematic focus of the 2014 Fall Symposium targeted teaching quality, both in terms of applying quality improvement processes to improving teaching practice, incorporating teaching QI to learners and their engagement in applying QI to improve clinical practice and outcomes. Dr. Dave Davis, Senior Director at the AAMC for two national quality improvement programs was the plenary speaker and afternoon workshop facilitator. Again, feedback from faculty participants was very positive and demonstrated overall effectiveness. The full program of scholarship presentations abstracts and presenters is included in the fall issue of the Academy Bulletin, available from the Academy website (www.learningcenter.lsuhsc.edu/academy).

2015 Spring Symposium and Annual Faculty Development Program -- April 7

Please save the date for April 7 and encourage colleagues to do the same. Details will be forthcoming as they are available. The full-day of activities will provide a balance of evidence-based educational methods and practical strategies that faculty can incorporate easily into their teaching for the short- and long-term. The program is open to all LSUHSC faculty members and there is no registration fee. Program details about individual sessions and presenters will be forthcoming soon and available from the Academy website. Pre-registration is not required, but very much appreciated to help with planning, and may be accomplished by sending an email message to omerad@lsuhsc.edu Interested individuals may also request to be added to the OMERAD mailing list to receive announcements and other relevant information. Simply send an email request to omerad@lsuhsc.edu

Docere Fellowship in Health Professions Education

The Academy offers a two-year fellowship experience to Academy members. Interested members submit applications and are accepted by peer review process. For the 2013-15 Docere Fellowship, three Academy members are well into their second year, scholarship projects are in full implementation, and as noted earlier in this article, scholarly dissemination is already being achieved. The opportunity to engage in this type of fellowship program is one of the valuable benefits of being a member of the Academy. The next Docere Fellowship cohort will begin July 2015 and the call for applications will be distributed to Academy members in January 2015.
Continuing Medical Education
CME Updates
CME Offered for LSUHSC Research Seminars in 2015
The LSUHSC-NO Office of Research Services is pleased to report that they will again offer their popular "Professional Development Series" in 2015. Beginning in January and offered at least once per month throughout the year, the Series provides researchers, laboratory personnel, administrators, and students with a plethora of information regarding the extramural funding process. Sessions provide lessons on how to locate research funding sources, prepare grant applications, craft competitive budget proposals, utilize the myriad of electronic grant management systems, and much more. No pre-registration or sign-up is required for the 1 ½ hour sessions, which typically occur the second Friday of each month.
CME Offered for Dean's Research Seminar Series
Beginning in January 2015, the Dean's Research Seminar Series will begin offering CME credit for physicians attending the seminars held on the 2nd and 4th Wednesdays of the month at 4 p.m. in CSRB room 563. Make plans to attend in 2015 and learn about your colleagues research projects.
LSU Gastroenterology Hosts 6th Annual ERCP and Therapeutic Endoscopy Conference on March 8, 2015
The 6th annual LSU ERCP & Therapeutic Endoscopy Conference will be held on Sunday, March 8 in the Learning Center. The course is designed for gastroenterologists, surgeons and healthcare professionals engaged in the comprehensive management of patients with pancreatobiliary disease and those requiring advanced endoscopic procedures. Registration is $149 for this one-day course. You can get more information from the course brochure, or you can register online.
Looking for more CME? A list of all LSU CME certified activities can be found on the CME website or by clicking here.
Learning Center
Learning Center Updates
Day with the Docs
On November 6, 2014, Southwest Louisiana Area Health Education Center (AHEC) sponsored a "Day with the Docs" program for their region. This program allows high school students who are interested in healthcare professions to tour LSUHSC School of Medicine. The students saw a mock patient interview, learned about the Student Run Homeless Clinic, the Medical School Admissions process and toured the Learning Center. while touring the Learning Center students had an opportunity to experience working with the patient simulation, assessing heart and lung sounds and working on laparoscopic trainers.
This year Southwest AHEC increased their high school student enrollment. They accepted 96 students this year, which is 30 more students than previous years. A large number of the student's parents participated this year – totaling 26. All of the students enjoyed the experience with One student stating, "I'm interested in medical school and really did not have LSUHSC School of Medicine on my option list. However, after today's tour, LSUHSC–SOM will be an option."
International Meeting for Simulation in Healthcare Meeting (IMSH) comes to New Orleans in January
LSUHSC Learning Center faculty submitted several abstract/proposals for the 2015 January International Meeting for Simulation in Healthcare in New Orleans. We are pleased to announce several of the abstract/proposals were accepted for presentation. LSU faculty will present the following:
Advanced Course Section: Celebrate Teamwork: Develop In-Situ Training for Interprofessional Teams Course Directors: Matthew Carlisle, MD, MAS. Faculty: Shelia Chauvin, PHD, MEd; Daryl Lofaso, MEd., RRT; John Paige, MD.
Immersive Course – Simulation on the Move: Making Longitudinal Simulation Work Course Director: John Paige, MD
Erasing Tribalism in the Operating Room: Strategies and Techniques for Diffusing Tension Among the Professions Course Director: John Paige, MD. Faculty: Sara Kim, PhD; James N Lau; Cate Nicholas, EdD, MS, PA; Jose F Pliego, M.D.; Craig Reickert; COL Robert M Rush, Jr, MD; Mary Catherine Santos, MD, MSEd, FACS.
Come One, Come All: Breaking Down Silos in Perioperative Setting Course Director: John Paige. Faculty: Kimberly M Brown, MD; Marvin Cohen, MD; Deborah Garbee.
Expert Course: Finding the Missing Piece: Solving the Puzzle of Incorporating Interprofessional Education Through Integration into Existing Curricula. Course Director: John Paige, MD. Faculty: Deborah Garbee, RN; Vadym Rusnak, MD.
Poster: Integration of Simulation Training Throughout Undergraduate Medical Education Daryl Lofaso, MEd., RRT; Richard DiCarlo, MD; Robin English, MD; Jennifer Avegno, MD
Poster: Interdisciplinary Team Disaster Simulation Training Daryl Lofaso, MEd., RRT; Pierre Detiege, MD, Ramnrayan Paragi Gururaja, MD, MPH
Point of Care Simulation
This has been a great year for our Point of Care Simulation (PoC) program. For those of you who are unfamiliar, PoC simulation training is a needs-based interprofessional team exercise in which we bring high-fidelity human simulators into the clinical environment. Essentially, we bring the LSU Learning Center's Simulation Lab into community hospitals and clinics. By bringing simulation into patient care areas, we can identify potential patient safety hazards while also teaching medical professionals the most recent patient care guidelines. In addition to these goals, we also incorporate strategies for interprofessional teamwork and communication in a meaningful and practical way. During 2014 we have added several new hospitals to our partner sites, all of which are interested in ongoing training. The PoC simulation program has received additional funding through a Board of Regents grant to extend our coverage area into the Lafayette and Shreveport areas. We recently demonstrated our simulation training to several hospitals in the Lafayette area and will be partnering with simulation faculty from University Hospitals and Clinic of Lafayette. We anticipate continued growth in the coming year and are looking forward to 2015!
Anesthesiology Department Hosts Workshop
On Saturday, October 11th, the Department of Anesthesiology and the Learning Center hosted an on-site hands-on workshop for 30 medical students from across the country who are interested in the field of anesthesiology. The workshop was held in conjunction with the American Society of Anesthesiologists Annual Meeting held in New Orleans October 11-15, 2014. The workshop's agenda included an overview of anesthesiology and provided a variety of hands-on workshops for students including: airway management and intubation, regional anesthesia, IV and arterial line placement, and several didactics sessions. We successfully achieved our workshop goal by providing increased exposure to fundamental principles and some hands-on practice for medical students interested in the field of anesthesiology.