Graduate Medical Education
GME Meetings Keep LSU Programs Prepared with Best Practices
The Graduate Medical Education Office hosted a New Program Directors Workshop and a Council on Resident Education (CORE) meeting on Thursday, September 19, in the Isidore Cohn Jr.Student Learning Center. Participants attending the New Program Directors Workshop were introduced to the ACGME Next Accreditation System (NAS) and the opportunities and challenges the program director position generates. They had the opportunity to ask questions and network with colleagues and administration.
Guest Speaker Dr. Robin McGoey, Program Director in Pathology, facilitated the lunch session titled "Resident Problems and Problem Residents – Due Process." She provided new directors with resources and information to assist them as they embark on their new leadership roles. Those in attendance were: Brian Boulmay, MD - Hematology; Dana Rivera, MD – Pediatric Neonatology; Taniya DeSilva, MD –Endocrinology; Paul LeLorier, MD – Clinical Cardiac Electrophysiology; Terrell Caffery, MD – Emergency Medicine-Baton Rouge; Ferney Morris, MD – Obstetrics and Gynecology-Baton Rouge; Lisa Peacock, MD – Female Pelvic Reconstructive Medicine; and Jason Wilson, MD – Neurosurgery.
Ms. Cindy Nuesslein, CEO of ILH, was the guest speaker at the Council on Resident Education (CORE) Meeting for program directors, coordinators and chief residents. Ms. Nuesslein updated meeting attendees about the changes made at ILH and future projects for the hospital and the new University Medical Center. She thanked everyone for their patience during the transition and noted that their feedback is always welcome.
CORE meeting attendees also received updates from Dr. Murtuza Ali about EQuIP Projects and Dr. Florencia Polite, Program Director of Obstetrics and Gynecology-New Orleans gave a best practice presentation on using a Tag Reader Evaluation System. The meeting wrapped up with a presentation by Dr. Charles Hilton on resident feedback and evaluation. Participants left the meeting equipped with many more resources to embark on the Next Accreditation System (NAS).
Enhancing Quality Improvement for Patients (EQuIP) / Patient Safety
EQUIP Projects and IRB Review Guidelines
As more house officers participate in quality improvement and patient safety (QI/PS) projects, the issue of when to seek Institutional Review Board (IRB) review for any given project continues to gain attention. At the crux of the question is the sometimes nebulous difference between human subjects research and quality improvement.
Under LSUHSC policy and government regulations, research is defined as a systematic investigation that: • could or will produce generalizable knowledge (45 CFR 46.102); • obtains private or identifiable information about a subject of the investigation; and/or • obtains data through an interaction or intervention with individuals.
Clearly, then, some QI projects would qualify as human subjects investigations, especially if they include patient or staff surveys, reviews of patient charts, or process improvements that aren't unique to a specific clinical setting.
For these reasons, to determine whether or not a QI/PS project meets the definition of research, the EQuIP office – working with the LSUHSC IRB – has developed the following questions: • Will the project gather or analyze data through intervention or interaction with individuals, including providers, patients and staff? • Will the project gather or analyze identifiable or private health information, including data with any of the 18 HIPAA identifiers?
Where the answer to any of the previous questions is "yes," the EQuIP office will ask the following further questions of the residents and faculty members working on the project: • Is there a question that this project is designed to answer? • Would the results of the project be useful to those outside of the clinical setting in which the project is taking place? • Has any data analyzed been de-identified prior to being given to project participants?
The goal of these questions is to facilitate meaningful participation by our house officers in QI/PS without putting an undue burden on either our training programs or the IRB. The EQuIP office is ready to help house officers and faculty members as they begin new projects for this academic year.
Check out more information on EQuIP at our website. For more information, contact Dr. Zee Ali (mali@lsuhsc.edu) or Vicki Harkin (vharki@lsuhsc.edu or (504) 568-2593).
Mark Your Calendars
October 15 - GME Coordinator Meeting – LEC Room 632 at 10:00AM
October 17 - GMEC Meeting – Conference Room 7 at 1:00PM
November 21 - GMEC Meeting – Conference Room 7 at 1:00PM
December 19 - GMEC Meeting – Conference Room 7 at 1:00PM
February 12 – GME Coordinator Retreat – LEC Room 632 at 10:00AM – 4:00PM
Undergraduate Medical Education
Proposal Goes to LCME for Baton Rouge Branch Campus
In August, the School of Medicine submitted a proposal to the LCME to designate Baton Rouge as a branch campus for the third and fourth years of medical school. Baton Rouge has a history of excellence in LSU student and resident education for over 25 years. Junior and senior clerkship students have done clerkship rotations in internal medicine, surgery, and obstetrics & gynecology at Earl K. Long Medical Center since the 1980s. Family medicine rotations have also been available in Baton Rouge. These students have usually done one or more 4 – 6 week rotations and then returned to New Orleans for the majority of their training. Recent changes in our Baton Rouge training programs have created the opportunity to develop a branch campus. This would allow interested students to complete their entire third and fourth years of medical school in that city.
Earl K. Long Hospital closed in April 2013, and LSU training programs in surgery, internal medicine, and emergency medicine successfully moved to Our Lady of the Lake Regional Medical Center (OLOL). OLOL is the largest hospital in Louisiana (675 existing beds) and provides opportunities for expansion of our medical education program. A LSU residency program in psychiatry opened at OLOL in 2011, and faculty with this program have started a junior clerkship rotation for small numbers of our students this year. OLOL sponsored a pediatric residency beginning in 2009, and that program also started a junior clerkship for small numbers of our students this year. With the creation of these two clerkships, all core junior rotations are now available in Baton Rouge. Education in many medical and surgical subspecialties is also available at OLOL.
Additionally, a new 35,000 square foot education building, the Medical Education and Innovation Center or MEIC, is due to open on the OLOL campus on October 15, 2013. This building will provide large group, small group, and simulation lab teaching space for residents and students. It will also provide a library and independent study space. The education center will allow students to receive simulation training during their junior clerkships that is comparable to the simulation training they currently receive in New Orleans.
Dr. George Karam has been appointed as the Director of Regional Medical Education. He will work with faculty and administration in New Orleans and Baton Rouge to ensure that the campuses provide comparable educational experiences for our students. The LCME will consider our proposal at their October meeting, and we should receive their initial response by the end of the month. They may request a limited site visit or additional information. If approved, we hope to allow a cohort of up to 32 volunteer junior students to complete their third and fourth year clerkships in Baton Rouge beginning in July 2014.
Office of Medical Education, Research and Development
OMERAD Updates
OMERAD is Successful with Continued Funding for 2013-14
For the past two years, Dr. Sheila Chauvin has been leading projects focused on simulation-based training with existing inter-professional teams in their own settings and using their own resources. These projects have been funded by the Louisiana Health Works Commission. During the 2012-13 academic year, she was also successful in obtaining funding from the LHWC to initiate development and implementation of a statewide simulation faculty development program. In August, Dr. Chauvin received notice from the LHWC that her proposals to continue and expand both point-of-care simulation and simulation faculty development programs were approved for funding in 2013-14. Both projects are well underway. The new simulation faculty members in the OME, Dr. Matthew Carlisle and Dr. Sergii Rusnak, arrived just at the right time. They will be the lead training team for the PoC simulation project. Other faculty who have been included in the past will continue to be involved including Drs. Costa Dimitriades, Jeffrey Surcouf, Stacey Holman, and others. Dr. Carlisle will be working with Daryl Lofaso, Dr. Vadym Rusnak and Dr. Chauvin to develop new course modules for the simulation faculty development program.
Dr. Aryn Karpinski joins OMERAD as Measurement and Statistics Specialist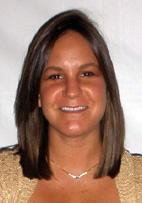 Aryn Karpinski, PhD
Dr. Aryn Karpinski joined the LSU School of Medicine on August 1st as an Assistant Professor – Research and the Measurement and Statistics Specialist in the OMERAD. Dr. Sheila Chauvin, OMERAD Director, is thrilled to have Dr. Karpinski in this full-time role saying, "Dr. Karpinski has a very strong educational research and measurement background. She has a productive record of scholarly publications and presentations. Dr. Karpinski will be an asset to the OMERAD, School of Medicine, and the entire Health Sciences Center through the Academy."
Dr. Karpinski was most recently on the faculty at Kent State University where she was an Assistant Professor of Evaluation and Measurement in the Department of Foundations, Leadership, and Administration, in the College of Education. Since 2010, Dr. Karpinski taught a variety of doctoral courses in educational research, measurement, and statistics and advised doctoral students in their programs and dissertation studies. Dr. Karpinski holds a Bachelor of Arts in Psychology (2004) from Miami University and a Master of Science (2006) in Life-Span Developmental Psychology (2006) from West Virginia University. While at The Ohio State University, Dr. Karpinski obtained a Master of Arts (2009) and a Doctor of Philosophy (2010) in Quantitative Research, Evaluation, and Measurement.
Dr. Karpinski will devote her efforts in the OMERAD to lead and conduct quantitative and statistical analyses for OMERAD and other collaborative projects. She will provide consultation to faculty members interested in pursuing educational evaluation, research, scholarship projects, and leading workshops. As Dr. Chauvin noted, "These past two years have been challenging as the sole faculty in the OMERAD, trying to keep up and be responsive to faculty interests and needs, while actively searching for the right person to fill the position." She added, "Dr. Karpinski is a great fit for us. She jumped right in from day 1. We are actively working on finishing some projects that were already in progress and have several new ones underway. One of Dr. Karpinski's research interests involves social media. I was working with a couple of faculty already whose interests are in this area, so I was able to introduce her to them and she's already taken the lead on consulting and collaborating with them on scholarly projects. It's also great to have her actively involved with our three Fellows in the Academy's Docere Fellowship in Health Professions Education."
Academy Updates
Fall Symposium Scheduled for October 9
All LSUHSC faculty are encouraged to attend the upcoming Educational Scholarship Day and Fall Symposium on October 9 sponsored by the Academy. The Educational Scholarship Day involves a wide variety of interesting poster and demonstation presentations by faculty from across the Health Sciences Center, followed by a brief recognition program. Lunch will be served and a plenary session presented by Dr. John Pelley will follow. Dr. John Pelley from Texas Tech Health Sciences Center,will present a talk titled "Teaching that Transforms the Brain." The afternoon session will offer six interactive small group sessions targeting areas related to using technology to enhance teaching and learning, developing and presenting evidence of educational scholarship, and additional opportunities to learn about active, brain-based teaching strategies.

Full details are on the Academy website by clicking here. Advanced registration is appreciated, as this helps with planning sufficient materials and food/beverages. Participants may register via email to omerad@lsuhsc.edu or by calling 504-568-2140.

The Academy Spring Symposium date has been set for Wednesday, April 2, 2014. Please save the date on your calendars. Details will be forthcoming as the program is developed.
Continuing Medical Education
CME Updates
Got Enough CME for 2013?
Don't get stuck doing CME during the upcoming holidays. Be sure to check your CME credit earned in 2013 by accessing your online transcript throught the School of Medicine CME website.
There's still time to earn your required CME credit with many opportunities to on campus. A list of all LSU CME certified activities can be found on the CME website or by :clicking here.
To check your CME transcript:
Your certificates are available by accessing the LSU School of Medicine Continuing Education Web site and entering your LSU credentials. To do so, please follow the instructions below:
Click (or copy and paste the address to the website: https://www.medschool.lsuhsc.edu/medical_education/cme/
Under the menu on the left of the screen, click "CME Transcripts"
If prompted, enter your LSU username and password
If you are accessing this information from a non LSU or off-campus computer, you may be required to enter the LSUMC-Master\(your username)
Your transcript will appear on the page under the 2013 tab. The total hours attended will appear on the certificate. Hours awarded are based on the time actually spent in the CME activity and rounded to the nearest quarter hour.
View and print your certificate by clicking on "view" on the right side of the page.
Please review your certificate for accuracy. MD's will receive CME certificates, Non-MD's will receive certificates of participation.
Your transcript information is available to you for any LSU CME sponsored activities and will be held on this site for a minimum of 6 years.
If you have any questions regarding this process or require further assistance, please email cme@lsuhsc.edu
If you have questions about your CME credit, please call 568-2000 or email cme@lsuhsc.edu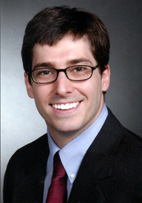 Matthew Carlisle, MD
Learning Center
Learning Center Updates
Welcome Matthew Carlisle, MD
The Office of Medical Education is pleased to announce the Dr. Matthew Carlisle has recently joined us as Assistant Professor of Clinical Medicine. Dr. Carlisle attended Emory School of Medicine after which he completed a residency in Emergency Medicine at the Palmetto Health / University of South Carolina School of Medicine. He then travelled to U.C. Davis for a 2 year fellowship in Medical Simulation and obtained a Masters of Advanced Studies, Clinical Research. He is board certified in Emergency Medicine. In addition to scholarly pursuits in simulation, he will be focusing on further developing our highly innovative point of care simulation along with strategic use of simulation in Maintenance of Certification. We are pleased to have Dr. Carlisle join our staff.
John Paige, MD Co-Authors Surgical Simulation Article
Dr. John Paige was a co-author on an article appearing in the publication, Surgery, in July 2013. The article, "The American College of Surgeons/Association of Program Directors in Surgery National Skill Curriculum: Adoption rate, challenges and strategies for effective implementation into surgical residency programs"

The study attempted to identify implementation rates for adaptation of the simulation curriculum by residency programs across the country. Ajit K. Sachdeva, MD, from the American College of Surgeons, Division of Education, in Chicago, IL wrote a commentary on the published article. You can view the articles by accessing the LSUHSC library site.