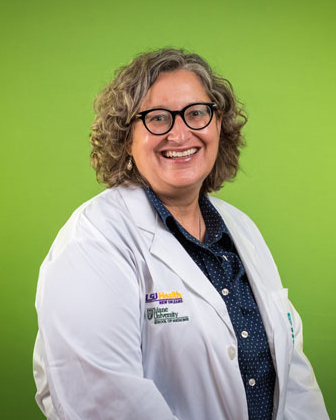 FACULTY
Maria Weimer
ASSOCIATE PROFESSOR - CLINICAL
Neurology
Hometown
Metairie, Louisiana
Specialty
Neuromuscular
Degrees
Residency:
LSU School of Medicine
New Orleans, Louisiana
Medical Degree:
LSU School of Medicine
New Orleans, Louisiana
Undergraduate:
Zoology
Louisiana State University
Baton Rouge, Louisiana
Favorite Thing About Our Program
I love how our program is a close knit group of individuals who are always willing to help each other when needed. I also feel we really know and appreciate each other as a whole person(including our families, interests, etc.) and not just as a colleague.
What is your favorite thing to do in New Orleans?
Live music, Jazz Fest, restaurants, and ,of course, parades.