Addiction Psychiatry Fellowship Program

The fellowship program, based in New Orleans, offers trainees extensive exposure to a diverse population. The fellow will have the opportunity to gain expertise in the treatment of those with primary substance use disorders as well as patients who are dually-diagnosed and have co-morbid medical issues. Training takes place in a variety of clinical areas including outpatient clinics, intensive outpatient programing, residential treatment, emergency room, and inpatient detoxification.

The curriculum includes weekly didactic sessions integrating information from both textbook and relevant scholarly publications. The didactic experience draws from the participation of a range of LSU faculty with particular expertise in given topic areas.

Fellows will be encouraged to participate in research through a partnership with LSU's Alcohol and Drug Abuse Center of Excellence (ADACE). This experience will expose the fellow to recent advances in the understanding and treatment of addictive disorders.

The goal of the addiction psychiatry fellowship is to provide a training experience in which program graduates will be fully competent to manage those with addictions and co-occurring disorders at every level of clinical care by using the latest evidence-based approach to treatment.
Training Sites
1. University Medical Center (UMC) Inpatient Dual Diagnosis Unit:
The UMC Inpatient Dual Diagnosis Unit is a 15 bed unit staffed by 2 board certified addiction psychiatrists that work closely with the fellows, residents, medical students, LCSWs, nurses, and psychology staff to provide concurrent treatment for people dealing with both primary psychiatric illnesses and co-occurring substance abuse.
2. University Medical Center (UMC) Addiction Psychiatry Clinic:
The UMC Addiction Psychiatry Clinic offers outpatient management of comorbid psychiatric illnesses and substance use disorders.
Patients receive full psychiatric evaluations in addition to substance abuse treatment with FDA approved medications. UMC predominately serves Medicaid/Medicare patients.
The clinic is staffed by four board certified addiction psychiatrists who offer direct supervision to fellows. Currently, fellows rotate in clinic for 12 hours a week.
3. Metropolitan Human Services District Outpatient Clinics
Metropolitan Human Services District (MHSD) is a state-sponsored entity established to address the mental health needs of the most vulnerable citizens of Orleans, St. Bernard, and Plaquemines Parishes.
MHSD clinics provide mental health and addiction treatment for individuals with Medicaid or who are uninsured. A significant percentage of patients seen at MHSD clinic are homeless or otherwise disenfranchised.
The main clinical site for addiction training is currently the Central City location, where a MAT program has recently been established.
Specialized services for patients with addiction and co-occurring psychiatric disorders are provided by an addiction trained psychiatrist and addiction psychiatry fellows. The program is also supported by an LCSW and RN, both of whom have extensive addiction experience.
4. Ochsner Addictive Behavior Unit Intensive Outpatient Program
This intensive outpatient program combines the disease approach to addiction with the most advanced medical and psychological treatment modalities available.
This program focuses on distinguishing between addiction and any other medical or psychological illness, pinpointing a treatable problem and formulating the most effective treatment plan possible.
The program's staff strives to treat every aspect of addiction, while managing patient care at the most cost-effective level. Treatment plans are individually tailored to meet the needs of the patient, as well as the patient's family and employer.
Fellows also have the opportunity to rotate with the addiction psychiatry consult service that works closely with the liver transplant service. This provides the fellows with a unique experience being an integral part of a multi-disciplinary team dedicated to taking care of some of the most vulnerable and medically complex patients.
5. Louisiana State Opioid Response
LSUHSC has partnered with the Louisiana Department of Health Office of Behavioral Health for the Louisiana State Opioid Response (LaSOR) Project which is a grant the state received through the Substance Abuse Mental Health Services Administration.
The goal of the LaSOR Project is to increase access to medication-assisted treatment (MAT) for opioid use disorder (OUD) and to reduce opioid-related overdose deaths w/ focus on under- and uninsured populations throughout Louisiana. LSUHSC is working to enhance and expand the capacity of OUD treatment by working with various organizations to deliver MAT.
LSUHSC is responsible for recruiting and contracting with 50 organizations to provide office-based opioid treatment (OBOT). Five organizations are to be recruited in each of the State's 10 Local Governing Entities LGEs), for a total capacity of 50 OBOTs.
A registered nurse and a licensed mental health professional have been hired in each of the 10 regions of the state to provide support to the OBOTs. LSUHSC is recruiting a diverse roster of organizations that are acting as OBOTs for the LaSOR project including Federally Qualified Health Centers, hospitals, addiction recovery centers, private organizations, as well as community health centers and rural health clinics.
LSUHSC has recruited 92% of the OBOTs for the project. One of the objectives of the LaSOR Project is to provide 2,350 individuals with OUD with medication assisted treatment by September 29, 2021. All patients enrolled in the LaSOR Project will receive a Narcan kits.
HRSA Grant Funding Through 6/30/2025
Grant Objectives:
1. Increase the number of board certified addiction psychiatrists in the state of Louisiana
2. Increase access to quality, evidence based substance abuse treatment across the state of Louisian
3. Develop and implement needed adolescent substance abuse treatment programs and effective education and prevention programs
4. Continue to improve continuity of care across the ASAM levels of care
5. Increase access through the use of telehealth with specific programming developed in cooperation with the Department of Corrections
6. Strengthen recruitment of addiction psychiatry fellows
7. Strengthen existing partnerships with community partners to ensure sustainability of fellowship complement increase
Resident stipend to cover salary, books, conference, and travel expenses
Addiction Psychiatry Contacts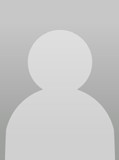 Lee Michals, M.D.
Director, Addiction Psychiatry Program
Email: LMicha@lsuhsc.edu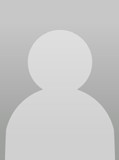 Maeghan Davis, M.D.
Associate Director, Addiction Psychiatry Program
Email: MDavi7@lsuhsc.edu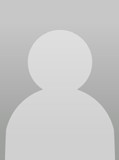 Scot Busurelo
Coordinator, Addiction Psychiatry Program
Email: SBusur@lsuhsc.edu