How to Apply
Contact Information
Dr. Allison C. Augustus-Wallace, PhD, MS, MNS, DEIC
Director, LSUHSC-NO, SOM Tiger Scholars Undergraduate Summer Enrichment Program
Phone: (504) 568-3044
Email: awall1@lsuhsc.edu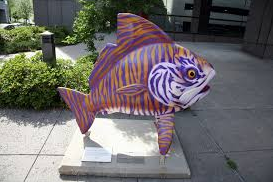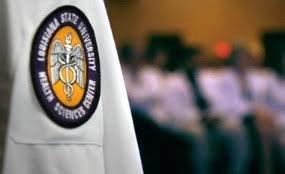 Tiger Scholars Undergraduate Summer Enrichment Program
The SOM Tiger Scholars Virtual Undergraduate Summer Academic Enrichment Program
***IMPORTANT: Programmatic start date is subject to change due to the Coronavirus (COVID-19) Pandemic.***
Tuesday, May 28, 2024 through Friday, June 28, 2024
Overview : A 5-week, non-residential, academic enrichment program at no-financial cost to the participant
Focus group: Up to 20 Pre-Medical, Undergraduate Students,
Academic didatic/lecture-structured mini-courses : Biochemistry, Anatomy, Physiology, Genetics, and an overview of Public Health.
Additionally, workshops/practical exposures that support an integration of leadership development activities, clinical experiences, cultural competency, financial literacy, and preparation for professional schools' entrance examinations, such as the MCAT, (and GRE), will be provided.
Application process: Wednesday, November 1, 2023 until Sunday, March 31, 2024 at 11:59 PM.
Acceptance Notifications will be provided no later than Monday, April 29, 2024.
Qualifications include:
Current attendance at a Louisiana undergraduate institution or LA resident who attends an out-of-state undergraduate institution
GPA of 3.0
Academic classification, junior or senior
Has earned academic credits in organic chemistry and physics
Required Documents:

Copy of Driver's License/U.S. Government-issued identification card

Copy of Social Secuirity card

Copy of current immunization records

Two to three recommendations from current professors, two must be from a current science and/or math professor

Personal statement communicating how this particular program will play an important role in pursuing medical