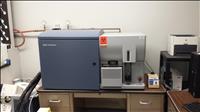 CARC Biospecimen Processing & Analysis Laboratories
 
Director: Liz Simon, PhD
Email: lsimo2@lsuhsc.edu
Phone: 504.568.3395
Co-Director: Robert Siggins, PhD
Email: rsiggi@lsuhsc.edu
Phone: 504.568.2045

The CARC Biospecimen Processing & Analysis (BSPA) Core has over 3000 sq. ft. of modern laboratory space on the 3rd floor of the Clinical Sciences Research Building (CSRB) of the LSU Health Sciences Center (LSUHSC) in New Orleans, where experiments and analyses proposed in the different Research Components and Pilot Projects are performed. The multidisciplinary BSPA Core consists of a Flow cytometry, Molecular Biology/Analytical, and Cell Culture Laboratories dedicated to support research funded by the CARC P60 grant focused on the biomedical and behavior impact of alcohol use disorders on HIV disease transmission and progression. Additional laboratory space (approximately 2800 sq. ft. at LSUHSC) holds additional equipment that will be used by the proposed studies and shared with other faculty members.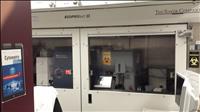 Flow Cytometry Laboratory
Technical Director: Constance Porretta, BS, I(ASCP)
Email: cporre@lsuhsc.edu
Phone: 504.568.4222

The Flow Cytometry Laboratory is instrumented with 3 cell sorters and 2 analysis cytometers with high throughput sampling capacity. Our cell sorters have a maximum of 15 fluorophore detection capacity, and the analyzers have a maximum of 18 fluorophore detection capacity. We routinely perform polychromatic cell analysis and sorting, immunophenotyping, intracellular and functional markers, cytometric bead array assays, DNA ploidy, cell cycle, and proliferation analysis. Our laboratory offers in-house training and remote access to analysis programs such as FlowJo, Diva, FCAP, SPICE, and Modfit.
Antigen-specific T cell phenotyping, cytokine production, and SPICE analysis.
CFSE analysis of proliferating cells over 10 cell divisions.
Molecular Biology/Analytical Laboratory
Technical Director: Jasmine Hall
Email: jhal18@lsuhsc.edu
Phone: 504.568.2848

The Molecular Biology/Analytical Laboratory is a state-of-the-art facility capable of performing most major molecular biology techniques. Examples of our capabilities include, but are not limited to, gene cloning, RT-qPCR and standard curve generation, Western blot analysis, ELISA, ELISPOT, Multiplex protein arrays, and DNA methylation activity assays. Development of mRNA semi-quantification using Multiplex technology on fixed, permeabilized flow-sorted cells is among our current innovations.
RT-qPCR standard curve amplification plots for SIVgag.
Plotted standard curve of SIVgag has 100.7% efficiency and an R2 value of 0.999
Western blot analysis of phosphorylated p42/44 MAP kinase. (1) Marker, (2) Saline ip/D5W it, (3) Saline ip/G-CSF it, (4) Alcohol ip/ G-CSF it, (5) Saline ip/D5W it, (6) Saline ip/G-CSF it, (7) Alcohol ip/ G-CSF it, (8) Saline ip/D5W it, (9) Saline ip/G-CSF it, (10) Alcohol ip/ G-CSF it
Mutiplex standard curve for IL-6 analysis.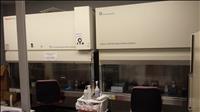 Cell Culture Laboratory
Technical Director: Rhonda Martinez, BS
Email: rmarti2@lsuhsc.edu
Phone: 504.568.7879

The Cell Culture Laboratory is a specialized BSL-2 facility equipped to handle samples obtained from both human and rhesus macaque tissue. Additional laboratory space is dedicated to the culture and analysis of cell lines and primary cells from other non-primate model organisms. Techniques commonly used in the laboratory include in vitro PBMC stimulation for downstream assays, isolation of primary bone marrow mesenchymal stromal cells from rhesus macaques, in vitro SIV/HIV infectivity assays, and time-lapse microscopy of living in vitro cultures contained in a humidified chamber on a heated stage microscope. We are currently developing lentiviral shRNA delivery systems to prepare customized knockdown capability to CARC investigators.
Control myoblasts induced to differentiate to myotubes.
Pax3-FOXO1 expressing myoblasts do not differentiate, leading to rhabdomyosarcoma.