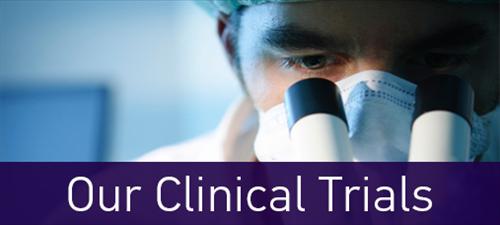 Clinical trials are organized research studies in which researchers study medical treatment of human volunteers. These trials help doctors find innovative solutions to challenging health problems.
In order to contribute breakthroughs to the national cancer program and reduce the immediate devastation of cancer, the Stanley S. Scott Cancer Center is operating on three fronts:
Educating people about the prevention through pre-screening and lifestyle changes,

Offering victims humane and up-to-the-minute treatment options, and

Performing basic research and clinical trials.
Since Hurricanes Katrina and Rita devastated the gulf coast and New Orleans, we have been working hard to recover. Along with enormous challenges, these events have given us the opportunity to explore new and innovative ways to bring cancer prevention and treatment to the citizens of Louisiana. To provide these services, we have pioneered partnerships with private oncologists and both private and public hospitals across south Louisiana.
You can find a list of our ongoing adult and pediatric clinical trials here.
For more information about participating in a clinical trial, please call toll free at1-866-559-2476 or (504) 407-7395 or contact Eileen Mederos, our NCORP Program Manager, at (504) 210-3539.