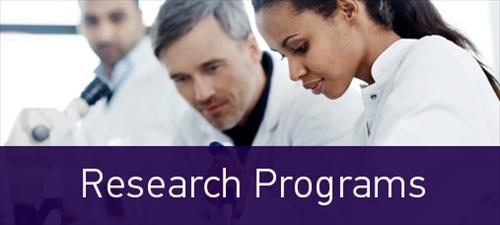 Immunology
---
Augusto C. Ochoa, MD, Program Leader
This program has over 20 investigators. Major themes of research center on immunology, inflammation, and infection. Tumor cells often involve changes that should make them appear 'foreign' to the body's immune system. Thus, these tumors must develop strategies to either suppress or evade the patient's immune system. There is tremendous therapeutic potential in working to strengthen the patient's immune response to the tumor, as well as the potential for artificially inducing an appropriate immune response against a tumor. These types of therapies are often very effective as an adjunct to more traditional therapies and add another valuable tool to the translational arsenal.

Our investigators are examining the basic immunologic mechanisms leading to tumor induced tolerance including the roles of dendritic cells and regulatory T-cells and the molecular effects on effector T lymphocytes. The ultimate goal is to develop a means to prevent or reverse anergy (lack of immunity) and enhance the therapeutic efficacy of various forms of immunotherapy (cytokines, vaccines and adoptive immunotherapy).

Significant research focuses on immunity and anergy to oncogenic infectious agents. Working with H.pylori, researchers are investigating the immune response and carcinogenesis. Major research effort is being devoted to the relationship of antibodies and cellular response in HPV. Still other research focuses on the growth regulation of HIV associated lymphomas.

The main clinical focus of the Immunology Program is on specific diseases as they relate to cancer. Major emphasis is on the relationship between H. pylori infection and gastric cancer and the relationship between HPV infection and cervical cancer as well as head and neck cancers. The mechanisms of anergy as they relate to lung cancers are another area of clinical focus.

Development plans highlight novel forms of therapy or prevention aimed at reversing or preventing tumor induced anergy in ovarian carcinoma and in lung cancer. In the future, we hope to develop translational studies in the prevention of H. pylori, HPV, and Hepatitis C infections.

The Joint Journal Club and Grant Planning Meetings are a natural outgrowth of the new Louisiana Cancer Research Consortium (LCRC). These meetings are held on Mondays from 1:30 pm to 3:00 pm and alternate between the LSU Health Sciences Center and Tulane University Health Sciences Center campuses. The conferences include reviews of papers, data presentations, guest speaker seminars, and grant planning sessions. Other program planning activities involve focused joint experiments to obtain preliminary data for new applications.