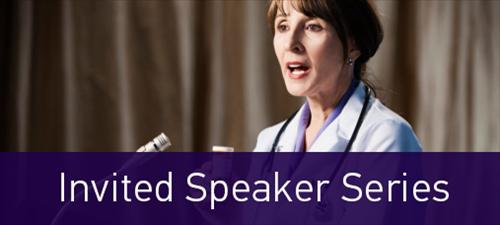 The purpose of the Stanley S. Scott Cancer Center (SSSCC) Invited Speaker Series is to fulfill an educational need in the local community by providing the latest research and findings in the field of oncology. In this capacity the series serves to build upon the competencies of those in attendance as a resource for information on research and treatment protocols. Communication among physicians and researchers to share their experiences in clinical and laboratory settings is encouraged to foster an atmosphere of collaboration. Presentations and discussion of current topics helps to keep audience members informed on the latest research and developments in cancer diagnosis and treatment.
The target audience for this activity includes oncologists, hematologists, nurses, techs, medical students, and health care providers with an interest in cancer treatment and research.
Click here to view the full schedule of speakers.
Time & Location:
---
1st & 3rd Thursday of every month at 12:00PM

Louisiana Cancer Research Center
1700 Tulane Ave., 1st Floor Conference Room
New Orleans, LA 70112
 
---
For more information, please contact:
VACANT
Phone:  504-210-2828
Email: TBD
Academic Coordinator for the Invited Speaker Series:
Yaguang Xi, Ph.D., M.B.A.
Phone:  504-210-3324
Email: yxi@lsuhsc.edu