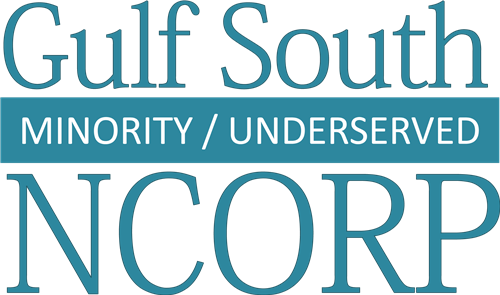 Available Cancer Services
---
New Orleans Area
Interim Louisiana Hospital (ILH) has 186 adult/pediatric staffed beds, 38 psychiatric staffed beds, and is a Level 1 Trauma Center. ILH has 6 inpatient oncology beds, 10 chemo-infusion chairs and performs surgical oncology on a limited basis.  Additionally, services, including head and neck, OB/GYN, urology and gastroenterology, are actively participating in cancer screening programs and are referring diagnosed patients to our oncologists for enrollment into our protocols.  ILH has been accredited through the Commission on Cancer since 1934.  In 2015, the new University Medical Center, located directly across the street from ILH, will open.  UMC is a 424 bed state-of-the-art teaching hospital that will provide inpatient services, trauma care, and a cancer program including radiation therapy and a chemotherapy clinic; outpatient surgery; outpatient imaging; and rehabilitation services. Treatment areas are being designed to maximize collaboration with the adjacent Veterans Affairs Medical Center, which will be open by 2015, by creating efficiencies through the location of adjacent diagnostic services and parallel outpatient services. Additionally, the UMC will serve as an important referral center for patients from community hospitals, clinics, and organizations throughout the region.
LSU HIV Outpatient Program (HOP) is a multidisciplinary clinic that participates in adult, adolescent and pediatric clinical trials, NIH-sponsored studies and pharmaceutical-sponsored studies. In September of 2013, LSUHSC-NO was certified as a member of the NCI Aids Malignancy program, and has since opened 4 Aids Malignancy trials. The HOP clinic provides care and treatment for HIV/AIDS-infected patients, support and coordination for the affected significant others, disease prevention, research and health promotion.  HOP has established on-site primary care medical and dental clinics, social services, health and adherence education, nutrition services, pharmaceutical consultation, lab services, and medical sub-specialty clinics, including psychiatry, neurology, ophthalmology, dermatology, gynecology, pulmonology, and palliative care.
Children's Hospital of New Orleans (CH-NOLA) in New Orleans, LA is a 247-bed, private, not-for-profit medical center offering the most advanced pediatric care for children from birth to 21 years. CH-NOLA provides comprehensive care with a multidisciplinary team approach. The program is a part of the current LSUHSC MB-CCOP through which they offer state-of-the-art Children's Oncology Group (COG) trials to their patients. The Hematopoietic Stem Cell Transplant program is recognized by COG and the National Marrow Donor program is affiliated with the Center for International Blood and Marrow Transplant Research and Pediatric Blood Marrow Transplant Consortium.  Pediatric surgery, orthopedic surgery, neurosurgery, pathology, radiation oncology, diagnostic radiology, and other pediatric subspecialists and laboratory facilities for studies of genetic disorders, bleeding disorders, and hemoglobinopathy are all available. Radiation oncologists (from Touro Infirmary) work closely with the CH-NOLA team. Children's Hospital has the only approved COG hematopoietic stem cell transplant program in Louisiana and is accredited as a Pediatric Hospital Cancer Program by the American College of Surgeons.
Touro Infirmary in New Orleans, LA is a 260-bed community based, not-for-profit, faith-based hospital. Touro offers an array of cancer treatment services including screening, diagnostic imaging, surgery, chemotherapy and radiation therapy, patient resource library, patient navigation, pastoral care, and supportive cancer care services for all forms of cancer in both inpatient and outpatient delivery settings. Touro Infirmary's Cancer Program is accredited with Commendation by the Commission on Cancer (CoC) of the American College of Surgeons (ACoS), and the America College of Radiology
---
Baton Rouge Area
Mary Bird Perkins Cancer Center - Our Lady of the Lake Regional Medical Center (MBP-OLOL) in Baton Rouge, LA provides medical, surgical, dental and radiation oncology, community outreach and education, genetic counseling, nutritional support, patient navigation, cessation support, palliative and survivorship care, case management, and a tumor registry. MBP has an establish CARE Network outreach and support program to provide free cancer screenings to under- and uninsured patients. The CARE network includes the MBP Early Bird mobile, a mobile medical clinical for early detection, serving an 18-parish region. MBP's CARE Network also provides a range of support services including patient transportation assistance (both van services and gas cards), social work services, breast cancer patient navigation services, dietitian, and oncologic dentist services. All services are provided to patients without charge. MBP-OLOL has been approved by the American College of Surgeons and the National Cancer Institute as a National Community Cancer Center Program.
Mary Bird Perkins - St. Tammany Parish Hospital (MBP-STPH) in Covington, LA is a public, non-profit community hospital with 232 licensed beds.  The MBP-STPH comprehensive cancer program is housed in a new 20,000-square-foot building on STPH campus and provides services including radiation therapy, medical oncology, infusion services, surgery, patient navigation, palliative care, survivorship, genetics counseling, nutrition support, early detection through free screening clinics, recurrent disease surveillance, cancer registry, and end-of-life care, outreach, education and clinical research trials. St. Tammany Parish Hospital has been approved as a Community Hospital Cancer Program through the American College of Surgeons Commission on Cancer.
Mary Bird Perkins - Terrebonne General Medical Center (MBP-TGMC) in Houma, LA is a public, non-profit integrated healthcare system consisting of a 321-licensed bed acute care facility complete with a range of services. The program offers a full continuum of cancer care, from prevention and early detection to diagnosis, treatment, recovery and survivorship. The program provides surgery, chemotherapy and radiation therapy, as well as advanced resources and support services necessary to strengthen cancer care including medical physics expertise, diagnostic imaging, pathology, clinical research and nutrition and social services. In addition to providing expert physicians and treatment, the program also brings critical community-based cancer screenings and educational outreach programs to the area. Cancer diagnosis and treatment services offered include chemotherapy; flow cytometry; digital mammography; MRI; image guided biopsy; breast biopsy ultrasound; and Breast Specific Gamma Imaging (BSGI) as well as several other imaging services. Medical oncology is being provided by the physicians of Cancer Care Specialists (CCS). Radiation oncology is being provided by Southeast Louisiana Radiation Oncology Group (SLROG). State-of-the-art comprehensive radiation therapy services include an image guided high-energy linear accelerator; advanced intensity modulated radiation therapy (IMRT) treatment capability; image guided radiation therapy (IGRT) treatment capability; positron emission tomography/computed tomography (PET/CT) capability; sophisticated planning stations, as well as physics and dosimetry quality assurance instrumentation and software.
---
Shreveport Area
The Feist-Weiller Cancer Center (FWCC), in Shreveport, LA, is part of the Louisiana State University Health Sciences Center in Shreveport and was designated as a Center for Excellence in Cancer Research, Treatment, and Education in 1993. The LSU hospital is a 550-bed tertiary acute-care hospital that has 16 beds dedicated to oncology patients and, as the only facility in Louisiana providing Bone Marrow Transplants, 12 beds for BMT patients. The new 60,000 square foot outpatient building is the most visible component of FWCC. Designed as a multidisciplinary outpatient facility, it also houses the FWCC Clinical Cancer Research program with more than 100 protocol treatments offered. The building consolidates all outpatient treatment of cancer patients in a convenient single site equipped so that all care can take place within it. Included in the facility are adult hematology/oncology, including a breast health center; pediatric hematology; surgical oncology including two outpatient surgical suites and two Endoscopy suites; ENT oncology with speech pathology and laryngectomy support; hematology/oncology specific laboratory and pharmacy; radiology services including digital mammography, diagnostic radiology and fluoroscopy, stereotactic procedures, CT, bone densitometry, and C-arm; and a resource library. In addition to the ambulatory treatment, FWCC also provides genetics counseling for prevention and detection, data registry, support groups for cancer patients, patient education, quality assurances for both inpatients and outpatients, and patient relations, which pursues quality-of-life issues and patient satisfaction. Case management and social services personnel work with agencies for hospice and home health care follow-up. Radiation therapy is available in the adjacent main hospital facility, as is PET imaging. FWCC at LSUHSC-Shreveport is accredited by JCAHO, ACR, and ACoS.
Willis-Knighton Medical Center–Shreveport, LA is a 902-bed teaching hospital that is accredited by the Joint Commission. The Willis-Knighton Cancer Center offers a comprehensive range of cancer treatment services, with six hematologist/oncologist, 2 gynecologic oncologists, and five radiation oncologists as well as surgical specialists. The Willis-Knighton Cancer Center's Department of Radiation Oncology is accredited by the American College of Radiation Oncology (ACRO) and the American College of Radiology (ACR). Radiation oncologists at Willis-Knighton have been world leaders since 1998 with the adoption of Intensity Modulated Radiation Therapy (IMRT), Image Guided Radiation Therapy (IGRT) and Stereotactic Body Radiotherapy (SBRT). Willis-Knighton has Mammography, breast MRI, CT Scan (General, Abdomen, and Head), MRI, and PET imaging capabilities. The Cancer Center also provides support services such as diagnostics, palliative care, nutritional counseling, survivorship programs and community outreach and educational specialists.
Highland Oncology Clinic–Shreveport, LA is a 160-bed acute care hospital and is accredited by the commission on cancer of the American College of Surgeons as a comprehensive community cancer center.
LSUHSC Monroe at E.A. Conway Medical Center in Monroe, LA is a 247-bed, public hospital with 48 physicians servicing a 12-parish area in northeast Louisiana.  The hospital operates an extensive system of hospital-based outpatient clinics, including a family medicine clinic, where patients receive high-quality primary and preventive care. Inpatient services also include family medicine, medicine, pediatrics, obstetrics/gynecology, general surgery, orthopedics, urology, ophthalmology and psychiatry. For diagnostic services, the hospital has a state-of-the-art MRI system and 24-hour teleradiology for off-site and after-hours readings. The hospital is accredited by JCAHO.
DeSoto Regional Medical Center in Mansfield, LA is a 38-bed, not-for-profit, acute care facility with a qualified, professional staff and state-of-the-art equipment and services. The health system now includes three rural primary care clinics, DeSoto Regional Family Medicine Mansfield, Zwolle Rural Clinic, and DeSoto Regional Family Medicine Logansport, an Industrial Medicine Clinic, and DeSoto Regional Wellness Center, a therapy services clinic / fitness center.