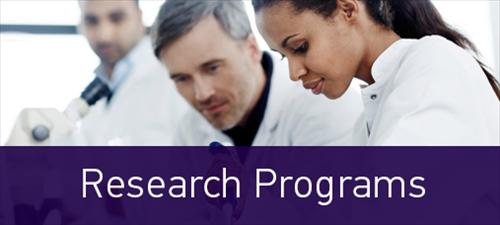 Population Science
---
Edward J. Trapido, ScD, FACE, Program Leader
The goal of the Population Science program is to conduct state-of-the-art descriptive and analytic epidemiologic research and to apply research findings to the development and implementation of interventions to reduce cancer-related incidence and mortality. Current research activities include molecular epidemiology studies with a focus in nutritional- and tobacco-related cancers (lung, stomach, pancreas, prostate), multi-site risk factors (alcohol, physical activity), and cancer surveillance and outcomes research.

Several community and population-based based outreach and surveillance programs are directed by Program Members and include the Center for Disease Control (CDC)-funded statewide Breast and Cervical Early Detection Program; the Louisiana tobacco-tax funded Tobacco Prevention and Cessation Program (Tobacco-Free Living); the National Cancer Institute (NCI)-funded Minority-Based Community Clinical Oncology Program (MB-CCOP); the NCI Cancer Information Service for Louisiana; and the State Comprehensive Cancer Control Plan Coalition.

The Stanley S. Scott Cancer Center faculty who are members of the Population Science Program as funded investigators are:
Wayne L. Backes, PhD – P450 genetic polymorphisms; functional consequences of interactions among P450 enzymes

Ariane Bedimo-Rung, MPH, PhD – Physical activity, environmental influences on health outcomes

Vivien W. Chen, PhD – Cancer surveillance and patterns of care

Elizabeth T.H. Fontham, DrPH – Stomach, prostate, and tobacco-related cancers

Diptasri Mandal, PhD – Familial and genetic risk

Sarah Moody-Thomas, PhD – Behavioral science research

Edward S. Peters, DMD, SM, SM, ScD – Molecular epidemiology of cancer

Madhwa Raj, PhD – Vitamin binding proteins in reproductive cancers

Richard Scribner, MD, MPH – Risk factor reduction - alcohol

Neal R. Simonsen, PhD – Nutritional epidemiology; environmental and occupational carcinogenesis

Melinda S. Sothern, PhD, CEP – Prevention and treatment of pediatric obesity

L. Joseph Su, PhD – Molecular and nutritional epidemiology

Donna Williams, MS, MPH – Disparities in and barriers to early detection, provider contributions to disparities, community participation in research and service delivery

Xiao Cheng Wu, MD, MPH – Cancer surveillance and patterns of care
These researchers are part of a combined effort with other members of the Louisiana Cancer Research Consortium (LCRC) to form a cohesive population science program in the greater New Orleans region.
Tulane Population Science Members
---
Melissa Brammer

Eric Johnson

Michelle Lacey

Therary Oum

Sudesh Srivastav

Larry Webber

Hua Zhao