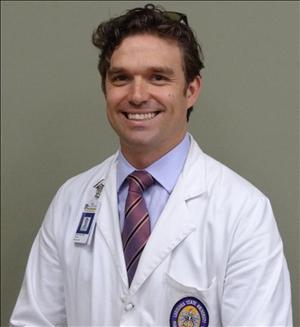 Emilio A. Russo, MD, Program Director
It is truly my privilege to welcome you to the LSU Bogalusa Rural Family Medicine Residency.  Our program is one of a handful of residencies nationally that can prepare you for full-scope family medicine in a setting that is exclusively rural and FP driven for all 3 years of training!
We are committed to providing an outstanding in-depth experience of the breadth of Family Medicine--including consistent exposure to a variety of patients in a small town/rural environment and a host of procedural skills.   Our diverse faculty is committed to maximizing your experience and our staff has a vision for excellence.  Moreover, a newly developed partnership with a regional leader in healthcare delivery promises to further augment our efforts and increase our potential!
Our location affords us easy access to a beautiful bedroom community to historic New Orleans as well as numerous outdoor activities.  We emphasize a caring family atmosphere that is built on integrity, sound communication, and a passion for Family Medicine.  We welcome your inquiries, visits, and acting internship opportunities that you might fully appreciate the paradigm of training and excellent clinical care we strive to provide .
Sincerely,
Emilio A. Russo, MD
Assistant Professor and Program Director
eruss1@lsuhsc.edu