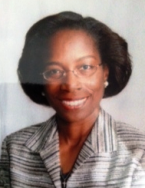 Stephanie Taylor, MD
Professor of Medicine & Microbiology
Section of Infectious Disease

Clinic Administrator & Medical Director
LSU-CrescentCare Sexual Health Center
1542 Tulane Avenue, Box T4M-1
New Orleans, LA 70112
Phone: (504) 568-5031
Fax: (504) 568-5553

staylo2@lsuhsc.edu
MD
LSU School of Medicine
New Orleans, LA
Dr. Taylor completed her medical training at LSU School of Medicine, taking a residency in internal medicine and a fellowship in infectious disease. She joined the faculty in 1992. Since 1999, she has served as a consultant for the LA Dept. of Public Health's section of sexually transmitted diseases, and she was medical director of their High School STD Screening and Treatment Program for 1999 to 2007.
Since 2001, Dr. Taylor has been medical director of the OPH Statewide Nursing Intensive STD Training Course, training 330 STD nurses since January, 2009. She also serves as consultant for the HIV/AIDS Program for the LA Dept. of Public Health.
School-based STD screening and prevention

Kissinger P, Reilly K, Taylor SN, Leichliter JS, Rosenthal S. Early repeat Chlamydia trachomatis and Neisseria gonorrhoeae infections among heterosexual men. Sex Trans Dis. March, 2009.
Ma L, Taylor S. Jensen J, Myers L, Lillis R, Martin DH. Short tandem repeat sequences in the Mycoplasma genitalium genome and their use in a multilocus genotyping system. BMC Microbiol 8:130, 2008.
Nsuami MJ, Taylor, SN, Smith, BS, Martin DH. Increases in gonorrhea among high school students following Hurricane Katrina. Sex Transm Infect. Published online 27 Oct 2008.
 
Taylor SN, Martin DH. Chancroid. In: Current Diagnosis and Treatment of Sexually Transmitted Diseases. Eds: Klausner JD, Hook EW. McGraw-Hill, New York, 2007, pp. 69-74.
Taylor, SN, Martin, DH. Sexually Transmitted Diseases: In: Infectious Diseases: Emergency Department Diagnosis and Management, 1 ed. Eds: Slaven, EM, Stone, SC, Lopez, AA. McGraw-Hill, New York, 2005, pp. 377-393.
Nsuami M, Taylor SN, Sanders LS, Martin DH. "Missed opportunities for early detection of chlamydia and gonorrhea in school-based health centers." Sex Transm Dis June 12, 2006 [Epub ahead of print].
Louisiana State University Health Science Center Infectious Diseases Section. "Eight months later—Hurricane aftermath challenges facing the LSUHSC Infectious Diseases Section." Clin Infect Dis 43:2006. 485-489.
Taylor SN. "Mycoplasma genitalium." Curr Infect Dis Rep 7(6):Nov 2005. 453-457.
Taylor SN, Martin DH, Farley TA. "Patient-delivered partner treatment for male urethritis: A randomized, controlled trial." Clin Infect Dis 41(5):September 2005. 623-629. Epub July 19, 2005.