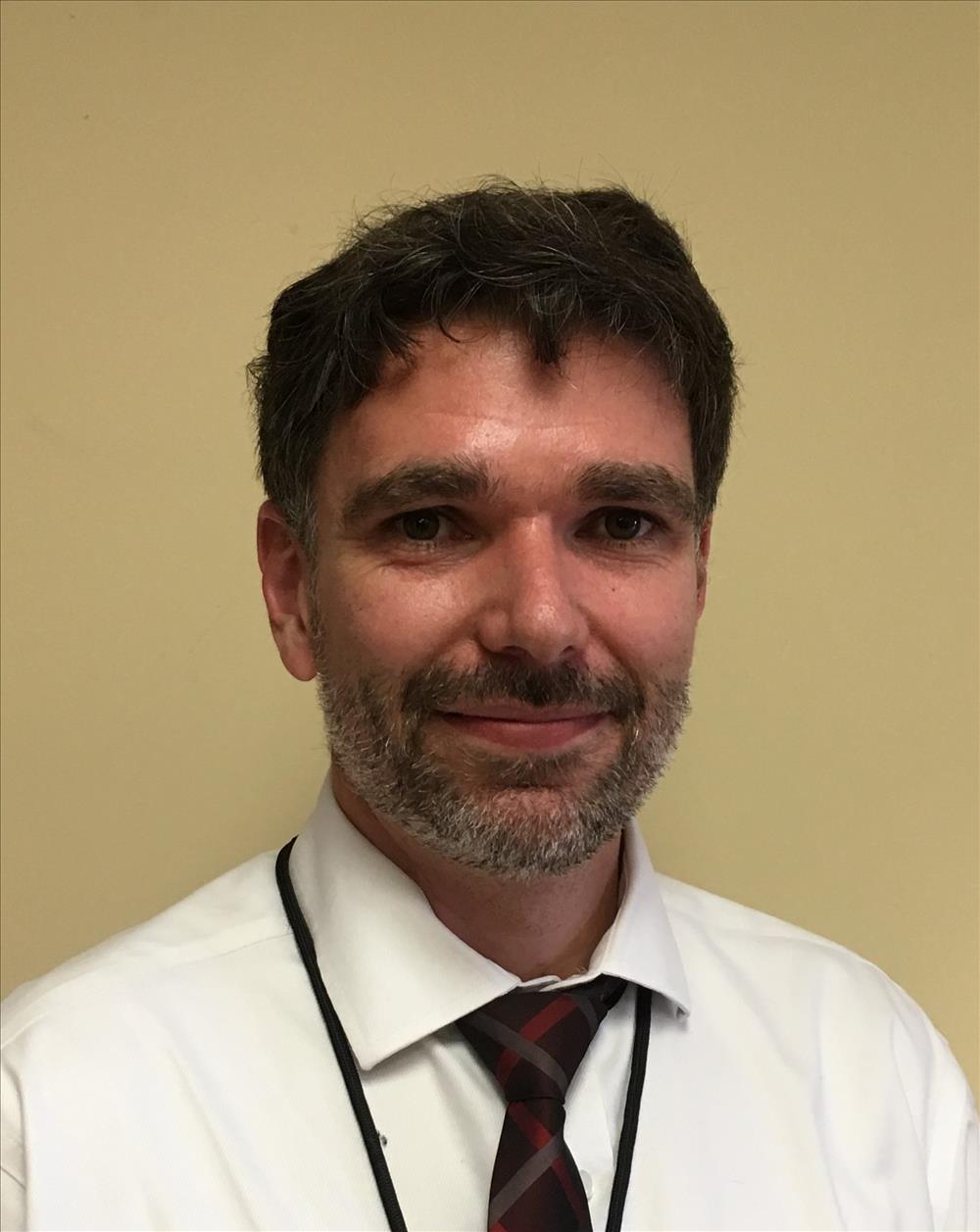 Associate Professor of Neurology
Director, LSU Multiple Sclerosis Clinic

 
LSU Healthcare Network Clinic 
Kenner Location
200 West Esplanade, Suite 701
Kenner, LA  70065
Phone: (504) 412-1705
Fax: (504) 412-1702

Downtown Location
478 S. Johnson Street, 5th Floor
New Orleans, LA 70112
Phone: (504) 412-1517
Fax: (504) 412-1518

Email: jlover@lsuhsc.edu
MD
Masters in Science in Public Health - Biostatistics
Dr. Jesus Lovera is a board certified neurologist. He completed his neurology residency at Tulane Medical Center in 1998.  During his residency, Dr. Lovera also pursued a Masters in Science in Public Health-Biostatistics at the Tulane School of Public Health, earning his degree in 2003. He completed a three-year clinical and research fellowship in multiple sclerosis and neuroimmunology at Oregon Health and Science University in Portland, Oregon in 2007 and recently has moved back to New Orleans to join the LSU Department of Neurology.
Dr. Lovera devotes his clinical practice and research efforts to the diagnosis and treatment of Multiple Sclerosis. His past research has focused on evaluating new therapies for cognitive impairment in MS. His current research focuses on evaluating green tea as neuroprotective therapy for MS using MRI spectroscopy.
Multiple Sclerosis
Neuroimmunology
Devic's Disease
Neuromyelitis Optica
Botanical agents
EGCG
Antioxidants
Green tea
Glucose 
Optic Coherence Tomography
Magnetic Resonance Spectroscopy
Neuroprotection
Demyelinating disease student and resident lectures
MS Clinic 
To make an appointment please call the LSU Healthcare Network Clinic at:
(504) 412-1517
Fax: 
(504) 412-1518
Address:
LSU Healthcare Network
Neurology - 5th Floor
2025 Gravier Street
New Orleans, LA 70112
https://www.medschool.lsuhsc.edu/neurology/faculty_detail.aspx/google1a54c608af510624.html
Address:
LSU Healthcare Network
Neurology - 5th Floor
478 S Johnson St
New Orleans, LA 70112
CORONA VIRUS (COVID-19) MULTIPLE SCLEROSIS, NEUROMYELITIS OPTICA, OTHER AUTOIMMUNE DISEASES INFORMATION

Who is at higher risk of complications for the virus:
So far we are quite certain that three groups of people are at high risk of death from the virus.
Older people, people with heart disease and people with lung disease.

The risk of death increases with age

40-49 — .40 percent
50-59 — 1.3 percent
60-69 — 4.6 percent
70-79 — 9.8 percent
80 & up — 18 percent

Patients with heart disease
Patients with chronic lung disease

We are not sure yet what happens to people with MS who contract the virus.
Patients with advanced multiple sclerosis who are bedbound, use wheelchairs, or have advanced disabilities are likely at higher risk. People with advanced disabilities may have difficulties coughing and breathing if they are infected, so they probably fall in the high risk of mortality group.
Patients taking one of the immunosuppressive disease-modifying therapies may also be at higher risk. Immunosuppressive disease-modifying therapies include:

Fingolimod/Gilenya®
Siponimod/Mayzent®
Mavenclad/Cladribine®
Alemtuzumab/Lemtrada®
Ocrelizumab/Ocrevus®
Rituximab/Rituxan®
Dimethyl fumarate/Tecfidera®
Teriflunomide/Aubagio®
Natalizumab/Tysabri®

Patients on injectable disease-modifying therapies most likely are at no increased risk. These DMT include

Interferon/ Betaseron®, Rebif®, Avonex®, Plegridy®
Glatiramer/Copaxone®
What should patients with MS do?
Everyone should be VERY cautious and avoid contracting the infection.
The main precautions are:
Washing your hands frequently.

Follow the CDC handwashing technique. https://www.cdc.gov/handwashing/index.html
Thirty seconds with soap and water.
Use a paper towel to close the faucet. Wash hands after contact with other people and when touching any surface.

Social distancing.

Avoid handshakes, hugs, kisses.
Avoid close contact with people in general, especially people who have a fever or cough.
Limit trips outside the house as much as possible.
Stand 6 ft away from others and avoid crowded places.
Use home delivery if available.

Do not touch your face.
Cover your cough or sneeze.
Postpone or cancel non-essential travel.
Sanitize surfaces daily.
Be prepared to self-isolate if you are ill or if anyone in your household is sick. Follow the CDC recommendations.
LSU Healthcare network:
 
We will continue to keep the clinic open but limit the visits to essential visits. We have the option of telehealth for your appointments. Please follow the instructions for installing the app and call the clinic to request your office visit changed to a telehealth visit. We will contact you before the appointment to see if you would prefer telehealth visits.
We have protocols in place to prevent contact with other people that could have the disease. We will ask you to wait in your car, if this is possible for you, until we are ready to see you so that we can minimize your exposure to others.
Coronavirus testing:
 
We will don't have the capability to test patients at our clinic yet. West Jefferson has a drive-through testing facility. This is your best option for getting tested at this time if you only have a high fever and coughing https://www.wjmc.org/coronavirus/. Please follow the instructions on the West Jeff website to make sure you meet the criteria for testing. The criteria are changing day by day depending on the number of tests available and the evolution of the situation.
You can also get tested at one of the OCHSNER COVID-19 TEST SITES
https://news.ochsner.org/news-releases/ochsner-health-statement-re-covid-19-test-sites
Ochsner Urgent Care – Houma
5922 W. Main St., Suite A
Houma, LA 70360
Ochsner Urgent Care – Mandeville
2735 US-190, Suite D
Mandeville, LA 70471
Ochsner Urgent Care - Mid-City at Canal
4100 Canal St, New Orleans
New Orleans, LA 70119
If you are having shortness of breath you have to go to ER.
Resources: