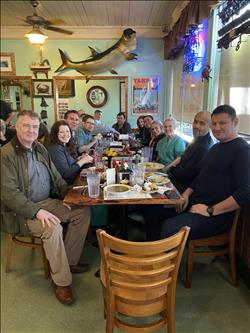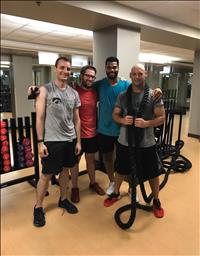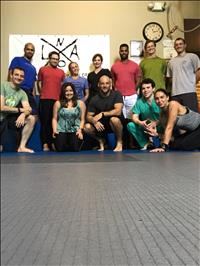 Neurosurgery Residency Program

LSUHSC-NO Department of Neurosurgery is directed by Dr. Frank Culicchia, who serves as Chairman, and Dr. Gabriel Tender, as Program Director of the Neurosurgery Residency Program. The program is comprised of 13 Neurosurgeons, who are faculty and associated specialists of the LSU Health Sciences Center. Since its inception in 1968, nearly 49 residents have been successfully trained in our program.
Our ACGME-accredited Neurosurgery residency training program has recently undergone formative transformation and we now accept one and two residents in alternating years. This seven year program demonstrates our dedication to clinical research and excellence by requiring residents to perform one year of laboratory research in addition to six years in clinical work. The size of our training program allows the faculty to interact closely with residents, creating extraordinary clinical, research, and educational experiences. 
Training our residents is one of LSU Neurosurgery's highest priorities and we take pride in each resident's long-term success. The residency training program is designed to provide each resident with progressive responsibility and well-rounded experience in all areas of Neurosurgery. Comprehensive training is assured by rotations through three local hospitals: West Jefferson Medical Center, Children's Hospital of New Orleans, and the University Medical Center, which is the only Level 1 Trauma Center in the state. Caseloads of approximately 2,000 major neurosurgical procedures present annually to these sites. In addition to these locations, the opening of the VA Medical Center will offer unparalleled opportunity for the most up-to-date education and training.
In addition to bedside, operating room and clinic teaching, educational activities include: Grand Rounds, formal conferences, weekly resident presentations, Morbidity and Mortality conferences, guest lectures, and attendance at local meetings. There is also an invaluable Microsurgical Anatomy Labs and Cadaver Dissections workshop offered monthly. All residents are encouraged to present papers at various local and national meetings upon approval of the department.
We are devoted to preparing the next generation of  neurosurgeons, who will carry on the fine tradition of excellence we strive to maintain.
 The Neurosurgery Residency Program at LSU Health Sciences Center can be contacted at:

Jennifer Bordelon
Residency Coordinator
Department of Neurosurgery
2020 Gravier St., 7 th Floor
New Orleans, LA 70112
Phone: (504) 568-612 0
Fax: (504) 568-6127