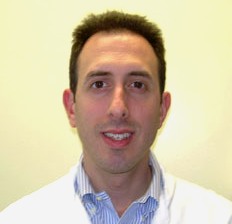 Associate Professor-Clinical Pelayo Correa Professorship Director of Cytopathology
LSU Health Sciences Center
Department of Pathology
1901 Perdido Street, MEB 5th fl
New Orleans, LA 70112
Jsomma@lsuhsc.edu
Cytopathology Fellowship, 2009, Albert Einstein College of Medicine and Montefiore Medical Center
Anatomic and Clinical Pathology Residency (Chief Resident), 2008, Albert Einstein College of Medicine and Montefiore Medical Center
M.D., 2004 (Cum Laude) State University of New York Downstate Medical Center
Certifications:
Certificate of Recognition in USFNA, College of American Pathologists, 2011
Diplomate of the American Board of Pathology, Cytopathology, 2009
Diplomate of the American Board of Pathology, Anatomic and Clinical Pathology, 2008
Dr. Somma joined the Department in January 2018 as an Associate Professor of Clinical Pathology and Director of Cytopathology at University Medical Center-New Orleans. For almost a decade prior to this, he was teaching and practicing pathology at SUNY Downstate Medical Center in Brooklyn, New York where he also served as Director of Cytopathology and Director of their ACGME accredited Pathology Residency Training Program. 
Clinical and research interests overlap and span several areas of cytopathology, especially cytopathology of the pancreas and of the thyroid. He is adept in the performance of ultrasound-guided fine needle biopsies, particularly of the head and neck and of lymphadenopathy.
Co-investigator on an NIH R01 that examines the Brk-p27-DK4 axis' role in cancer and is looking to demonstrate that pY88-p27 is a predictive biomarker for response to cdk4 inhibitor therapy.
Patel P, Tsiperson V, Gottesman SRS, Somma J, Blain SW. Dual inhibition of cdk4 and cdk2 via targeting of p27 tyrosine phosphorylation induces potent and durable cell cycle arrest in breast cancer cells. Mol Cancer Res 2018 Jan 12. (Epub ahead of print) doi: 10.1158/1541-7786.MCR-17-0602
Buscaglia J, Tiriac H, Bucobo JC, Tzimas D, Grewel S, Lacomb JF, Rowehl LM, Nagula S, Wu M, Kim J, Sasson A, Vignesh S, Martello L, Munoz-Sagastibelza M, Somma J, Li E, Tuveson DA. Successful Creation of Pancreatic Cancer Organoids by means of EUS-guided Fine-Needle Biopsy for Personalized Cancer Treatment. Gastrointest Endosc 2018 Jan 8. (Epub ahead of print) doi: 10.1016/j.gie.2017.12.032
Boroujeni AM, Yousefi E, Somma J. Computer assisted cytologic diagnosis in pancreatic fine needle biopsy: an application of neural networks to image analysis. Cancer Cytopathol 2017;125(12):926-933. doi: 10.1002/cncy.21915
Jiang H, Gupta R, Somma J. EZH2, a Unique Marker of Malignancy in Effusion Cytology.
Diagn Cytopathol 2014;42:111-116. doi: 10.1002/dc.22999
Somma J, Schlecht NF, Fink D, Khader SN, Smith RV, Cajigas A. Thyroid Fine-Needle Aspiration Cytology: Follicular Lesions and the Gray Zone. Acta Cytol 2010;54:123–131. doi: 10.1159/000324996
Affiliated Hospitals & Clinics
University Medical Center-New Orleans, LA