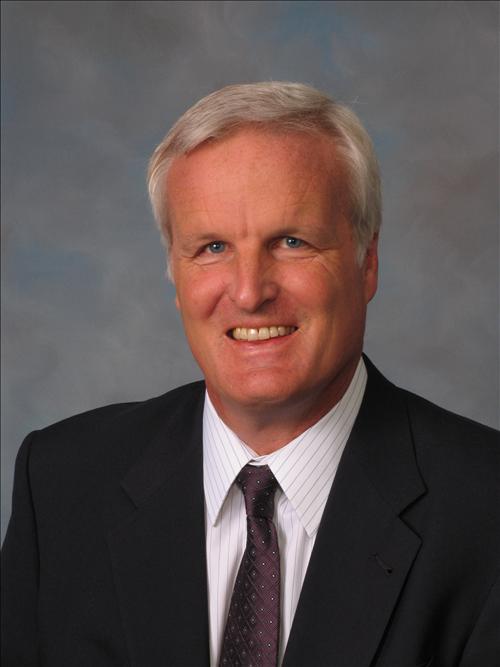 Richard S. Vander Heide, M.D., Ph.D., M.B.A.
1981  Bachelor of Science (B.S.) Degree, Calvin College, Grand Rapids, Michigan
1986  Doctor of Philosophy (Ph.D.) Degree, Northwestern University, Experimental Pathology, Chicago, Illinois
1989  Doctor of Medicine (M.D.) Degree, Northwestern University Medical School, Chicago, Illinois
2016  Master of Business (M.B.A.) Degree, University of Michigan, Ross School of Business, Ann Arbor, Michigan
Dr. Vander Heide completed his residency in Anatomic Pathology at Duke University from 1989-1993.  His first position was at Wayne State University Medical School in Detroit, Michigan where he was the  Residency Program Director for 5 years and was named as Best Pathology instructor by the sophomore medical student class 3 times.  He was Chief of Pathology at the John D. Dingell VA Medical Center from 2000-2009.  His primary research interest is myocardial cell injury and adaptation; specifically in response to ischemia/reperfusion injury. 
Cardiovascular pathology, autopsy pathology, COVID-19
Ischemia/Reperfusion Injury,
Novel Drug Delivery for Ischemic Injury
Cell Signaling
Medical school education and teaching
Perricone AJ, Vander Heide RS:  Novel Therapeutic Strategies for Ischemic Heart Disease.  Pharmacol Res 2014 Nov; 89:36-45.  Doi: 10.1016/j.phrs.2014.08.004.
Buja LM, Vander Heide RS: Pathobiology of Ischemic Heart Disease: Past, Present and Future.  Cardiovasc Path 2016 Feb 2;25(3):214-220.  doi: 10.1016/j.carpath.2016.01.007.
Fox Fox SE, Akmatbekov A, Harbert JL, Li G, Brown JQ, Vander Heide RS. Pulmonary and cardiac pathology in African American patients with COVID-19: an autopsy series from New Orleans. The Lancet Respiratory Medicine, 8(7): 681-686. (2020). https://doi.org/10.1016/S2213-2600(20)30243-5 
Fox SE, Li G, Akmatbekov A, Harbert JL, Lameira FS, Brown JQ, Vander Heide RS. Unexpected Features of Cardiac Pathology in Covid-19 Infection. Circulation, ePub ahead of print, July 21, 2020. https://doi.org/10.1161/CIRCULATIONAHA.120.049465
Diplomate, American Board of Pathology, 1993 Fellow, College of American Pathologists, FAHA, Ameican Heart Association