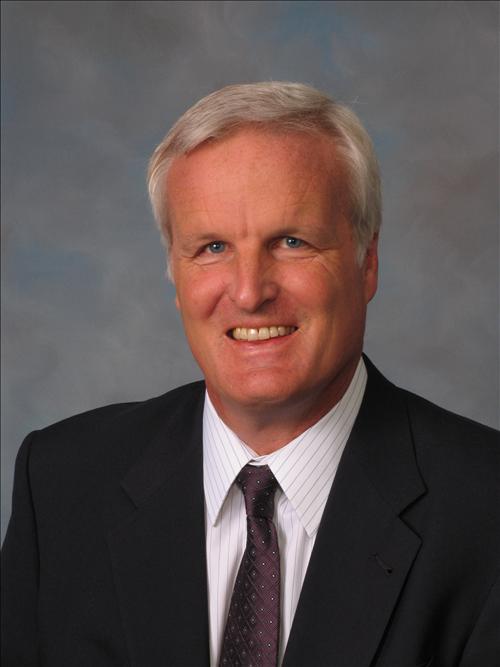 Richard S. Vander Heide, M.D., Ph.D., M.B.A.
1981  Bachelor of Science (B.S.) Degree, Calvin College, Grand Rapids, Michigan
1986  Doctor of Philosophy (Ph.D.) Degree, Northwestern University, Experimental Pathology, Chicago, Illinois
1989  Doctor of Medicine (M.D.) Degree, Northwestern University Medical School, Chicago, Illinois
2016  Master of Business (M.B.A.) Degree, University of Michigan, Ross School of Business, Ann Arbor, Michigan
Dr. Vander Heide completed his residency in Anatomic Pathology at Duke University from 1989-1993.  His first position was at Wayne State University Medical School in Detroit, Michigan where he was the  Residency Program Director for 5 years and was named as Best Pathology instructor by the sophomore medical student class 3 times.  He was Chief of Pathology at the John D. Dingell VA Medical Center from 2000-2009.  His primary research interest is myocardial cell injury and adaptation; specifically in response to ischemia/reperfusion injury. 
Cardiovascular pathology, autopsy pathology
Ischemia/Reperfusion Injury,
Novel Drug Delivery for Ischemic Injury
Cell Signaling
Medical school education and teaching
L'Ecuyer T, Sanjeev S, Thomas R, Das L, Campbell W, Novak R, Vander Heide RS:  DNA damage is an early event in doxorubicin-induced cardiomyocyte death.  Am J Physiol Heart Circ Physiol 291:H1273-H1280, 2006.
Basson MD, Sanders MA, Gomez R, Hatfield J, Vander Heide RS, Thamilselvan V, Zhang J, and Mary F. Walsh:  Focal adhesion kinase protein levels in gut epithelial motility.  Am J Physiol Gastrointest Liver Physiol  293(3): G491-499, 2006.
Spears R, Prcevski P, Jiang A, Brereton GJ, Vander Heide R:  Intracoronary aqueous oxygen perfusion, performed 24 h after the onset of postinfarction reperfusion, experimentally reduces infarct size and improves left ventricular function.  Int J Cardiol 113(3):371-375, 2006.
Wei H, Vander Heide RS:  Heat stress activates AKT via focal adhesion kinase mediated pathway in neonatal rat ventricular myocytes.   Am J Physiol Heart Circ Physiol, 295:  H561-H568, 2008.
Walsh MF, Ampasala DR, Hatfield J, VanderHeide R, Rishi AK, Basson  MD. TGF-b stimulates intestinal epithelial FAK synthesis via Smad- and p38-dependent mechanisms. Am J Path  August 173(2): 385-399, 2008.
Diplomate, American Board of Pathology, 1993 Fellow, College of American Pathologists