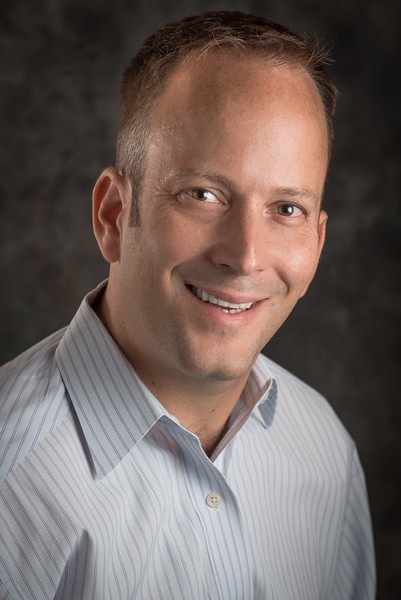 Ryan H. Pasternak, MD, MPH, FAAP (He, Him, His)
Professor of Pediatrics

Vice Chair, Pediatric Community Health and Advocacy 

Division Head, General (Ambulatory) Pediatrics & Adolescent Medicine

Service Line Chief, Adolescent Medicine, Children's Hospital

Chief Medical Officer, Orleans Parish School Board

Nick Gagliano, Endowed Professor in Ambulatory Pediatrics

 

Leadership Statement:  Collaborate openly with team members and leaders to develop a clear collective vision that moves the work- and the team- forward.
Intern/Resident: Pediatrics; LSU Health Sciences Center and Children's Hospital of New Orleans, New Orleans, LA, 1999-2002

Fellow: Adolescent Medicine; Johns Hopkins School of Medicine, Baltimore, MD, 2002-2005

Board Certification:
American Board Pediatrics, Board Certified, Pediatrics, 2002
American Board Pediatrics, Board Certified, Adolescent Medicine, 2005
Transgender Care, Gender Diverse Youth, Adolescent Reproductive Health, STI Prevention and Healthy Behaviors, Sports Medicine, Disordered Eating
Director, Adolescent Medicine Resident Rotation
Clerkship Director, MS-4 Adolescent Medicine Elective Clerkship
Faculty Facilitator, MS-3 Pediatrics Forums "Issues Unique to Adolescence"
Committees & Administrative Responsibilities
LSUHSC Institutional Review Board for Human Subjects Research
LSUHSC Pediatrics Department Promotions Committee
Society for Adolescent Health and Medicine: Committee Member, Past Chair - Electronic Health Records Issues in Adolescent Medicine, 
Section Chair - Adolescent Medicine: Louisiana Chapter, American Academy of Pediatrics
Pasternak, RH, Geller, G, Parrish, C, Cheng, TL. Adolescent and Parent Perceptions on Youth Participation in Risk Behavior Research. Archives Pediatric and Adolescent Medicine. 2006; 160: 1159-1166.
Agwu AG, Pasternak R, Joyner M, Carver CL, Francis HW, Siberry GK. Nontypeable Haemophilus influenzae meningitis complicated by hearing loss in a 9-year-old HIV-infected boy. AIDS Patient Care STDS. 2006;20:531-535.
Hergenroeder AC, Benson P. Britto M, Catalozzi N, D'Angelo L, Emans J, Kish E, Pasternak R, Slap G. Adolescent Health "Response to the Commentary" Advancing Medical Education Training in DOI. 10.1542/peds.2008-3050 Pediatrics 2009;123(1);e176-7.
Hergenroeder A, Benson P, Britto M, Catallozzi M,  D'Angelo L, Edman J, Emans J, Kish E, Pasternak R, Slap G. Adolescent Medicine: Workforce Trends and Recommendations. Archives of Pediatrics and Adolescent Medicine. 2010; 164(12): 1086-1090.
Coleman MT, Pasternak RH. Effective Strategies for Behavioral Change. Primary Care: Clinics in Office Practice; June 2012, Volume 39, Issue 2.
Nass MT, Pasternak RH. Strategies in Adolescent Interviewing. HIV Clinician. Spring 2012; Volume 24, No. 2.
Crosby RA., Pasternak RH., Salazar L., Terrell I. 'How do Young Black Males Having Sex with Only Females Differ from Those Also Having Sex with Males.' Sexual Health; October 2013, Volume 10, Issue 5; pp474-475.
Gray SH., Pasternak RH., Gooding H., Woodward K., Hawkins K., Sawyer S., Anoshiravani A., Recommendations for Electronic Health Record Use for Delivery of Adolescent Health Care. Position Paper for the Society for Adolescent Health and Medicine. Journal of Adolescent Health. April 2014, Volume 54, pp487-490.
Crosby RA., Charnigo RJ., Salazar LF., Pasternak RH., Terrell IW., Ricks J.,   Vickers R., Taylor S. Enhancing Condom Use Among Young Black Males: A Randomized Controlled Trial. American Journal of Public Health.  Accepted June 13, 2014 AJPH-20149731R1
Crosby RA., Graham CA., Milhausen RR., Sanders SA., Yarber WL., Salazar LF., Terrel IW., Pasternak RH. Desire to Father a Child and Condom Use: A Study of Young Black Males at Risk of Sexually Transmitted Infections. International Journal of STD & AIDS, December 12, 2014. doi: 10.1177/0956462414563623
Jasik CB., Anoshiravani A., Gray SH., Campbell AT., Alderman E., North S., Hawkins KB., Gooding H., Pasternak RH., Executive Summary Brief: Confidential Care and Privacy Implications for the Electronic Health Record (EHR). A Brief for the Office of National Coordinator for Health Information Technology from the Society for Adolescent Health and Medicine. 10-3-14 (available upon request)
Ashoor I., Aviles D., Pasternak R., Vehaskari VM., Sexually Transmitted Infections in Pediatric Renal Transplant Recipients: TIme to take notice! Pediatric Transplant. Sept. 2015; Volume 19, Issue 6, pp 584-587. doi: 10.1111/petr.12554 PMID: 26108149