Behavioral Pharmacology Laboratory
Alyssa DeLarge, PhD Student
Laura Erwin, PhD Student
Zachary Bondy, PhD Student
Mark Nilges, PhD
Peter Weed, PhD, Assistant Faculty Member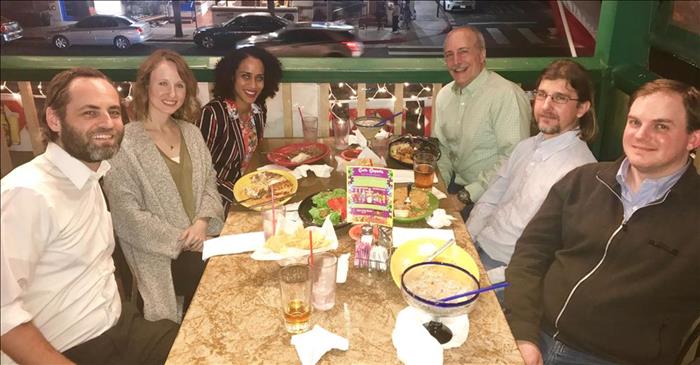 Research Interest
For the past fifteen years, my research projects have focused primarily on the behavioral pharmacology of all classes of drugs of abuse, including alcohol, in a variety of animal species.  Recently, in collaboration with Louisiana State University's Alcohol Research Center, my laboratory began studies aimed at evaluating the neuropsychological deficits produced by alcohol and marijuana in SIV-infected rhesus monkeys.  By participating in these studies, I also became interested in how drug abuse during adolescence can produce long-term deficits in brain function.  Drug abuse during adolescence, a significant period of maturation, may enhance an individual's vulnerability to the central nervous system (CNS) dysfunction and could produce persistent changes in the brain that could set the stage for a lifetime of mental health issues such as drug taking or abuse.  To enhance our understanding of these complex issues, my laboratory is now collaborating with several of my colleagues interested in molecular biology in order to enhance the breadth of the research conducted by my laboratory. The primary reason for this is that I believe the future of pharmacology lies in the study of the interface between specific molecular and behavioral mechanisms. 
Current Grants 
National Institute on Drug Abuse.

           R01 DA037255: Interactive Effects of Cannabinoids and Sex Hormones in Females, Principle Investigator
National Institute of Health / National Center for Research Resources

           P20RR018766-10 /P30GM106392-01: Mentoring in Cardiovascular Biology, Mentor.
National Institute on Alcohol Abuse and Alcoholism.

           T32 AA07577-16: Biomedical Alcohol Research Training Program, Core Faculty Member.