CHILD/ADULT TRACK
(2 POSITIONS)
OVERVIEW
Throughout the year, each Child/Adult Psychology Intern will complete a 20 hour/week child and family outpatient experience at the Algiers Child and Adolescent Behavioral Health Center located on the West Bank of New Orleans where they will maintain a caseload of infant/child/adolescent/family outpatient psychotherapy cases. Child/Adult Interns participate in the Harris Infant Mental Health Program alongside the Infant/Child track interns (see Harris Infant Mental Health tab for more information). Child/Adult Internswill also have the opportunity to complete psychological evaluations with children. Assessments may include psychological, neuropsychological, and psychoeducation batteries. All interns attend a weekly Assessment Group Supervision to formally present and discuss cases assessed through the outpatient clinics. The majority of outpatient assessment cases are conducted in two sessions (about 8 hours total) with additional sessions scheduled as needed. Results with appropriate recommendations are provided in 60-minute feedback session appointments within a month of completion of all aspects of testing including collection of collateral reports from caregivers, teachers, etc. At the Algiers Behavioral Health Center, interns will also participate in a multidisciplinary weekly treatment team meeting.
Like our Adult Track Interns, our Child/Adult interns will complete adult inpatient placements (8 hours per week) at the new state of the art University Medical Center, which opened in August 2015 in downtown New Orleans. As a member of the multidisciplinary treatment team, you will receive exposure to a vast array of psychopathology within a clinical and academic teaching environment. These remarkable hospital experiences lay a solid foundation upon which your skills and knowledge will be built. Inpatient rotations involve varying amounts of psychological assessment, group therapy, individual therapy, and consultation services.
In addition to these rotations, the Child/Adult interns will also have time allotted to choose between one of our specialty rotation experiences (see Specialty Rotations tab for more information).
Below is a sample schedule for the Child/Adult track.

---
SEMINARS & SUPERVISION
Harris Infant Mental Health Center Didactics:
Interns participate in a two hour weekly seminar where they are taught theoretical aspects of infant development, the parent-caregiver relationship, and evaluation and therapeutic techniques when working with this population. The seminar will also incorporate video presentation of clinical evaluations and treatment for discussion by the group.
Assessment Group Supervision:
This weekly group supervision allows all interns to formally present assessment cases of infants, children, adolescents, and adults evaluated through the outpatient clinics. Fundamentals of psychological testing including test administration, selection of testing instruments, collection of collateral reports, integration of testing data, report writing, recommendations for feedback sessions etc. will be discussed throughout the year. Integration of test data, history, and DSM 5 diagnostic criteria will be emphasized with particular attention placed on differential diagnosis. More advanced levels of diagnostic and treatment issues with various populations are also presented (e.g., the borderline conditions, the spectrum of narcissistic disorders, and the spectrum of depressive disorders).
Psychology Seminar:
This weekly seminar discussion session consists of various special topics in clinical psychology, ethical decision-making, and professional development as a psychologist. Multidisciplinary core faculty and outside lecturers (e.g. psychologists, psychiatrists and social workers) discuss a variety of issues including juvenile violence, licensing issues, cultural diversity, financial issues following graduation, psychopharmacology and challenging treatment issues. If available, additional topics may be included at the request of the current intern class. The early part of the year will focus on covering Louisiana laws related to the practice of psychology, suicide/homicide assessment, and child/elder abuse reporting. There are also quarterly seminars related to supervision and multicultural awareness as well. In addition, each psychology intern is required to make a formal presentation/job talk on a topic or issue of their choice prior to the end of the training year.
Psychotherapy Group Supervision:
Fundamentals of psychotherapy are reviewed in an effort to develop a common language among all the psychology interns, who presumably have been taught how to conceptualize clinical cases from differing theoretical orientations and emphases. This unique, year-long case conference involves presentations of therapy cases seen at the various training settings. Psychology interns formally present cases which are then discussed from varying clinical orientations/schools of thought (i.e., Cognitive-behavioral, Psychodynamic/Psychoanalytic, Family Systems, Multicultural, Narrative perspectives).
Particular attention is paid to the technical and process issues involved in therapeutic alliance building, alliance maintenance, development of a focus, collaborative efforts to translate understanding into behavioral change, and the sensitive handling of termination. Videotapes/audiotapes of actual therapy processes are viewed/discussed. Occasionally, participants present special topics including current literature, empirically-supported treatment approaches, resources for patients/clients, and other topics related to clinical practice.
Group Supervision of Supervision:
This group meets weekly and is intended to focus on the intern's development of their own supervision skills as a necessary part of their professional development as psychologists. Interns are encouraged to bring issues that arise during supervision sessions as well as their successes from their experiences in the role as supervisor to process with the group.
Other Educational Experiences:
While on the primary rotations, interns will be required to attend in service and other training activities, which are germane to their functioning as members of the multidisciplinary team. For example, Child/Adult interns attend weekly staffing at the Algiers Behavioral Health Center.
Psychiatry Grand Rounds, including case conferences, are held at LSUHSC three times per month. Departmental, local, national, and international experts give presentations on diagnostic and treatment issues, biological psychiatry, epidemiological findings, socio-political issues, theoretical developments, and philosophical issues in clinical psychiatry. Interns also have an open invitation to attend lectures offered by the New Orleans-Birmingham Psychoanalytic Center.
New Orleans is a popular city for continuing education programs and conventions. In the last several years the American Psychological Association, National Training Institute: Zero to Three, the Society for Research in Child Development, the Society for Personality Assessment, the International Neuropsychological Association, the American Academy of Child and Adolescent Psychiatry, and the Louisiana Psychological Association have held their annual conventions in New Orleans.
CHILD AND ADOLESCENT OUTPATIENT EXPERIENCE
Algiers Child and Adolescent Behavioral Health Center
Located on the west bank of New Orleans, the Algiers Child and Adolescent Behavioral Health Center serves children, adolescents, and families from Orleans, St. Bernard, and Plaquemines Parishes. At this clinic, interns have the opportunity to work closely with children and their families at the clinic and in schools. The center serves infants and children through late adolescence, from 0 to 21 years. Individuals present to the clinic with a variety of presenting problems, including but not limited to, attention problems, behavioral issues, relational problems, trauma, and internalizing disorders. Types of treatment utilized at the clinic include, but are not limited to: Trauma-Focused Cognitive Behavioral Therapy, Child-Parent Psychotherapy, Play Therapy, Mindfulness-based Stress Reduction, Cognitive Behavioral Therapy, Psychodynamic Psychotherapy and Family Therapy. An intern maintains a caseload of approximately 8 therapy cases over the course of the year depending on the level of severity for each case assigned.

In addition to therapy cases, interns conduct psychological and psychoeducational evaluations which are generally referred from psychiatry residents working within the clinic. An intern is expected to complete a total of 8 comprehensive evaluations over the course of the training year. At this clinic, interns will become an integral member of a multidisciplinary team which includes psychiatrists, psychiatry residents, psychologists, psychology interns, social workers, and nurses. In addition to direct patient services, interns have the opportunity to participate in school consultations. Cases are provided to interns based on need and training goals. Interns receive direct supervision from a licensed psychologist and attend weekly multidisciplinary treatment team meetings.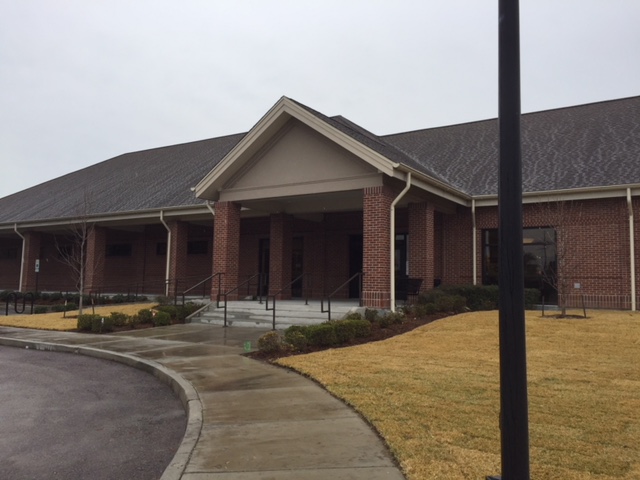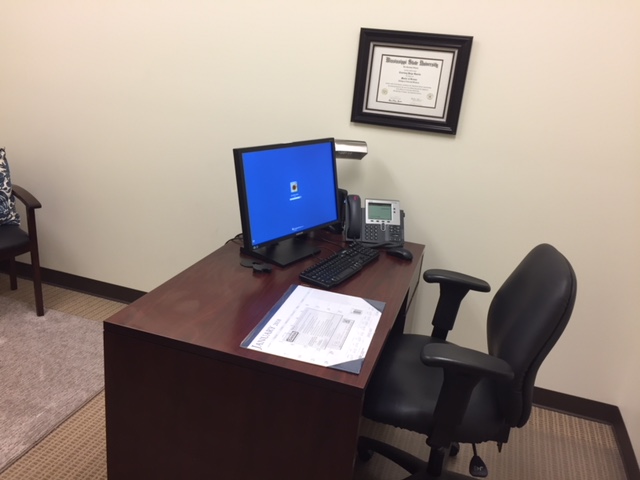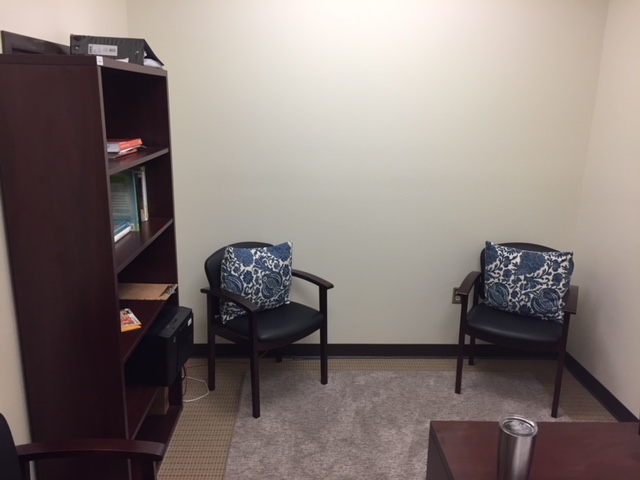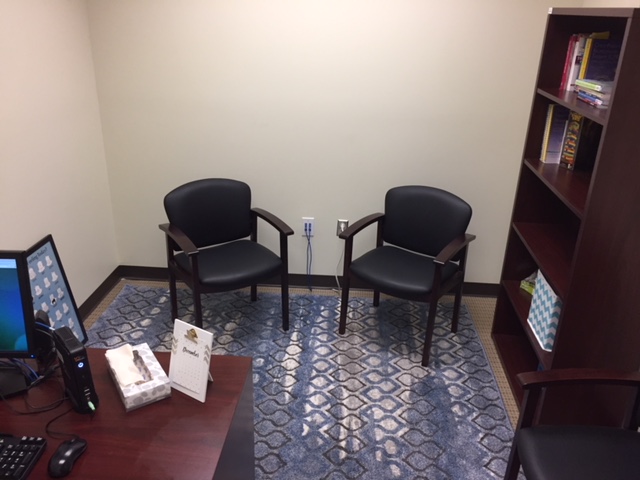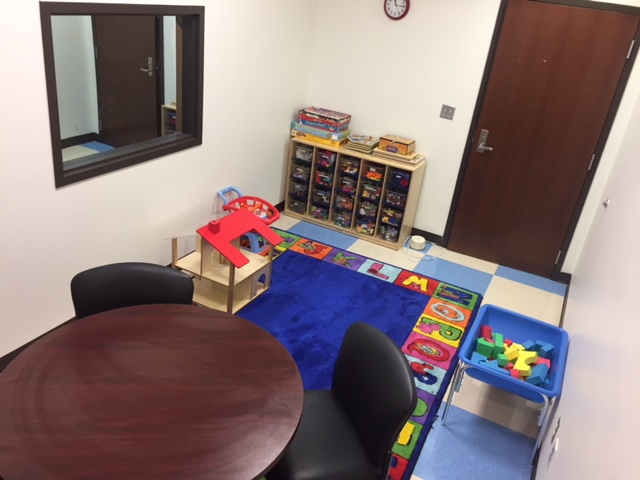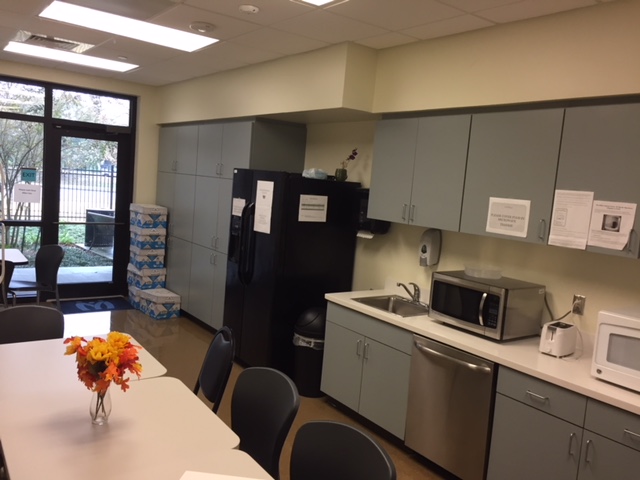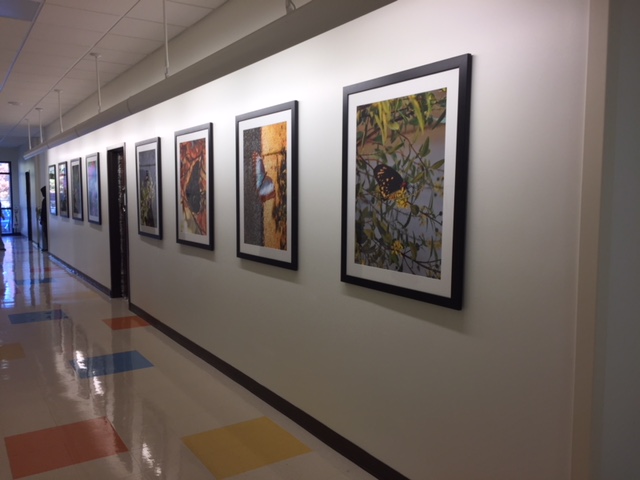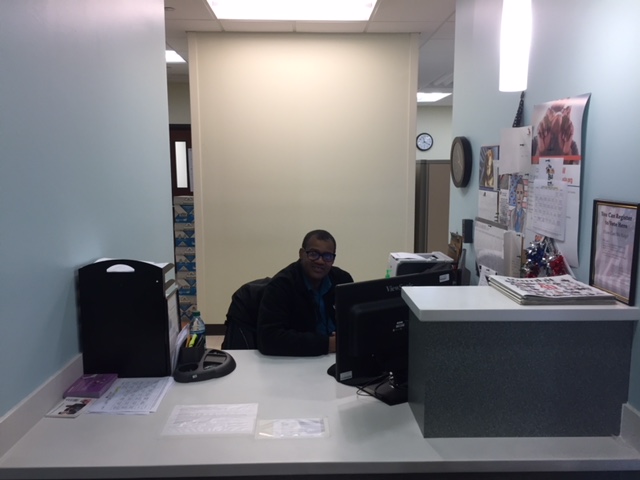 ---
ADULT INPATIENT EXPERIENCE
University Medical Center
LSUHSC Department of Psychiatry provides psychiatric services on two of the three adult inpatient psychiatric units which will have a capacity for 45 patients at University Medical Center (UMC). UMC has a Level 1 Trauma Center and provides services to all individuals with a strong emphasis on those who are uninsured or from low-income populations. Patients age 18 and older are admitted to the inpatient service through University Medical Center's Emergency Services. The current inpatient units consist of patients with a variety of mental health issues including mood disorders, psychotic disorders, anxiety disorders, substance use, and personality disorders. Programing for the three units includes group therapies provided by various disciplines including psychology, psychiatry, social work, recreational therapy, and nursing.

Adult and Child/Adult Track interns complete a twelve-month (8 hours/week) rotation on the psychiatric inpatient units. The psychology interns, psychiatry residents, medical students, and nursing students rotate through these units as part of their respective training programs. Adult and Child/Adult Track clinical psychology interns are integral members of the multidisciplinary treatment teams taking the role of consultant, diagnostician, and therapist as they provide consultation, group psychotherapy, individual psychotherapy, and psychological testing services for the units.
https://www.umcno.org/programs-services/behavioral-health-services/adult-inpatient-services/