Welcome Message from Program Director
LSU Colon and Rectal Fellowship
The Colon and Rectal Surgery Fellowship Program at LSUHSC-New Orleans is an exceptional training program offering a unique clinical environment that provides a challenging surgical education program to prepares our graduates for their future. Our fellows have the opportunity to participate in every facet of the care of patients with a wide range of colon and rectal pathology.  This prepares them for a successful future in any facet of colon and rectal surgical practice that they will encounter after graduation.
 
Our program is based primarily at the University Medical Center in New Orleans, Louisiana.   This new, state of the art facility provides a tremendous clinical experience with active teaching and the newest technologies available.  UMCNO is a safety net hospital and this allows the clinicians to see pathology and volumes that are unparalleled in a colorectal surgical training program.  The Section of colon and rectal surgery is composed of outstanding faculty who are leaders in the field both nationally and regionally who are also dedicated to teaching excellence. The fellow works closely with these faculty yet is expected to function at the level of a junior staff surgeon commensurate with their surgical experience. 
Here at the LSUHSC colorectal surgery program, we focus on the patient, for they are why we do what we do.  Our aim is to provide the best, timely care to the sickest patients with the fewest means.  We demand continuous professional and personal growth yet are able to accomplish this in a friendly supportive environment.  Graduating general surgery residents choose our program because they want to be challenged.  This program is for those who seek an unparalleled clinical experience, occurring in a nurturing environment. This fellowship instills all the behaviors and skills necessary for becoming a successful colon and rectal surgeon.
The city of New Orleans is a wonderful and unique place to train and live. Our philosophy is Laissez le bons temps rouler. Apply and come for a visit.  We are confident you will recognize a true gem in the bayou.
LSU Faculty: Section of CRS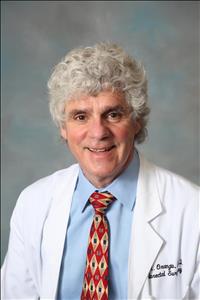 Guy R Orangio MD, FACS,FASCRS
Professor of Clinical Surgery
Past-President American Society of Colon and Rectal Surgeons
Section Chief of Colon and Rectal Surgery
Program Director of Colon and Rectal Surgery Fellowship
LSU Health Science Center