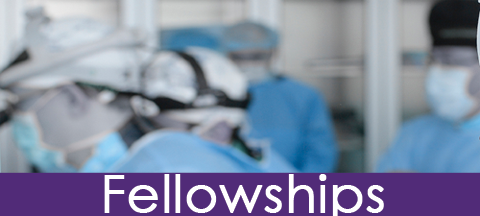 TRAUMA/ SURGICAL CRITICAL CARE
This is a one year, ACGME approved, Fellowship in Surgical Critical Care, with an optional second year concentrating on Trauma Surgery. The Critical Care portion of the Fellowship is centered upon nine months at University Hospital (formerly Charity Hospital), the regional Level I Trauma Center serving southern Louisiana. The 20-bed Trauma/Surgery ICU provides a large experience in the Critical Care of Trauma and General Surgery. This experience is rounded out with two month-long electives available in Cardio-thoracic ICU, Burn Surgery/ICU, Pediatric ICU, and Medical ICU/Anesthesia.  The fellowship also offers a strong experience in operative Trauma Surgery, with the fellows being on call every fifth night at the Trauma Center, which sees approximately 50% penetrating trauma.  The teaching faculty consists of six Critical Care- boarded surgical intensivists, with varied backgrounds. There are two positions a year available. The optional second year in trauma is flexible with opportunities for operative experience, gaining a Master's degree in Public Health, basic science and clinical research, and an education in Trauma systems formation and management. Applicants completing a General Surgery residency are preferred, but those applying during their third year of surgery training will be considered.
Inquiries regarding a Fellowship in Trauma/Critical Care should be addressed to:
John Hunt, MD, MPH
Program Director, Trauma/Critical Care
Phizer /Hank McCrorie Endowed Professor of Trauma Surgery and Anesthesia
LSU School of Medicine
1542 Tulane Avenue, Rm 740
New Orleans, LA 70112
jhunt2@lsuhsc.edu

Traci Smith, PhD
Critical Care Fellowship Coordinator
LSU School of Medicine
1542 Tulane Avenue, Rm 733A
New Orleans, LA 70112
tsmi35@lsuhsc.edu 
VASCULAR SURGERY
Dr. Malachi Sheahan is the Program Director for the vascular surgery program. Each year, one individual is trained in the subspecialty of vascular surgery following the completion of 5 years of general surgery training. Applications are accepted from October through January each year. Applications are reviewed and individuals will be notified by mail if they are approved for an interview. Interviews are conducted in March of each year. Applicants to the program must participate in the National Residency Matching Program.
Adequate operative and management experience is obtained primarily through the vascular services at the West Jefferson Medical Center and Our Lady of the Lake Regional Medical Center, as well as ample opportunities to work with attendings at other affiliated and private hospitals in the New Orleans and Baton Rouge areas. The exposure to a wide variety and volume in vascular reconstruction (aortic, peripheral, renomesenteric, carotid-vertebral, venous valve reconstruction, and venous bypass) has distinguished the LSU Vascular Surgery program from other training programs. Proficiency in diagnostic and therapeutic radiology procedures and noninvasive laboratory methods are an important component of the LSU program.
Inquiries regarding a Fellowship in Vascular Surgery should be addressed to:
Malachi G. Sheahan, MD
Program Director, Vascular Surgery
1542 Tulane Ave, Rm 733
New Orleans, LA 70112
msheah@lsuhsc.edu
Colon and Rectal Surgery Fellowship- ACGME Accredited
Number of Residents (per year): 1
Number of Faculty (ABCRS Certified): 4
Eligibility: Board eligible/board certified general surgeon
Case Mix/Number of Cases: LSU-UMCNO training program encompasses the entire spectrum of benign and malignant disease of the small bowel, colon, rectum, and anus. A single trainee will be able to achieve and exceed all required defined categories. Fellows are expected to complete between 650-750 total cases: including 200-250 abdominal procedures (40% minimally invasive); 200-250 anorectal procedures; > 250 colonoscopy (diagnostic and therapeutic).
Strengths of Program: With a high ratio of faculty to colorectal surgery fellow, the fellow is offered close one-on-one attention. The University Medical Center New Orleans (UMCNO) which opened August of 2015, it is a state of the art academic medical center and Level I trauma center, boasting 440 beds. UMCNO has two Robotic Platforms; the new Senhance Surgery TransEnterix Robotic System and a Dual Console Da Vinci Robot (Si) System ideal for teaching robotic colorectal surgery. All operating rooms have 60-inch LED wall mounted video monitors and boom mounted mobile LED monitors for all minimally invasive platforms (including standard laparoscopic) for colon and rectal resections. LSU-UMCNO also cares for a high-risk patient population, which offers a high level of complex disease management, including treating a high percentage of locally advanced and late-stage colorectal malignancies. LSU-UMCNO Colorectal Surgery partners include the LSU Gastroenterology Inflammatory Bowel Disease Clinic, which affords us a high volume of complex patients with Crohn's Disease and Ulcerative Colitis. In addition, LSU-UMCNO serves a large stable HIV/AIDS population, offering management of advanced diseases of the anus (high incidence of anal canal cancers) and rectum in immunosuppressed patients.
Clinic and/or Office Experience: : University Medical Center Colorectal Clinic and LSU Healthcare Network Colorectal Clinics have two half days/week each, with the full spectrum of patients with anorectal disease and the experience includes anoscopy, proctoscopy, and THD digital high resolution anoscopy (HRA) system.
Interaction with General Surgery Residents: The LSU General Surgery Residency graduates 10 Chief residents per year covering 3 cites in Louisiana (New Orleans, Lafayette and Baton Rouge). The relationship of the GS and CRS program is collegial and interactive. The CRS service includes general surgery junior and mid-level residents on service, usually a PGY-1 or -2 one PGY-3. The CRS service also has (3) third year medical students and fourth year acting interns. The fellow will oversee the CRS service, with attending supervision but with ample opportunity for supervised independent clinical and didactic teaching, as he/she progress through the fellowship. 
Conferences: Weekly didactics based on the ASCRS Textbook of Colon and Rectal Surgery 3rd edition, Morbidity & Mortally Conference and Multidisciplinary Tumor Board. Monthly Colorectal Journal Club and Multidisciplinary Inflammatory Bowel Disease Conference. A bimonthly Hepatobiliary Multidisciplinary Conference, which CRS attends when we present patients with colorectal metastatic disease.
Anorectal Physiology: Anal manometry, endorectal ultrasound, MRI defecography
Outside Rotations: N/A
Research Year: Not currently offered. One half-day per week of dedicated research time
Requirement for Paper: The fellow is expected to develop a project of his/her own design during the fellowship that will result in a publication or a presentation at a national (ASCRS Annual Scientific Meeting) and/or a regional scientific meeting
Contact:
Guy Orangio, MD
Program Director, Colon & Rectal Surgery
1542 Tulane Ave, 7th Floor
New Orleans, LA 70112
gorang@lsuhsc.edu