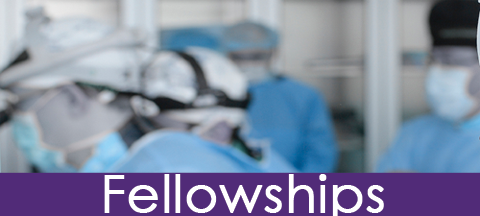 TRAUMA/ SURGICAL CRITICAL CARE
This is a one year, ACGME approved, Fellowship in Surgical Critical Care, with an optional second year concentrating on Trauma Surgery. The Critical Care portion of the Fellowship is centered upon nine months at University Hospital (formerly Charity Hospital), the regional Level I Trauma Center serving southern Louisiana. The 20-bed Trauma/Surgery ICU provides a large experience in the Critical Care of Trauma and General Surgery. This experience is rounded out with two month-long electives available in Cardio-thoracic ICU, Burn Surgery/ICU, Pediatric ICU, and Medical ICU/Anesthesia.  The fellowship also offers a strong experience in operative Trauma Surgery, with the fellows being on call every fifth night at the Trauma Center, which sees approximately 50% penetrating trauma.  The teaching faculty consists of six Critical Care- boarded surgical intensivists, with varied backgrounds. There are two positions a year available. The optional second year in trauma is flexible with opportunities for operative experience, gaining a Master's degree in Public Health, basic science and clinical research, and an education in Trauma systems formation and management. Applicants completing a General Surgery residency are preferred, but those applying during their third year of surgery training will be considered.
Inquiries regarding a Fellowship in Trauma/Critical Care should be addressed to:
John Hunt, MD, MPH
Program Director, Trauma/Critical Care
Phizer /Hank McCrorie Endowed Professor of Trauma Surgery and Anesthesia
LSU School of Medicine
1542 Tulane Avenue, Rm 740
New Orleans, LA 70112
jhunt2@lsuhsc.edu
VASCULAR SURGERY
Dr. Malachi Sheahan is the Program Director for the vascular surgery program. Each year, one individual is trained in the subspecialty of vascular surgery following the completion of 5 years of general surgery training. Applications are accepted from October through January each year. Applications are reviewed and individuals will be notified by mail if they are approved for an interview. Interviews are conducted in March of each year. Applicants to the program must participate in the National Residency Matching Program.
Adequate operative and management experience is obtained primarily through the vascular services at the West Jefferson Medical Center and Our Lady of the Lake Regional Medical Center, as well as ample opportunities to work with attendings at other affiliated and private hospitals in the New Orleans and Baton Rouge areas. The exposure to a wide variety and volume in vascular reconstruction (aortic, peripheral, renomesenteric, carotid-vertebral, venous valve reconstruction, and venous bypass) has distinguished the LSU Vascular Surgery program from other training programs. Proficiency in diagnostic and therapeutic radiology procedures and noninvasive laboratory methods are an important component of the LSU program.
Inquiries regarding a Fellowship in Vascular Surgery should be addressed to:
Malachi G. Sheahan, MD
Program Director, Vascular Surgery
1542 Tulane Ave, Rm 733
New Orleans, LA 70112
msheah@lsuhsc.edu