Mindfulness and Stress Resources
Books and Articles
Mindfulness Training through the LSUHSC Wellness Center follows the model set forth by Dr. Harriet Myers, who offered mindfulness training workshops to LSUHSC in 2017. All are welcome to attend as we learn and practice mindfulness techniques for wellness and to help reduce stress, and to learn to think and act with more informed awareness during our daily lives. Click here for a complete class schedule.
Guided Mindfulness Exercises
Free mindfulness meditation that you can practice on your own provided by UCLA Mindful Awareness Research Center.
Mindfulness Meditations Audio by Dr. Roberto P. Benzo, MD
Mindfulness Meditation Audio through the Mayo Clinic
National Academy of Medicine
Clinicians of all kinds, including doctors, nurses, pharmacists, dentists, medical trainees, and others are experiencing alarming rates of burnout. This poses a significant threat to the sustainability of our health system and the safety of our patients. Solutions to systematically combat burnout are needed and they are needed now. To learn more about physician and other clinician burnout, visit the Clinician Well-being Knowledge Hub at the National Academy of Medicine's website.  
AMA STEPS Forward
The AMA STEPS Forward™ practice improvement strategies empower teams like yours to identify and attain appropriate goals and tactics well matched to your practice's specific needs and environment.  As part of the AMA Ed Hub, the STEPS Forward™ transformation series offers a collection of engaging and interactive educational modules, developed by physicians to help address common practice challenges. Each module addresses a specific challenge by offering real-world solutions, practical steps to implementation, case studies, and downloadable tools and resources. Physicians and their practice staff can use these modules to help improve practice efficiency and ultimately enhance patient care, physician satisfaction and practice sustainability. Modules also offer CME credit, so physicians can earn while they learn.  AMA's Practice Improvement Strategies includes information on Professional well-being.  For additional information click here. 
Post Traumatic Stress Disorders Checklist
The Post Traumatic Stress Disorders Checklist (PCL) is particularly useful for self-assessment. The two-page PCL should take five minutes or less to complete. This test will not diagnose PTSD, it can help you determine the nature and extent of your symptoms and whether you should consider seeking advice from your doctor or a mental health care professional.  Click here to access the Post Traumatic Stress Disorder Checklist. 
Work/Life Balance
Achieving work/life balance means having equilibrium among all the priorities in your life – this state of balance is different for every person. But, as difficult as work/life balance is to define, most of us know when we're out of balance. To find out more about your own personal balance click here.

Mindfulness Quiz 
The practice of mindfulness has been linked to happiness, health, and psychological well-being, but many of us may not know exactly what it is.  Take this mindfulness quiz to learn more.
Helpful Links        

Articles for efficacy of wellness initiatives
The Business Case for Investing in Physician Well-being
To address burnout's underlying causes, look to team-based care    
Special Report: Fighting a rise in suicide: Many professional fields see suicide rates above the national average
Preventing Burnout: Lessons Learned from the Story of Noah's Ark
Jay Kaplen, MD, FACEP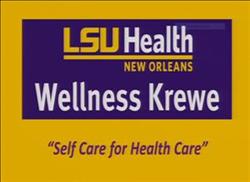 Healthy Sleep
Mohammad H. Cheema, MD, DAASM, FAAFP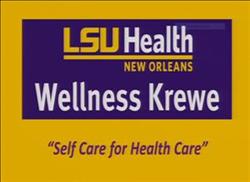 Rx Mindfulness: Evidence and Myths