---
Current news
LIFT2 Grant Award
The Board of Supervisors of Louisiana State University and Agricultural and Mechanical College has established the "Leveraging Innovation for Technology Transfer" (LIFT2) Grant program to support the furtherance of innovation and commercialization through proof-of-concept research.
On May 3, 2017 Dr. Desai and her lab received a $50,000 LIFT2 award to continue their current research. This grant was awarded to help fund her research project titled: "ISGylation: a potential diagnostic/prognostic biomarker for neurodegenerative diseases." Congratulations to Dr. Desai and her lab on this accomplishment!
---

Biz The Magazine - May 2017
Dr. Sunyoung Kim and her startup company, Chosen Diagnostics, were featured on the cover of the May 2017 issue of Biz New Orleans The Magazine. In the article, Dr. Kim reflects on what it takes to build a healthcare startup and why Louisiana is the right place for it to take shape.
In November, Chosen Diagnostics won the $25,000 grand prize at the 2016 BioChallenge Startup Competition, an annual event organized by the New Orleans BioInnovation Center to identify and support local life sciences startups. She is the first woman to win the award.
On the heels of that success, the company took top honors in the 2017 JEDCO Challenge, held this past March during New Orleans Entrepreneur Week. The win included a $60,000 prize package. Judging panels weren't the only ones who recognized the company's merit — in both competitions, Chosen Diagnostics won the "crowd favorite" prizes as well.
---
NPR Out to Lunch
Dr. Sunyoung Kim was a featured guest on NPR's "Out to Lunch" program on March 2, 2017. During the interview, Dr. Kim discussed a new test her lab is working on that will help diagnose Necrotizing Entercolitis (NEC) in newborn babies. NEC is a condition primarily seen in premature infants and is the second most common cause of morbidity for the vulnerable population. Current tests are only about 40% accurate and only work after clinical symptoms develop. An NEC diagnosis can easily overwhelm parents who may already be having a hard time with the unexpected early arrival of their child. Developing a test that allows for detection of NEC before symptoms develop is a huge leap forward for Neonatologists. Early diagnosis and intervention will improve outcomes for the affected infants.
You can listen to Dr. Kim's interview in full by clicking on the following link:
---
Most Cited Journal Article: Molecular Cancer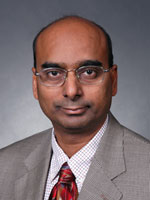 Congratulations to Dr. Alahari and his lab team on publishing the most cited article of 2016 from the open access journal, Molecular Cancer. This is a great honor for Dr. Alahari, as Molecular Cancer is one of the most prestigious scientific journals, with a 5.9 impact rating.
A link to the article can be found here:
Regulation of Epithelial-Mesenchymal Transition Through Epigenetic and Post Translational Modification
Silvia Juliana Serrano-Gomez, Mazvita Maziveyi, and Suresh Alahari
---
Prestigious NSF I-Corps Award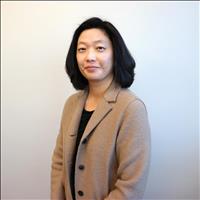 Congratulation Dr. Sunyoung Kim on this great news: https://www.eurekalert.org/pub_releases/2016-12/lsuh-tfe120116.php
NSF awarded LSU Health New Orleans a $50,000 grant so the LSU Health New Orleans reasearchers led by Dr. Kim can participate in the national NS Innoviation Corps (ICorps) Program in January 2017.
---