Thank you for your interest in our Pediatric Emergency Medicine Fellowship Program!
As of September 26, 2023, we are now accepting applicaitons through ERAS!
Our program offers an accredited three-year training program with positions available to 2 fellows per year.
The Pediatric Emergency Medicine (PEM) Fellowship at Louisiana State University Health Sciences Center and Children's Hospital New Orleans is dedicated to providing outstanding training to the next generation of pediatric emergency medicine physicians. We are the first and only PEM fellowship in the state of Louisiana. Our mission is to provide fellows with the experiences, education, support, and mentorship that prepare them to reach their goals and excel as clinicians, educators and researchers in the field of Pediatric Emergency Medicine.
Our faculty are committed to providing an outstanding educational experience that focuses on the development of clinical expertise and research skills. In addition to providing a comprehensive inpatient and outpatient training experience, fellows will have the opportunity to participate in clinical research, quality improvement projects and a variety of other educational activities. Our fellowship is committed to creating a learning environment that fosters professional growth and development in a supportive and collegial atmosphere.
Fellows will gain experience in the evaluation and management of common pediatric emergency conditions, including trauma, shock, respiratory distress, and infection, as well as the management of complex medical and surgical emergencies. They will also be exposed to a wide array of other pediatric-related topics such as child abuse and neglect, mental and behavioral health, child advocacy, and public health. This fellowship will provide fellows with the opportunity to gain valuable hands-on experience in a world-class children's hospital and provide them with the knowledge and skills to become leaders in the field of pediatric emergency medicine.
Patrick Ryan, MD
Program Director
(504) 894-5113
patrick.ryan4@lcmchealth.org
Julia Schweizer, MD
Associate Program Director
(504) 894-5113
julia.schweizer@lcmchealth.org
Georgia Clark
Program Coordinator
(504) 896-2723
gclar3@lsuhsc.edu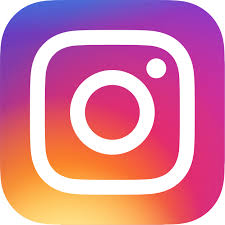 Follow @lsupemfellowship to learn a little more about us!