Training Sites
University Medical Center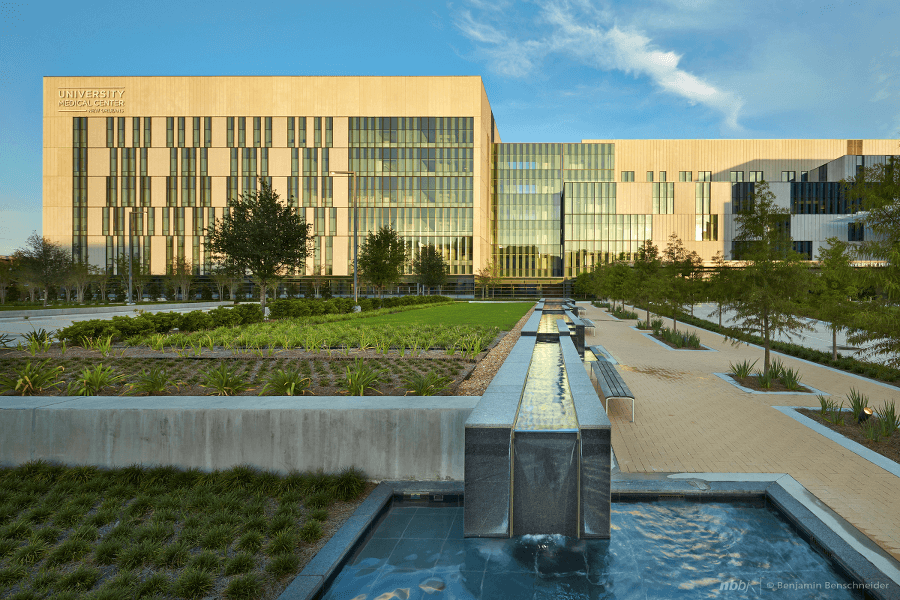 - Opened in 2015, Louisiana's largest training center which also contains the region's only Level 1 Trauma Center.
- Inpatient acute psychiatric units: 15 beds for acute psychosis, 7 beds for mood disorder, 15 beds for dual diagnosis treated by LSU teams
- Most racially inclusive hospital in Louisiana according to the 2021 Lown Institute Hospital Index.
- 26 bed psychiatric ER
- ECT training
- Psychiatry clinics opportunities within Trauma Recovery Clinic, Addiction Clinic, OB-GYN Clinic, Intensive Outpatient Program
- Medicine rotations: wards, subspecialties (GI, Heme-Onc, Infectious Diseases), neurology, emergency
Ochsner Medical Center
- 767 acute bed hospital
- Intensive Outpatient Programs: Behavioral Medicine Unit and Addiction Behavior Unit
- Consult services for inpatient: consult-liaison and addiction services as well as ER call
- ECT training
- Opportunity to rotate with outpatient clinics including geriatric psychiatry clinic
Children's Hospital New Orleans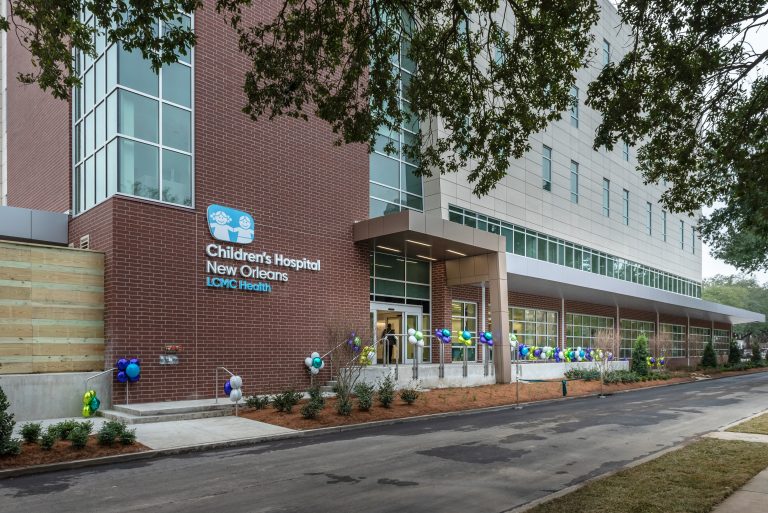 - The Behavioral Health Center is a inpatient acute pediatric psychiatric unit with 51 beds for ages 7-17 with art, music, and group therapies available
- Time spent with Autism Center Clinic as well as Consult-Liaison on the medical inpatient services
- Virtual tour of the Behavioral Health Center
Clinics
Behavioral Sciences Center: LSU Healthcare Network clinic located across from UMC. Patient pathologies include mood, addiction, ADHD, and psychosis. Psychopharmacology and psychiatry provided by faculty, mentors, and residents. This is the primary site for longitudinal psychiatric experience.
Ochsner: provides outpatient psychiatric care to patients in New Orleans area. Majority of patients have private insurance.
NOLA Detox: inpatient and outpatient behavioral healthcare provider with emphasis on addiction treatment.
UMCNO Clinics: psychiatry residents see patients within specialty clinics such as Trauma Surgery, OB/Women's Health, Addiction Psychiatry, and an intensive Outpatient Program.
Metropolitan Human Services District: a regional entity serving people with mental health disorders, addictive disorders, and intellectual/developmental disabilities in Orleans, St. Bernard and Plaquemines parish. In addition to medication management, referrals, therapy and crisis intervention, the clinics also offer support services for housing, employment training, etc.
Access Health/InclusivCare: has 22 clinics and school-based health services throughout southeast Louisiana. The community health centers are located in areas where it is difficult to access care. Accepts commercial insurance, medicaid, medicare and uninsured.
NOELA Community Center: community health center offering mental health services to New Orleans East and surrounding areas. Serving mostly Vietnamese and Spanish speaking communities.