The Louisiana State University Health Sciences Center-New Orleans (LSUHSC) Alcohol & Drug Abuse Center of Excellence (ADACE) hosts postdoctoral fellows conducting alcohol & drug research in the United States to speak about their work and interact with the ADACE community in New Orleans.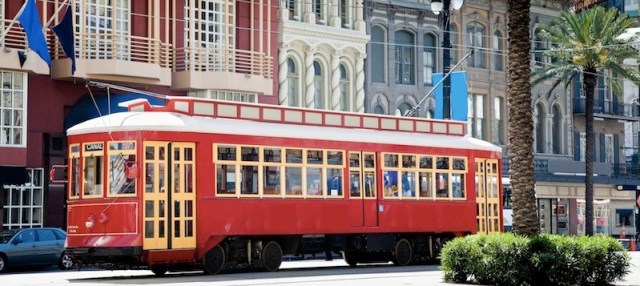 Welcome! The ADACE Postdoctoral Seminar series is a postdoc-led initiative implemented in Spring 2020 designed to provide selected senior postdocs across the U.S. the opportunity to showcase their work and network with the community of alcohol and drug abuse researchers at LSUHSC. Selected speakers will visit the LSUHSC campus, meet with ADACE faculty and postdocs and present a research seminar. This is an excellent opportunity for postdoctoral fellows seeking faculty positions in the near future to practice interview skills, showcase their research, and network with colleagues. Visits will occur either virtually or in-person given the ongoing and changing Covid-19 situation.
Eligibility

Must be a current postdoctoral fellow with approximately 2 years of relevant experience
Research area must be related to alcohol and/or drug abuse

How to Apply

We are currently accepting applications for the Spring 2024 ADACE Postdoc Seminars.

To apply, please send the following documents in a single PDF document to ADACEpostdocsem@lsuhsc.edu:

Cover letter (single page) addressed to the selection committee detailing interest in the program, career goals and how presenting at ADACE Postdoc Seminars will help in advancing your career goals, and any other information that you wish to be considered
Research statement (single page) detailing your current research and future directions with an emphasis on work to be included in your presentation
Diversity, equity, and inclusion (DEI) statement (single page) detailing your outreach, service, advocacy, and efforts related to DEI and your vision for addressing DEI in the future
Current curriculum vitae with at least the following sections (exact wording not required):

Education
Professional positions
Publications
Abstracts (denote oral presentation of abstracts)
Invited talks or seminars
Grants/funding (including pending and/or not funded applications)
​Teaching experience (please detail your roles and responsibilities; number of lectures or contact hours, etc)
Service and outreach

Selection Criteria

Applications received from eligible candidates will be evaluated based on the following criteria:

Quality of research statement and fit for the program
Productivity (publications, funding, presentations)
Teaching and mentoring experience
Commitment to DEI

Application Deadlines

Spring 2024

Applications for the Fall 2023 ADACE Postdoc Seminars will be accepted until December 22, 2023. Selection emails will be sent end of May.

Upcoming Events

Applications for the Fall 2024 ADACE Postdoc Seminars will be announced in Spring 2024.
ADACE Postdoctoral Seminar Series Committee Members & Advisors
Postdoctoral Selection Committee
Sydney Vita, PhD (Chair)
Aline Zaparte, PhD
Lisa Wilson, PhD
Keishla Rodriguez-Graciani, PhD
Faculty Advisors
Patricia Molina, MD, PhD, ADACE Director
Nicholas Gilpin, PhD, ADACE Associate Director
Past Postdoctoral Presenters
Fall 2023
Bryan Mackowiak, PhD
Postdoctoral Fellow


Laboratory of Liver Diseases




National Institute of Alcohol Abuse and Alcoholism

Peripheral Ethanol Metabolism Regulates Drinking Behavior and Organ Injury
Harold Haun, PhD
Postdoctoral Researcher
University of North Carolina
Septohypothalamic Nociceptin/Orphanin-Fq System Modulates Binge-Like Alcohol Consumption
Jessica Higginbotham, PhD
Postdoctoral Research Fellow
Washington University School of Medicine
Estradiol Protects Against Pain-Facilitated Fentanly Use Via Suppression of Opioid-Evoked Dopamine Activity
Spring 2023
Kathryn Biernacki, PhD
Research Fellow
National Institutes of Health
Measuring and Correcting Decision-Making Dysfunction in Opioid Use Disorder

Matthew Pomrenze, PhD
Postdoctoral Fellow
Stanford University

Modulation of 5-HT Release by Dynorphin Mediates Social Deficits During Opioid Withdrawal
Fall 2022
Aqilah McCane, PhD
Postdoctoral Fellow
Oregon Health and Science University
Adolescent Alcohol Exposure Impairs Response Inhibition and Alters Cortico-Striatal Dynamics
Dicle Yalcin, PhD
Postdoctoral Research Fellow
Department of Interdisciplinary Oncology
LSU Health Sciences New Orleans
Using Applied Machine Learning on High Resolution Antibody Epitope Profiles in Viral-Associated Cancers
Laura Ornelas, PhD
Postdoctoral Research Associate
University of North Carolina, Chapel Hill
Stress Reactivity and Alcohol Drinking: Corticolimbic Activation and the Role of Endocannabinoids in Stress Reactive Behaviors
Spring 2022
Janos Paloczi, PhD
Postdoctoral Research Fellow
NIAAA/NIH
Cardiovascular Effects of Binge Alcohol Drinking: Role of the Endocannabinoid CB1 Receptor Signaling
Nicholas Timme, PhD
Assistant Research Professor
IUPUI
Neural Firing Patterns Underlying Compulsive Alcohol Consumption in a Rodent Model of Genetic Risk for Alcohol Use Disorder
Joyonna Gamble-George, PhD
Postdoctoral Research Fellow
New York University
From Mice to Humans: Behavioral Mechanisms of Substance Use and Misuse
Fall 2021
Lillian Brady, PhD
Postdoctoral Fellow
Vanderbilt University
Sex Differences in Cholinergic Regulation of Dopamine Release through Nicotinic Receptors mediate Sexually Dimorphic Behavior
Meghan Flanigan, PhD
Postdoctoral Fellow
University of North Carolina School of Medicine
Sex-Specific Regulation of Binge Drinking-Induced Negative Emotional Stress States by Serotonin 5HT2c Receptors
Barbara Juarez, PhD
Postdoctoral Fellow
University of Washington School of Medicine
Resolving the Complexity of Dopamine-Mediated Behaviors & Activity States
Xiaoqin Wu, PhD
Postdoctoral Fellow
Cleveland Clinic
Roles of MLKL in Fatty Liver Disease
Spring 2021
Erica Grodin, PhD
Postdoctoral Fellow, Addictions Lab
UCLA
Integrating functional Magnetic Resonance Imagine (fMRI) in Clinical Pharmacology for the Treatment of Alcohol Use Disorder
Daniel Castro, PhD
Postdoctoral Fellow, Anesthesiology & Pain Medicine Pharmacology
University of Washington
Next-Generation Approaches for Investigating Neuropeptidergic Circuits in Reward and Motivation
Samuel Centanni, PhD
Postdoctoral Fellow, Molecular Physiology & Biophysics
Vanderbilt University
Delineation of an Insula-BNST Circuit Engaged by Stress and Alcohol Abstinence
Fall 2020

Max Joffe, PhD
Postdoctoral Research Fellow
Warren Center for Neuroscience Drug Discovery
Vanderbilt University School of Medicine

Metabotropic Glutamate Receptor Plasticity Underlies Prefrontal Cortex Adaptations Following Binge Drinking and Acute Stress

Lara Hwa, PhD
Postdoctoral Research Associate
University of North Carolina School of Medicine

Excessive Alcohol Drinking and Stress Interactions: Neuropeptide Modulation in the Extended Amygdala

Yohaan Fernandes, PhD
Postdoctoral Research Fellow
Department of Molecular Biosciences
Waggoner Center for Alcohol & Addiction Research
University of Texas at Austin

Diving Into Gene-Environment Interactions and Social Behavior in a Zebrafish Model of Fetal Alcohol Spectrum Disorders

Rebecca Hofford, PhD
Postdoctoral Fellow
Department of Psychiatry
Icahn School of Medicine at Mount Sinai

The Gut Microbiome Influences Adolescent Opioid Reward and Alters the Epigenetic Landscape of the Prefrontal Cortex
Spring 2020

Gabor Egervari, MD, PhD
Postdoctoral Fellow
University of Pennsylvania, Perelman School of Medicine

Alcohol Metabolism Promotes Brain Histone Acetylation and Alcohol-Related Learning

Adam Kim, PhD
Postdoctoral Fellow
Cleveland Clinic

A Secondary Immune Surveillance Pathway in Human Peripheral Monocytes Activated by Co-regulated Gene Casettes