ANESTHESIOLOGY RESIDENCY
Congratulations to each of our senior residents who have secured amazing fellowships around the country:
     Jeremy Green, M.D. - Boston Children's Hospital (Harvard Medical School) - Pediatric Anesthesiology
     Ken Ehrhardt, M.D. - Beth Israel Deaconess Medical Center (Harvard Medical School) - Pain Medicine
     Mark Motejunas, M.D. - UCLA - Pain Medicine
     Julia Kendrick, M.D. - Medical University of South Carolina - Cardiothoracic Anesthesiology
     Patrick Emelife, M.D. - Stanford University - Regional Anesthesiology & Acute Pain Medicine
Congratulations to Ken Ehrhardt, M.D. and John Cefalu, M.D.!
John's abstracts titled, "An Analysis of Responses to Adenosine in the Pulmonary Vascular Bed of the Cat" and "Ghana Laryngeal Airway in Clinical Practice: A Prospective Observational Study" were accepted for presentation at the 2019 Annual Meeting of the American Society of Anesthesiologists in Orlando, FL.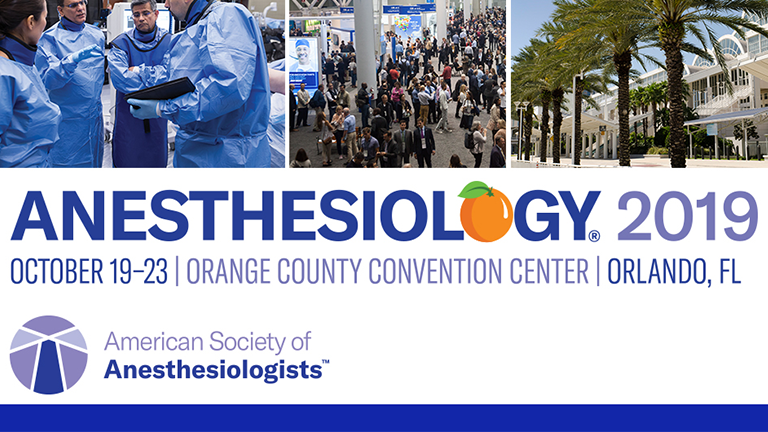 Ken and John's abstract titled, "Recent Technological Advancements in Regional Anesthesia" was accepted for presentation at the 18th Annual Pain Medicine Meeting (ASRA) in New Orleans, LA.

Congratulations to the Class of 2019!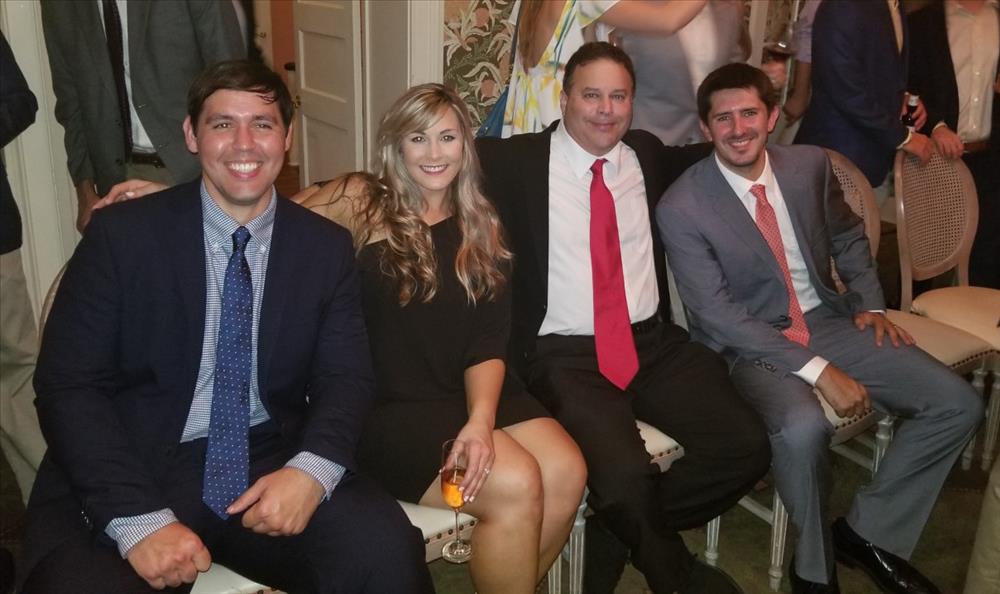 From Left to Right: Dr. Kline, Bethany Menard, Dr. Kaye, and Chris Harmon.
LSUHSC New Orleans – Department of Anesthesiology would like to let you know that we had an exceptional match this year. 
We are pleased to welcome our incoming residents: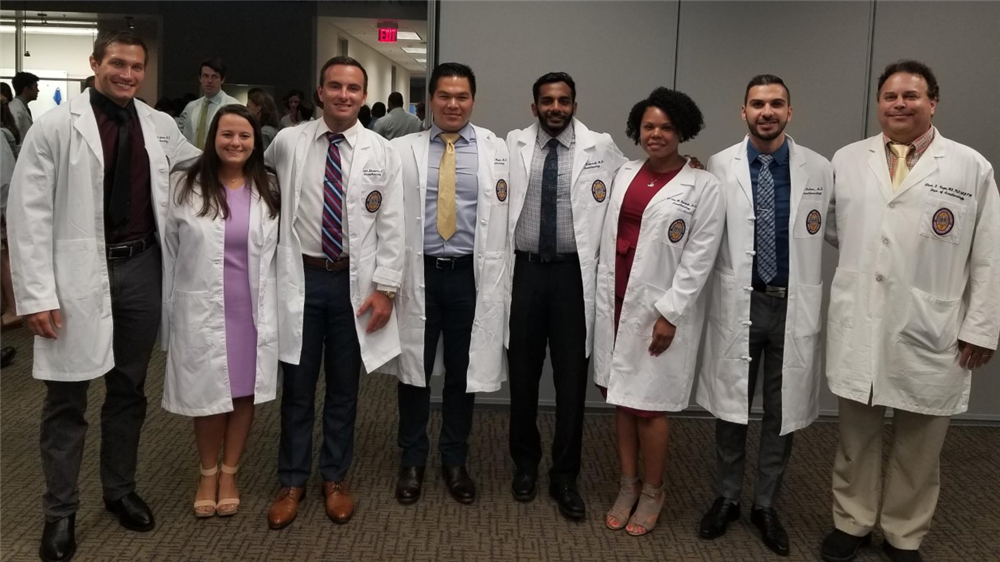 From Left to Right: Wesley Stowe, Meredith Shaw, Stuart Brown, Alex Pham, Gopal Kodumudi, Je'nae Bardell, Oren Cohen, and Dr. Kaye.

Our Program

The Louisiana State University Health Sciences Center (LSUHSC) at New Orleans, Department of Anesthesiology Residency Program is designed to prepare residents in the medical specialty of anesthesiology for practice in any setting, including advancement into subspecialty fellowship training. The ultimate goal of the program at LSUHSC is to develop residents into complete perioperative physicians and consultant anesthesiologists. We also aim to develop perioperative physicians with skills and experiences that can be utilized outside of the confines of the operating room in other areas of the medical complex and community.  Our program emphasizes the acquisition of technical and cognitive skills and the development of the individual as a professional with empathy for patients. The didactic and clinical curricula are designed in order to meet the above stated goals. Residents will be given the training and support needed to achieve the goal of certification by the American Board of Anesthesiology after successful completion of the residency program.
The department and the residency program have a clearly defined mission as well as goals and objectives that are designed to nurture efficiency, motivation, intellectual honesty, critical appraisal, accountability, self evaluation and a spirit of inquiry.
The Residency Training Program has a strong and well developed educational program that embraces formal lectures, key word concepts, advanced anesthesia conferences, surgical intensive care unit conferences, morbidity and mortality conferences, departmental grand rounds, Continuing Performance Improvement/Quality Improvement meetings, journal club, mock oral examinations, simulation training, and a visiting professor program.  In order to meet the clinical needs of the training, residents will rotate through University Medical Center New Orleans, Ochsner Medical Center-Kenner, Children's Hospital of New Orleans, and Our Lady of the Lake Regional Medical Center.
The LSUHSC Department of Anesthesiology has established itself within the Health Sciences Center as a progressive thinking, proactive group of physicians that seeks to promote awareness of the medical specialty of anesthesiology as an integral part of the education of medical students and residents.