Message from the Chairman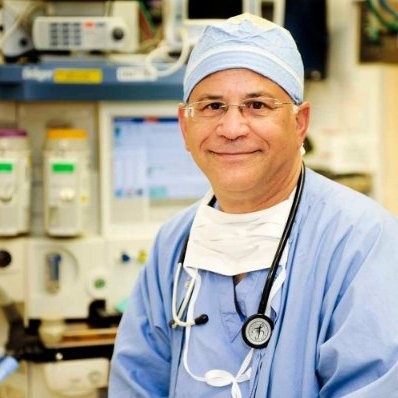 Welcome to the Department of Anesthesiology at Louisiana State University Health Sciences Center.
Our department proudly has its roots in Charity Hospital, which was established in 1736 as the oldest public hospital in North America. As one of the first training programs for anesthesiologists and nurse anesthetists in the United States the Department of Anesthesiology continues to thrive through the support of outstanding collaborative clinical care and education at the state-of-the art University Medical Center, an internationally-known trauma center that cares for a significant population of patients with complex medical problems. Other training locations include the New Orleans Veterans Administration Hospital and Children's Hospital of New Orleans. The goal of our residency program is to provide mentoring in addition to exceptional training that will enable our graduates to become consultants in anesthesia who are adaptable in the ever-changing medical environment. With subspecialty training in critical care, pain medicine and cardiac, pediatric, transplant, obstetric and regional anesthesia, our faculty members are able to provide a broad education to our residents that increases their competitiveness for fellowship programs and employment. Clinical research projects under the guidance of faculty that lead to publications are strongly encouraged and facilitate further strengthening our residents' experience and recognition in the field of anesthesia.
A variety of educational activities in LSU's Department of Anesthesia significantly augment the clinical training of our residents. Faculty members provide weekly comprehensive lectures based on their areas of interest and expertise that cover virtually all anesthesia topics. Grand Rounds, often delivered by nationally known experts in their field, morbidity and mortality conferences, and problem-based learning discussions are routine scheduled events. In addition, the LSUHSC has a well-equipped simulation center that enables hands-on training in technical skills such as regional blocks, fiberoptic intubations, and placement of central venous catheters.
Finally, New Orleans living offers a unique experience in a melting pot of cultures with unparalleled music, food, and annual festivals.
We welcome you to investigate our program, speak with our faculty and residents, and hopefully join us.
Richard M. Pino, MD, PhD, FCCM
Professor and Department Head
---
Programs
• Click here to find out more about our Anesthesiology Residency Program
• Click here to find out more about the Nurse Anesthesia Program

---
Donations
If you are Interested in donating to the Department of Anesthesiology, please contact Leslie Brunious at (504) 568-2314
or
Donate via The LSUHSC Foundation
---
---
Contact Us
Department of Anesthesiology
2021 Perdido St, Room 8225
New Orleans, LA 70112
Phone: (504) 568-2315
Fax: (504) 568-2317
---
Social Media