"Laissez les bon temps roulez!"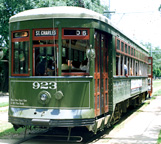 Situated on the Mississippi River 40 miles from the Gulf of Mexico, New Orleans is a unique city bursting with history, culture, and opportunity. Though Hurricanes Katrina and Rita dealt a devastating blow to the Gulf Coast region and its healthcare infrastructure in 2005, the city of New Orleans is on the rebound. Newly opened businesses continue to flourish and tremendous opportunity awaits those who participate in the recovery effort. Federal, state, and local officials are working together to build brand new healthcare facilities, ensuring the city's continued status as a regional magnet for medical treatment and research. In the interim, a number of local hospitals and clinics have re-opened to provide patient care and teaching services.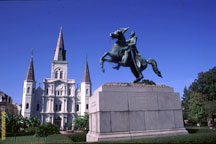 The city's natural beauty as well as its musical and architectural heritage have been marveled over for centuries. As a cultural destination, New Orleans is unparalleled. Our famous food, nightlife, and hospitality are internationally renowned. Events like Mardi Gras and Jazz Fest bring visitors from around the globe. Other cultural offerings include the Aquarium of the Americas, Audubon Zoological Gardens, New Orleans Philharmonic Orchestra, New Orleans Opera and the Essence Festival. The region is famous as a sportsman's paradise with limitless recreational opportunities. New Orleans also hosts the Saints and Pelicans professional sports teams.