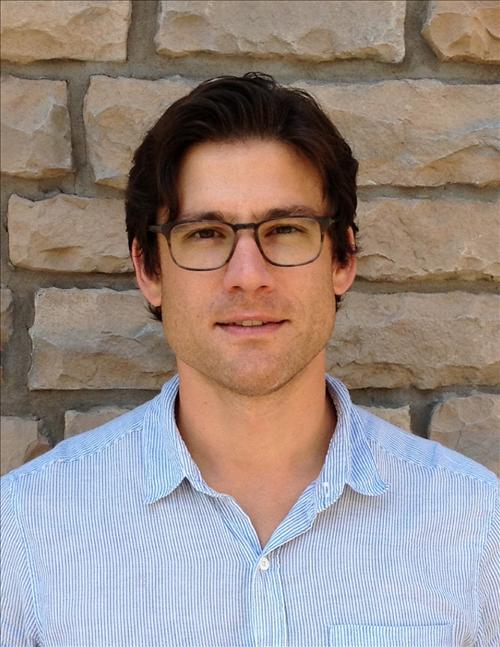 Associate Professor - Research
Department of Cell Biology and Anatomy & Neuroscience Center of Excellence
1901 Perdido Street. 6147
New Orleans LA 70112
Phone: (504) 568-2028
 
BSc Physics – 1999
University of Alberta, Edmonton, AB
MSc Physics – 2001
University of Alberta, Edmonton, AB
PhD Physics – 2007
University of Ottawa, Ottawa, ON

 
2013-present:  Assistant Professor,
Department of Cell Biology and Anatomy,
Neuroscience Center of Excellence,
LSUHSC,
New Orleans, LA

2010-2013: Postdoctoral Fellow,
Department of Otolaryngology,
University of Pittsburgh,
Pittsburgh, PA

2007-2010: Postdoctoral Fellow,
Department of Neurobiology,
University of Pittsburgh,
Pittsburgh, PA
The Middleton Lab research investigates the properties and function of neurons and synaptic connections in brain areas involved in sensory perception, stress response and pain modulation. These areas include neocortex, amygdala, periaqueductal gray (PAG) and lateral hypothalamus. Our goal is to characterize how neural circuits in these regions of interest function under normal physiological conditions and how their structure and function changes under conditions of external stressors, chronic substance exposure, chronic pain and/or traumatic brain injury. We use electrophysiological recording techniques and advanced computational analysis techniques to achieve this characterization. Additionally, we test the potential for existing and novel pharmacological therapeutics to protect and restore normal physiological function of neural circuits in these disease and neural insult states.
Medical Neuropsychology
Allied Health Neuroanatomy
Dental Physiology
Synaptic Organization of the Brain
Biostatistics
Computational Neuroscience
Clinical Skills Integration
Interprofessional Education

Elizabeth M Avegno, Chelsea R Kasten, William B Snyder III, Leslie K Kelley, Thomas D Lobell, Taylor J Templeton, Michael Constans, Tiffany A Wills, Jason W Middleton, Nicholas W Gilpin (2021) Alcohol dependence activates ventral tegmental area projections to central amygdala in male mice and rats. Addiction Biology https://doi.org/10.1111/adb.12990
Stielper ZF, Fucich EA, Middleton JW, Hillard CJ, Edwards S, Molina PE, Gilpin NW (2021) Traumatic brain injury and alcohol drinking after basolateral amygdala endocannabinoids in female rats. Journal of Neurotrauma 38:422-434
Weera MM, Shackett RS, Kramer HM, Middleton JW, Gilpin W (2021) Central Amygdala projections to lateral hypothalamus mediates avoidance behavior in rats. Journal of Neuroscience 41:61-72
Datta U, Kelley LK, Middleton JW, Gilpin NW (2020) Positive allosteric modulation of the cannabinoid type-1 receptor (CB1R) in periaqueductal gray (PAG) antagonizes anti-nociceptive and cellular effects of a mu-opioid receptor agonist in morphine-withdrawn rats. Psychopharmacology, 235:3729-3739.
Fucich EA, Stielper ZF, Cancienne HL, Edwards S, Gilpin NW, Molina PE, Middleton JW (2020) Endocannabinoid degradation inhibitors ameliorate neuronal and synaptic alterations following traumatic brain injury. Journal of Neurophysiology 123:707-717.
Avegno EM, Lobell TD, Itoga CA, Baynes BB, Whitaker AM, Weera MM, Edwards S, Middleton JW, Gilpin NW (2018) Central amygdala circuits mediate hyperalgesia in alcohol-dependent rats. Journal of Neuroscience, 38:7761-7773.
Mayeux J, Katz P, Edwards S, Middleton JW, Molina P (2017) Inhibition of endocannabinoid degradation improves outcomes from mild traumatic brain injury: a mechanistic role for synaptic hyperexcitability. Journal of Neurotrauma, 34:436-443.
Shoykhet M, Middleton JW (2016) Cardiac Arrest-Induced Global Brain Hypoxia-Ischemia during Development Affects Spontaneous Activity Organization in Rat Sensory and Motor Thalamocortical Circuits during Adulthood. Frontiers in Neural Circuits, e10:68.
Joshi A, Middleton JW, Anderson CT, Borges K, Suter BA, Shepherd GM, Tzounopoulos T (2015) Cell-specific activity-dependent fractionation of layer 2/3 ➝ 5B excitatory signaling in mouse auditory cortex. Journal of Neuroscience, 35:3112-23.
Middleton JW, Kiritani T, Pedersen C, Turner J, Shepherd GMG and Tzounopoulos T (2011) Mice with behavioral evidence of tinnitus exhibit dorsal cochlear nucleus hyperactivity due to decreased GABAergic inhibition. Proceedings of the National Academy of Science USA, 108: 7601-6.
Funding
NIH, NIAAA, R01 funding, Middleton (Co-I), Grant # R01AA025792, Project Title: Alcohol and Traumatic Brain Injury; Neuronal and Behavioral Consequences. May 2018 – March 2023.
This study examines the neurobiological basis for TBI effects on alcohol-related behavior and physiology.
(PIs: Patricia Molina, Nicholas Gilpin)
NIH, NIAAA, R01 funding, Middleton (Co-I), Grant #: R01AA023305, Project Title: Role of Neuropeptides in Stress-Induced Escalation of Alcohol Drinking. March 2017 – July 2020.
This study examines the role of peptide control over amygdala outputs in PTSD-like effects on alcohol drinking.
(PI: Nicholas Gilpin)