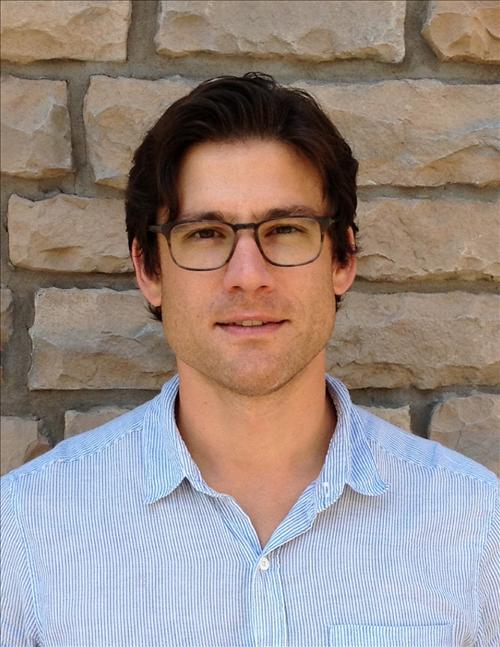 Assistant Professor of Cell Biology and Anatomy, and Neuroscience
1901 Perdido Street
New Orleans LA 70112

Phone: (504) 568-2028
Fax: (504) 568-4392

Email: jmidd3@lsuhsc.edu
Ph.D. Physics – 2007
University of Ottawa, Ottawa, ON

M.Sc. Physics – 2001
University of Alberta, Edmonton, AB

B.Sc. Physics – 1999
University of Alberta, Edmonton, AB
2013-present:  Assistant Professor,
Department of Cell Biology and Anatomy,
Neuroscience Center of Excellence,
LSUHSC,
New Orleans, LA

2010-2013: Postdoctoral Fellow,
Department of Otolaryngology,
University of Pittsburgh,
Pittsburgh, PA

2007-2010: Postdoctoral Fellow,
Department of Neurobiology,
University of Pittsburgh,
Pittsburgh, PA
The focus of the Middleton lab is to understand the basic function and structure of the auditory nervous system. The primary goal is to understand how networks of neurons process auditory information in normal and pathological states.

Circuitry:  We are interested in general principles of synaptic connectivity of neural circuits in the auditory system. Specifically, we want to know how the identity of specific neurons dictates the local circuit structure they are embedded in. Further, we want to understand how circuit structure may change in a plastic manner in response to sensory stimuli or behavioral state.

Neural Computation: We use computational network models to understand how cortical and subcortical circuitry enables the auditory system to efficiently process sensory information. We specifically examine how synaptic connections and neural wiring patterns mediate the flow sensory information across different stages in the auditory system. We will address this basic problem, as well as trying to understand how top-down connections (cortex-to-brainstem) in the auditory system modulate sensory processing capabilities of auditory centers.

Auditory Disorders: – We use a combination of electrophysiology, computational modeling and behavioral testing to understand how auditory disorders such as tinnitus and hearing loss lead to altered neural circuitry and how does this affect sensory processing states in the brain.
Middleton JW, Omar C, Doiron B, Simons DJ.
Neural correlation is stimulus modulated by feedforward inhibitory circuitry.
J Neurosci, 32:506-18 (2012)

Middleton JW, Kiritani T, Pedersen C, Turner JG, Shepherd GM, Tzounopoulos T.
Mice with behavioral evidence of tinnitus exhibit dorsal cochlear nucleus hyperactivity because of decreased GABAergic inhibition.
PNAS, 108:7601-6 (2011)

Middleton JW, Yu N, Longtin A, Maler L.
Routing the flow of sensory signals using plastic responses to bursts and isolated spikes: experiment and theory.
J Neurosci, 31:2461-73 (2011)

Middleton JW, Kinnischtzke A, Simons DJ.
Effects of thalamic high-frequency electrical stimulation on whisker-evoked cortical adaptation.
Exp Brain Res, 200:239-50 (2010)

Middleton JW, Longtin A, Benda J, Maler L.
Postsynaptic receptive field size and spike threshold determine encoding of high-frequency information via sensitivity to synchronous presynaptic activity.
J Neurophys, 101:1160-70 (2009)

Middleton JW, Longtin A, Benda J, Maler L.
The cellular basis for parallel neural transmission of a high-frequency stimulus and its low-frequency envelope.
PNAS, 103:14596-601 (2006)
Funding

"Microcircuit Architecture of Top-Down Cortical Modulation of Auditory Pathways"
Principal Investigator: Jason Middleton, Ph.D.
Agency: NIH-NIDCD (R03DC012585)
Period: 06/01/2012-05/31/2015