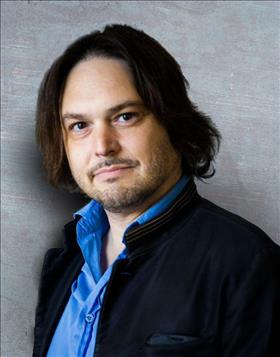 Jayc Sedlmayr, Ph.D.
Associate Professor - Research
Department of Cell Biology and Anatomy
1901 Perdido Street
New Orleans LA  70112
(504) 568-7618
(504) 568-4392

jsedlm@lsuhsc.edu
BA - 1995
University of Denver, Denver, CO

PhD - 2002
Ohio University, Athens, OH
Kirsch, C., Wisco, J., and Sedlmayr, J. 2007.  The multiple insertions of the temporalis muscle: anatomic, radiographic and clinical considerations.  American Society of Neuroradiology.

Sedlmayr, J., Wisco, J. 2007.  Reassessment of the functional significance of the lesser trochanter.  American Association of Clinical Anatomists.

Rehorek, S., Legenzoff, E., Carmody, K., Smith, T., Sedlmayr, J. 2005.  Alligator tears: a reevaluation of the lacrimal apparatus of the crocodilians.  Journal of Morphology. 266:298-308.

 
Professional Activities:
Society of Integrative and Comparative Biology
Society of Vertebrate Paleontology