FACILITIES
The LSU Department of OBGYN trains fellows, residents, and medical students at each of our training sites. The department provides faculty staffing and services to patients throughout New Orleans, Lafayette, and the surrounding areas at four hospitals and several community-based clinics.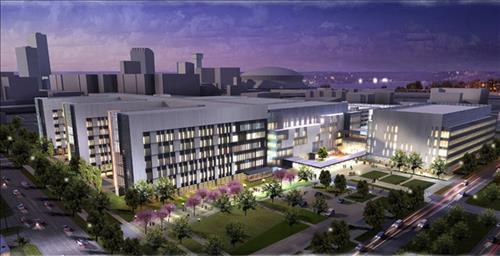 University Medical Center New Orleans
Located in downtown New Orleans, UMCNO is considered the "home base training institution" for LSU OBGYN. It is the location of Gynecology, Gynecologic Oncology, Female Pelvic Medicine & Reconstructive Surgery, Women's Health Ambulatory, ER, and SICU rotations. The brand new facility opened its doors on August 1, 2015 and contains 446 inpatient beds, 19 operating room suites with capability for intraoperative MRI, and Level 1 Trauma Center. The facility is enormous - with a footprint spanning 2.3 million square feet, at a cost of $1.1 billion, and was built with disaster preparedness in mind. The UMCNO will serve as an important referral center for patients from community hospitals throughout the region.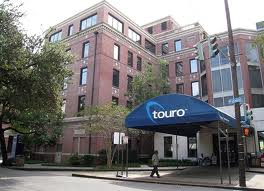 Also located in New Orleans, Touro is home to the Obstetrical Rotations along with Gynecology and Gynecologic Oncology opportunities. The Family Birthing Center is a state of the art Labor and Delivery unit that offers unique amenities including water birth tubs, a Level III NICU, specialized Lactation services and a Perinatology Center for care of high-risk pregnancies. Touro Infirmary also recognizes the importance of minimally invasive surgery and supports the use of the da Vinci Surgical System for use by residents and faculty for gynecologic procedures.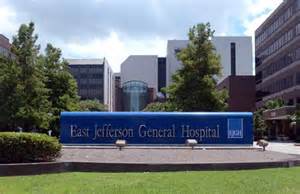 East Jefferson General Hospital Opening on Valentine's Day, 1971, East Jefferson General Hospital started as a 250-bed facility with almost 250 physicians serving the newly burgeoning suburbs of Jefferson Parish. From the beginning, the hospital was to be a not-for-profit community hospital with a board of directors comprised of representatives from the community's financial, educational, civic, and business community. Today, EJGH stands as a state-of-the-art hospital with more than 420 beds. Still a community hospital with a board comprised of representatives throughout the community, our patients are served by a staff of more than 3,000 team members and more than 650 physicians.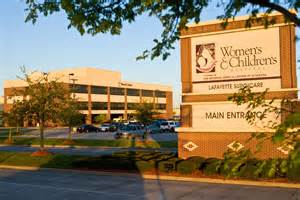 Women's & Children's Hospital, a campus of The Regional Medical Center of Acadiana, has been providing specialized healthcare services for women and children for over 20 years. Since its humble beginnings as a birthing hospital, it has since grown to become one of the state's leading healthcare institutions dedicated exclusively to the care of women and children.
Patients at Women's & Children's Hospital are cared for by a comprehensive team of well-trained, compassionate and professional individuals with an unyielding commitment to excellence in patient care. The care and treatment provided is enhanced by a medical staff of adult and pediatric specialists whose focus is solely on the unique health care needs of women and children.
Because of the specialized team of medical professionals, advanced equipment and facilities, Women's & Children's Hospital has become a healthcare referral center for other hospitals and healthcare professionals throughout the Acadiana area. The hospital's multidisciplinary approach ensures that all of its patients receive the best and most thorough care possible.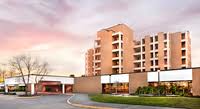 University Hospital & Clinics (UHC) in Lafayette, is the location of a 116-bed hospital and is the primary center for Graduate Medical Education in the Acadiana region. Gynecology rotations are held at this facility during the second, third, and fourth years of the program. A comprehensive GYN clinic experience is also available and includes preoperative assessment, urogynecology, colposcopy, and women's preventive care.