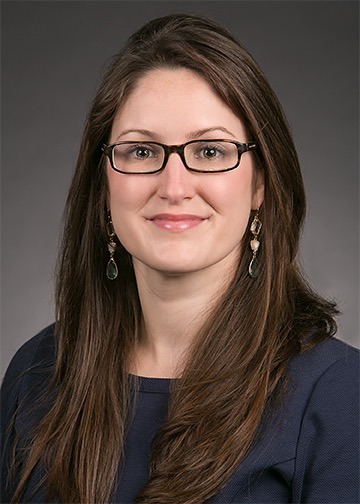 FACULTY
Laura T. Hetzler, MD, FACS
Residency Program Director
Professor and Vice Chair of LSU Department of Otolaryngology
Director, OLOLRMC Cleft Team
Facial Plastic and Reconstructive Surgery
Biography
Laura T. Hetzler, MD, FACS is a native of Opelousas, LA. She received her medical degree from Louisiana State University School of Medicine and subsequently completed an internship in General Surgery at Ochsner Clinic Foundation in New Orleans and a residency in Otolaryngology - Head and Neck Surgery at Loyola University in Chicago, IL. Dr. Hetzler then pursued advanced training in Facial Plastic and Reconstructive Surgery by completing a fellowship at University of California, Davis in Sacramento, CA. She joined our faculty after completion of her fellowship in June 2010. In 2022, Dr. Hetzler was named Vice Chair of LSU Department of Otolaryngology.
Dr. Hetzler is double board-certified in Facial Plastic and Reconstructive Surgery as well as Otolaryngology - Head and Neck Surgery. She is an associate professor and residency program director for the Louisiana State University Department of Otolaryngology - Head and Neck Surgery.
Clinically, Dr. Hetzler's interests include facial reanimation for individuals suffering from facial paralysis. Surgical management of these patients include direct nerve repairs, nerve grafting, cranial nerve transposition techniques as well as free tissue transfer for long-standing facial paralysis. In 2017, Dr. Hetzler and Dr. Sara MacDowell, DPT founded the Facial Nerve Disorders Multidisciplinary Clinic for nonsurgical management and facial retraining following facial nerve injury and recovery.
Dr. Hetzler's clinical interests also include cleft lip, cleft palate, and congenital deformity management and surgery. She is the founder and director of the Our Lady of the Lake Children's Hospital Cleft and Craniofacial team. Recenetly, Dr. Hetzler and her cleft team have been redesignated for another 5 years by the ACPA, meeting the standard of approval for cleft palate and craniofacial teams. Dr. Hetzler avidly participates in humanitarian missions around the world including China, South and Central America as part of cleft lip and palate surgical teams.
Dr. Hetzler's practice is based out of Baton Rouge at Our Lady of the Lake Regional Medical Center and Mary Bird Perkins Cancer Center, where she manages a variety of facial aesthetic and reconstructive concerns. These include patients requesting age related facial rejuvenation surgery and minimally invasive procedures including fillers and botulinum toxin, rhinoplasty, and reconstruction for skin cancer of the head and neck, victims of facial trauma, as well as scar revision.
Dr. Hetzler's research interests include facial nerve recovery and reanimation, cleft repair outcomes, as well as speech results following cleft surgery.
Dr. Hetzler sees patients at Our Lady of the Lake Regional Medical Center at the following locations:
Head and Neck Center
4950 Essen Lane
4th Floor Ste. A
Baton Rouge, LA 70809

Facial Plastic & Reconstructive Surgery Center
4950 Essen Lane, Ste. 402
Baton Rouge, LA 70809