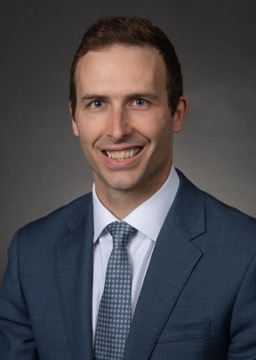 FACULTY
Joel Jones, MD, MBA
Assistant Professor
Pediatric Otolaryngology
Biography
Dr. Joel Jones is an assistant professor of Otolaryngology-Head & Neck Surgery at Louisiana State University Health Sciences Center in New Orleans and practices pediatric otolaryngology with a clinical focus in pediatric otology.
After earning his medical degree from Drexel University College of Medicine, Dr. Jones went on to complete residency training in Otolaryngology-Head & Neck surgery at the University of Kansas. He then went on to complete fellowships in Pediatric Otolaryngology at Children's National Hospital in Washington D.C. and in Otology/Neurotology at Pittsburgh Ear Associates. He is board-certified in Otolaryngology – Head and Neck Surgery, and sees patients at Children's Hospital New Orleans Main Campus, in Baton Rouge, and on the Northshore.
Dr. Jones chose to practice Pediatric Otolaryngology because he was fascinated by the anatomy of the head and neck and the ability to help restore or improve the function of our senses, particularly hearing and voice. He decided to devote his career to children after witnessing the courage and unexpected maturity of a young boy he was taking care of during medical training.
Dr. Jones is a member of the Alpha Omega Alpha medical honors society and also holds a Master of Business Administration from Drexel University. He has authored over 18 written publications on a range of topics in his specialty, including otitis media, airway anomalies, and pediatric head and neck tumors. He sees pediatric patients with ear, nose, and throat problems, including pediatric sensorineural hearing loss, recurrent and chronic otitis media, adenotonsillar hypertrophy, sinus disease, and airway pathology.
Dr. Jones sees patients at the following location:
Children's Hospital Main Campus
200 Henry Clay Avenue
New Orleans, LA 70118