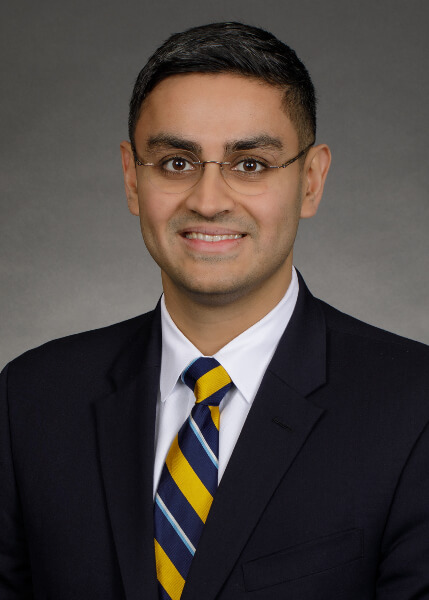 FACULTY
Sagar Kansara
Assistant Professor
Microvascular Reconstruction
Biography
Dr. Sagar Kansara joins our faculty as an Assistant Professor after finishing Head and Neck Oncologic and Reconstructive Surgery fellowship at the University of California - San Francisco. He completed his undergraduate training at The University of Texas at Austin graduating with highest honors, followed by medical school at the University of Texas Health Science Center at Houston during which time he was inducted into the prestigious Alpha Omega Alpha medical honor society. He completed his Otolaryngology-Head and Neck Surgery residency at Baylor College of Medicine in Houston, Texas.
His research interests include treatment deintensification in HPV+ oropharyngeal cancer, sentinel node biopsy, and functional outcomes following microvascular reconstruction.
Dr. Kansara is board certified by the American Board of Otolaryngology-Head and Neck Surgery and is a member of the American Head and Neck Society.
He will see patients with thyroid, skin, upper aerodigestive tract, and salivary gland malignancy and has special expertise in robotic surgery for HPV+ oropharynx cancer and microvascular reconstruction.
Dr. Kansara sees patients at the below location:
Our Lady of the Lake Regional Medical Center
Head and Neck Center
4950 Essen Lane 4th Floor Ste. A
Baton Rouge, LA 70809