2018 Summer Research Internship for Medical Students
 Applications for the 2018 program will be available in December 2017. 
2016 Medical Student Research Day
Contact Us
Paula Gregory, PhD 
Assistant Dean for Medical Student Research
2017 MEDICAL STUDENT RESEARCH DAY
November 17th (1-3pm in the MEB Lobby)
Medical Student Summer Research Program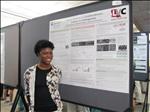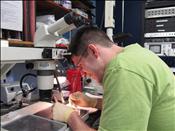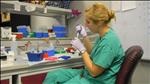 Overview
Welcome to the Summer Research Internship Program webpage! We are excited that you are interested in our program. We invite you  to continue reading to learn more about our program.
 
About the Program
The Summer Research Internship Program was started by Dr. Paula Gregory to provide research experiences for medical students in Louisiana.  The program works to cultivate students' interest in pursuing medical and research careers in either the basic or clinical sciences. Students spend 8-weeks in the program during the summer.  Interns are matched with mentors in laboratories or clinics at Louisiana State University Health Sciences Center, Stanley S. Scott Cancer CenterPennington Biomedical Research Center or Children's Hospital of New Orleans.                         
Students learn laboratory and clinical research techniques used in medical research and attend seminars.  In addition, they receive training in presentation skills, including how to prepare and present their research results and how to write an abstract.  All of the summer interns present their research results at the annual Medical Student Research Day which is routinely held in the fall semester.
This program has succeeded in providing over 300 students with a meaningful research experience. After completing their internship, many student interns present their data at medical or scientific conferences, or have their research published in medical or scientific journals.
This program is funded by the LSU School of Medicine, Stanley S. Scott Cancer Center, New Orleans BioInnovation Center, and the National Institutes of Health (NIDDK and NIAAA).
Announcements
Congratulations to all the Medical Students who participated in this years Summer Research Program. 
First Place Winner: Katelyn Robillard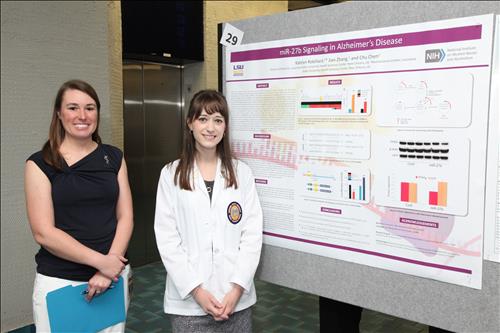 Second Place Winner: Christopher McKinnie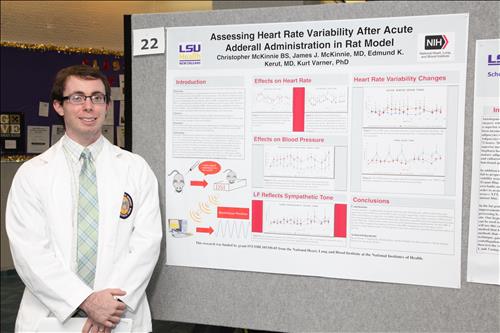 Third Place Winner: Bernard "Beau" Landry-Wegener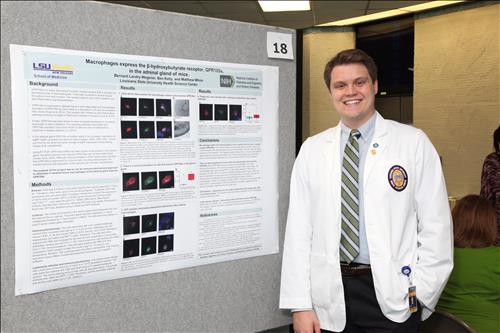 Fourth Place Winner: Laura Petrauskas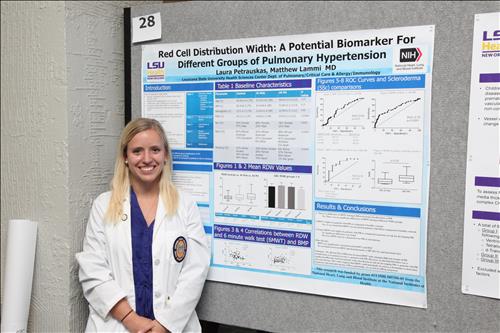 Congratulations to Christopher McKinnie, second year medical student at LSUHSC and former summer intern, who won first place in the Oral Presentations at the American College of Cardiology Louisiana Chapter Meeting held on Saturday, October 10, 2015.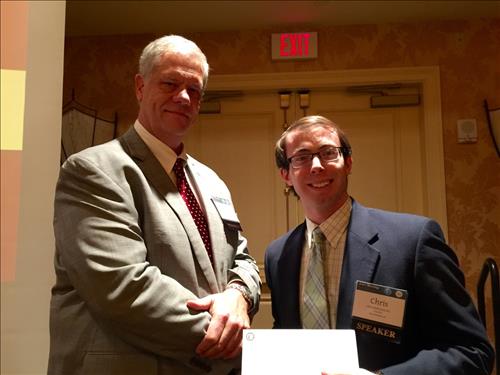 Dr. Frank Smart, Section Chief, Cardiology at LSUHSC (left) and Christopher McKinnie, Second Year Medical Student (right).
.