rotations & Call Schedule
The Internal Medicine – New Orleans Residency Program serves a diverse group of patients with a wide range of medical and social issues. Residents in our program experience pathology that others can only read about in textbooks. At University Medical Center, we typically see underinsured and underserved patients, while at Touro Infirmary and Ochsner Medical Center-Kenner, we care for a mix of private, insured and uninsured patients. Click the videos below to hear from our residents about a typical day at each rotation site.
In August 2015, we relocated our primary teaching location to the newly built, state-of-the-art University Medical Center of New Orleans. UMCNO is a massive, $1.3-billion, 446 bed, Level I Trauma Center located across the street from the LSUHSC campus. Residents rotate on wards services in teams of three (one senior resident with two interns) with call shifts every fourth night. Subspecialty rotations include Gastroenterology, Nephrology, Rheumatology, Endocrine, Infectious Diseases, Pulmonary, Hematology/Oncology, Palliative Medicine and Cardiology. UMCNO is the primary site of our outpatient clinics. Categorical residents rotate through our dedicated Medical ICU, providing a strong background in caring for critically ill patients. Residents attend outpatient medicine continuity clinic one morning per week. Noon report is held Monday-Thursday and all residents attend Medicine Grand Rounds on Friday.
LSU residents run a Medicine service for self-pay and Medicaid patients. Touro Infirmary provides an opportunity to rotate outside the Charity system. Since Hurricane Katrina, the patient volume has consistently remained high, with an average of 120-140 admits each month or between four and eight admits per night for the Hospital Medicine service. Touro also has an "open" ICU policy. Residents rotate with LSU faculty at this facility and attend morning reports run by the Director of Internal Medicine at Touro, Dr. John Amoss, who also serves as the team physician for the New Orleans Saints.
Ochsner Medical Center - Kenner is a private institution where our Hospitalist Medicine Group (all LSU faculty) admits Medicare and private patients. Rotations here give residents the opportunity to see how medicine is practiced in a facility more geared towards privately-insured patients. Care is provided in conjunction with social workers and case managers. Average monthly admits are between four and eight per night. Kenner has an "open" ICU policy. Subspecialty rotations include Infectious Diseases, Gastroenterology, Pulmonology and Geriatrics. Morning report is held daily.
Call Schedule
Touro Infirmary and Ochsner Kenner Hospitals
2 teams

Teams consist of 2 residents and 2 interns per staff
Each team is subdived into 2 teams (1 resident and 1 intern)
Each site has open ICU's

Call is traditional every 4th night

On call resident takes 24 plus 4 hour call
Intern takes call until 9pm (16 hour shift) and returns the next morning
Night float intern comes at 9pm to assist the on call resident
University Medical Center
4 call teams and 1 step down/ consult service

Each call team consists of 1 resident and 2 interns per staff

Call is traditional every 4th night
On call resident takes call until 7pm and returns next morning
Interns break into a day intern taking call until 9pm and night intern taking evening call at 9pm
Additional night float intern comes in a 9pm to take all the floor calls for the services

Step down/Consult service consists of 1 resident and 2 interns

They do not take call
Service will take step downs from our closed medical ICU daily as well as general medical consults from non-medicine services
Resident and interns will take step downs until 3pm at which time either the on call team or the private hospital group will take the additional step downs

1-2 MICU teams

Closed medical ICU unit
We cover 2 teams for 6 months of the year
Each team consists of 1 resident with 1-2 interns per staff
Teams take call every third night with a night team covering after 9pm
Once patients stablize they will step down to floor teams for completion of inpatient therapies
Our program provides experience in the traditional overnight-call system as well as the night float system. This allows residents to adapt their behaviors to fit each system, ensuring that residents will feel comfortable with whatever type of call used by the practice they enter into after graduation.
Categorical Residents: Three Years at a Glance
The Categorical Internal Medicine Residency at LSU offers residents an educational experience tailored to meet the needs of the physicians in professional practice. Residents are exposed to a variety of clinical experiences and are given increasing levels of responsibility over the course of three years of training in both the inpatient and outpatient settings.
A sample three year schedule: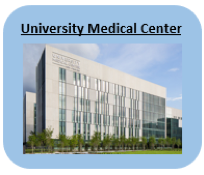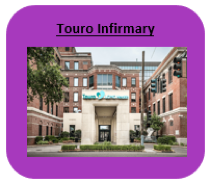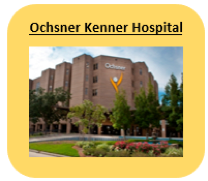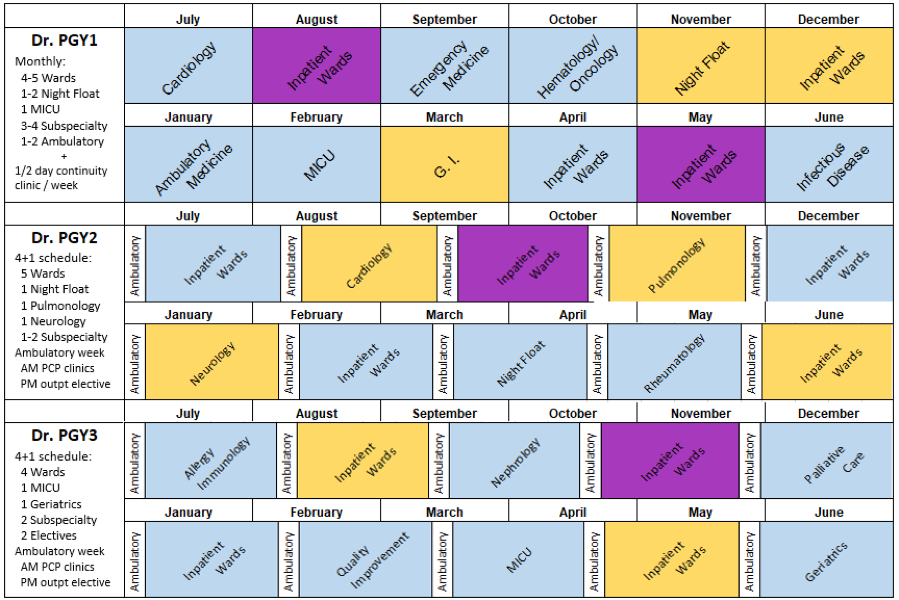 Preliminary Residents: Year at a Glance