Consultation-Liaison Psychiatry Fellowship

In 2009, the Louisiana State University School of Medicine in New Orleans established its Consultation-Liaison (C-L) Psychiatry Fellowship, which is fully accredited by the ACGME. The Fellowship is rooted in a well-established psychiatry consultation service dating back to the historic New Orleans Charity Hospital. LSU partners with Ochsner Medical Center to create an exceptional fellowship experience.
The state of the art, 446-bed hospital known as University Medical Center (UMC) opened its doors in 2015. As a teaching hospital and a Level 1 Trauma Center, UMC is an ideal location to practice C-L Psychiatry with a collegial atmosphere and intriguing consultations. C-L Psychiatry Fellows provide collaborative care at UMC's Trauma Recovery Clinic; which is a multidisciplinary behavioral health service embedded within the Trauma Surgery Clinic.
At Ochsner Medical Center, Fellows are exposed to a different model of care, primarily treating patients with private insurance. There, the Fellows serve as liaisons to Transplantation teams and learn how to build a consultation practice in the private sector.
The Fellows have the ability to participate in and become trained in the delivery of Electro Convulsive Therapy (ECT) at both sites.
During the course of the one-year fellowship, research and teaching opportunities abound. As an example, Fellows lead the Critical Concepts course in the simulation laboratory, where they train medical students to recognize and manage delirium.
Situated in one of the world's most eclectic and jovial cities, the LSU-Ochsner Consultation-Liaison Psychiatry Fellowship delivers unparalleled quality and breadth of experience.
Consultation-Liaison Fellowship Staff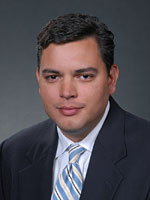 Erich Conrad, MD, FACLP
Director, C-L Psychiatry Fellowship
Office: 504-568-7646
Email: EConra@lsuhsc.edu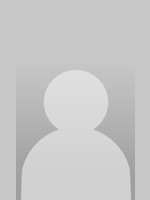 Scot Busurelo
Coordinator, C-L Psychiatry Fellowship
2021 Perdido Street, New Orleans LA
Office: 504-568-7646
Email: sbusur@lsuhsc.edu