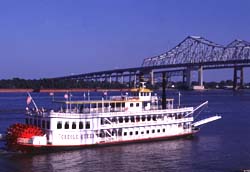 Scholarships and Financial Aid
YEARLY STUDENT EXPENSES
| | |
| --- | --- |
| Tuition and fees cost: | $32,936.95* |
| Non-resident tuition and fees: | $61,114.29* |
| Books and Supplies: | $3,395 |
| Computer: | $1,268.53 |
| Other Fees | $409 |
| Off-campus living expenses: | $20,403** |
| Health Insurance: | $5,276.40* |
* Information is subject to change without notice.
**Based on 9 months of school.

Tuition and Fees page: http://www.lsuhsc.edu/tuition/
SCHOLARSHIPS
The LSU School of Medicine in New Orleans offers a variety of scholarship programs for students ranging from merit-based, and merit/financial need based for students of a disadvantaged background. The Medical School Scholarship Committee has the responsibility of recommending to the Dean of the School of Medicine policies which include levels of support, eligibility criteria and selection procedures for each type of scholarship program. Please be advised there is an application for the merit based scholarships.
LSUHSC Foundation Scholarship Application
If interested in applying for a need based scholarship please contact the admissions office for criteria.
FINANCIAL AID
Financial assistance information is available from the Office of Student Financial Aid. (504)-568-4820.https://www.lsuhsc.edu/financialaid/