President's Top 4
Every month, Dr. Suresh Alahari, President of the Faculty Assembly, picks the top 4 issues discussed at the Faculty Assembly meeting.
1. Update from SOM Dean
2. Updates on Department Chair Searches
3. Update from the Faculty Senate
4. Update on MEB renovation and construction
---
Dean's Quote of the Month
Every month the Faculty Assembly Executive Committee meets with Dean DiCarlo to discuss issues that are important to LSUHSC-SOM faculty. This month, in a discussion about our efforts to acheiving our collective goals of excellence in patient care and research, Interim Chancellor Nelson said,
"The opportunity to grow, expand and succeed is greater now than in any time in recent history."
---
Congratulations to our 2023 Faculty Assembly Award Winners!
Outstanding Mentor
Matthew Lammi, MD (Department of Medicine)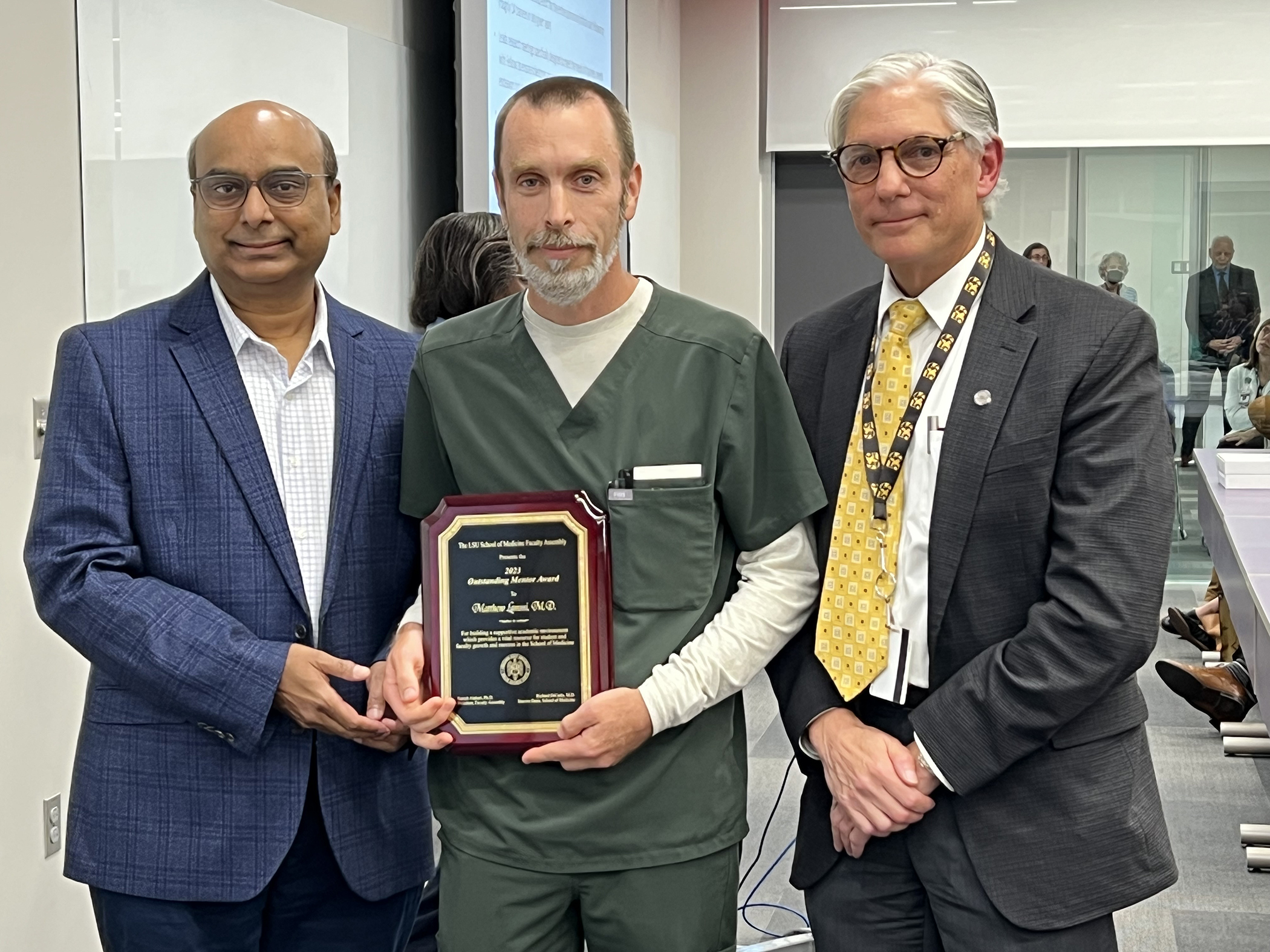 Outstanding Service to the Institution
Joy Sturtevant, PhD (Department of Microbiology, Immunology, and Parasitology)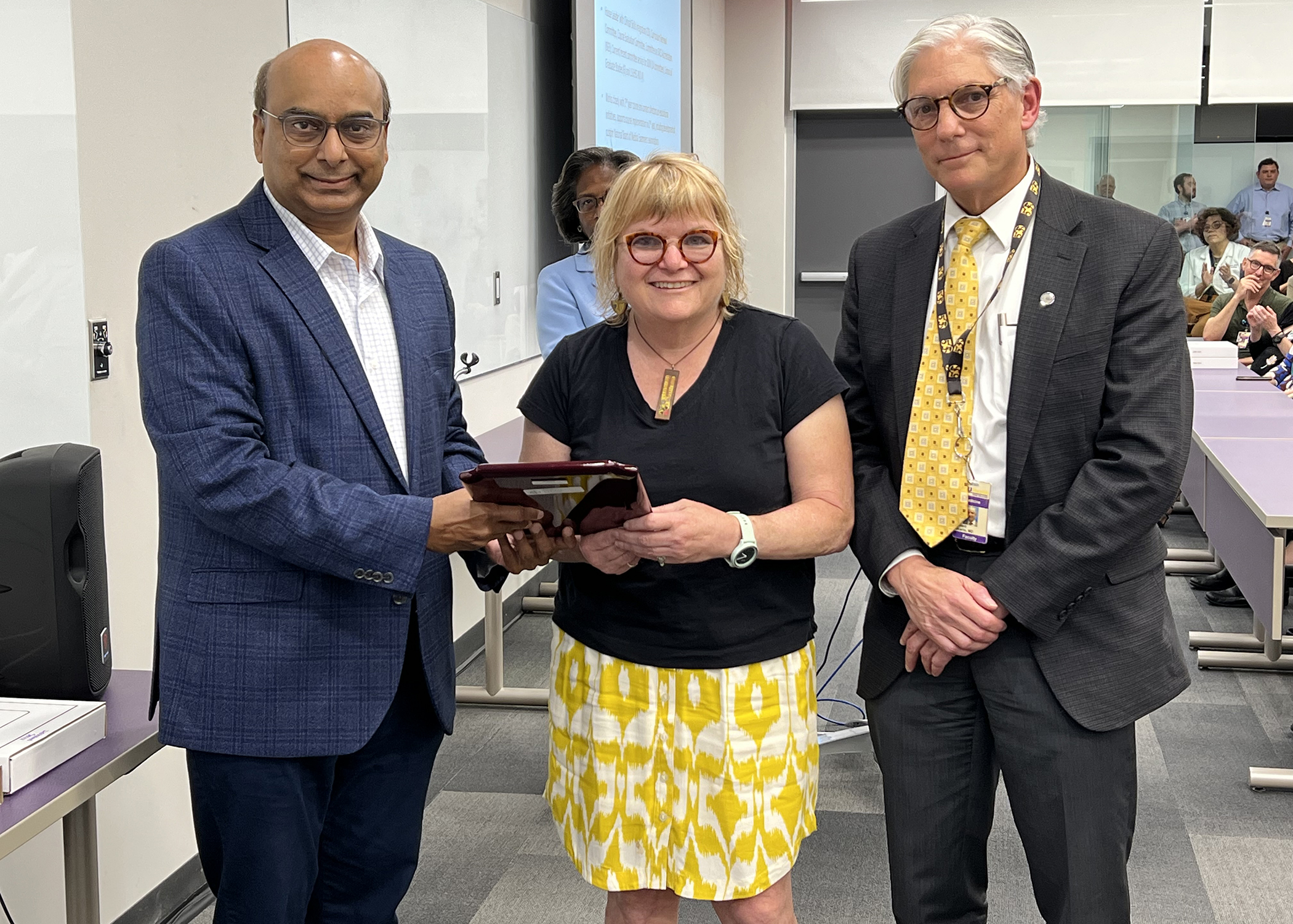 Outstanding Service to the Community
John Wells, MD (Department of Psychiatry)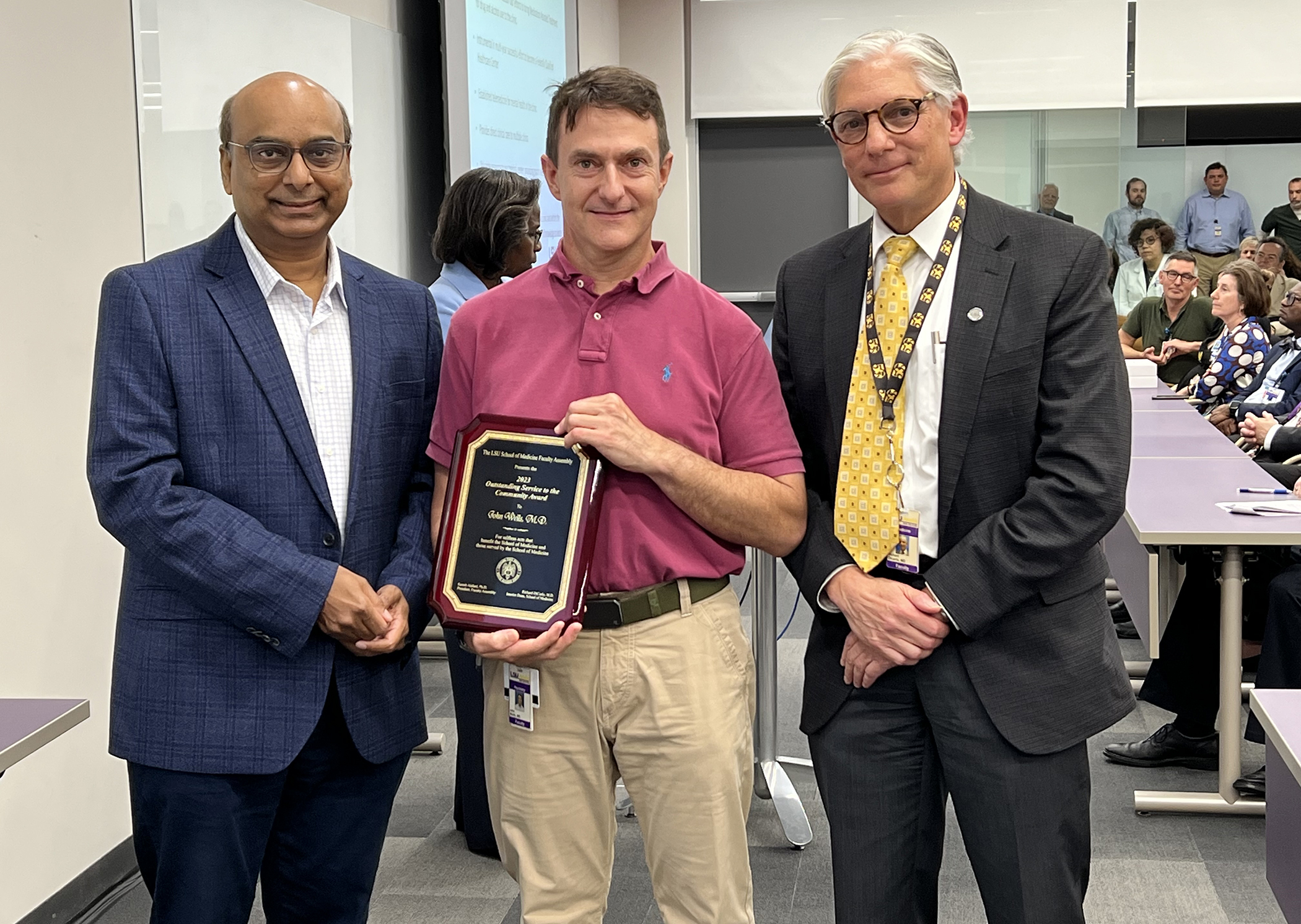 Outstanding Junior Faculty Member
Alison Smith, MD (Department of Surgery)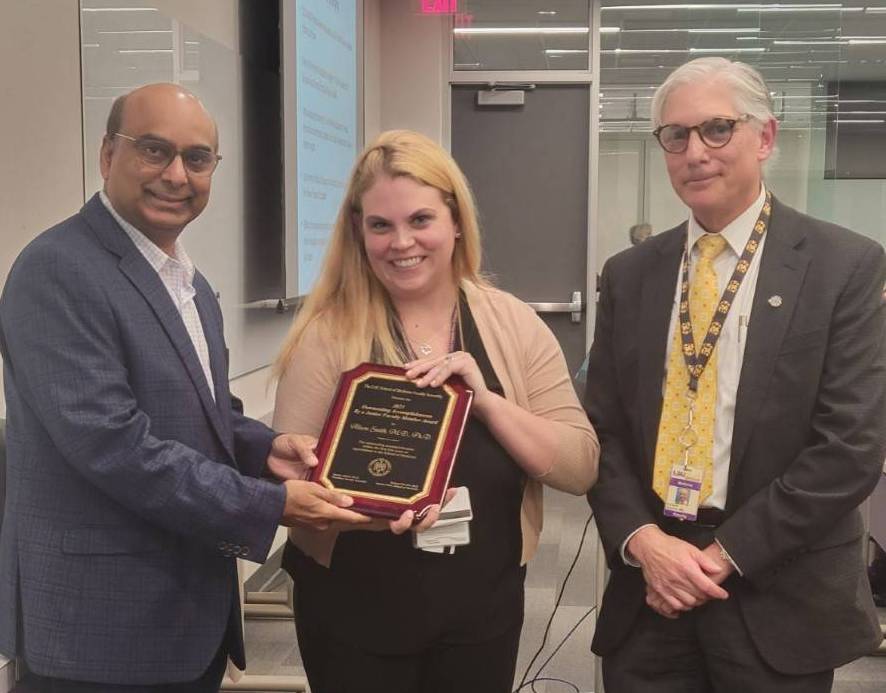 Outstanding Service in Diversity, Equity, Inclusion, and Anti-Discrimination Efforts
Deidre Devier, PhD (Department of Cell Biology and Anatomy)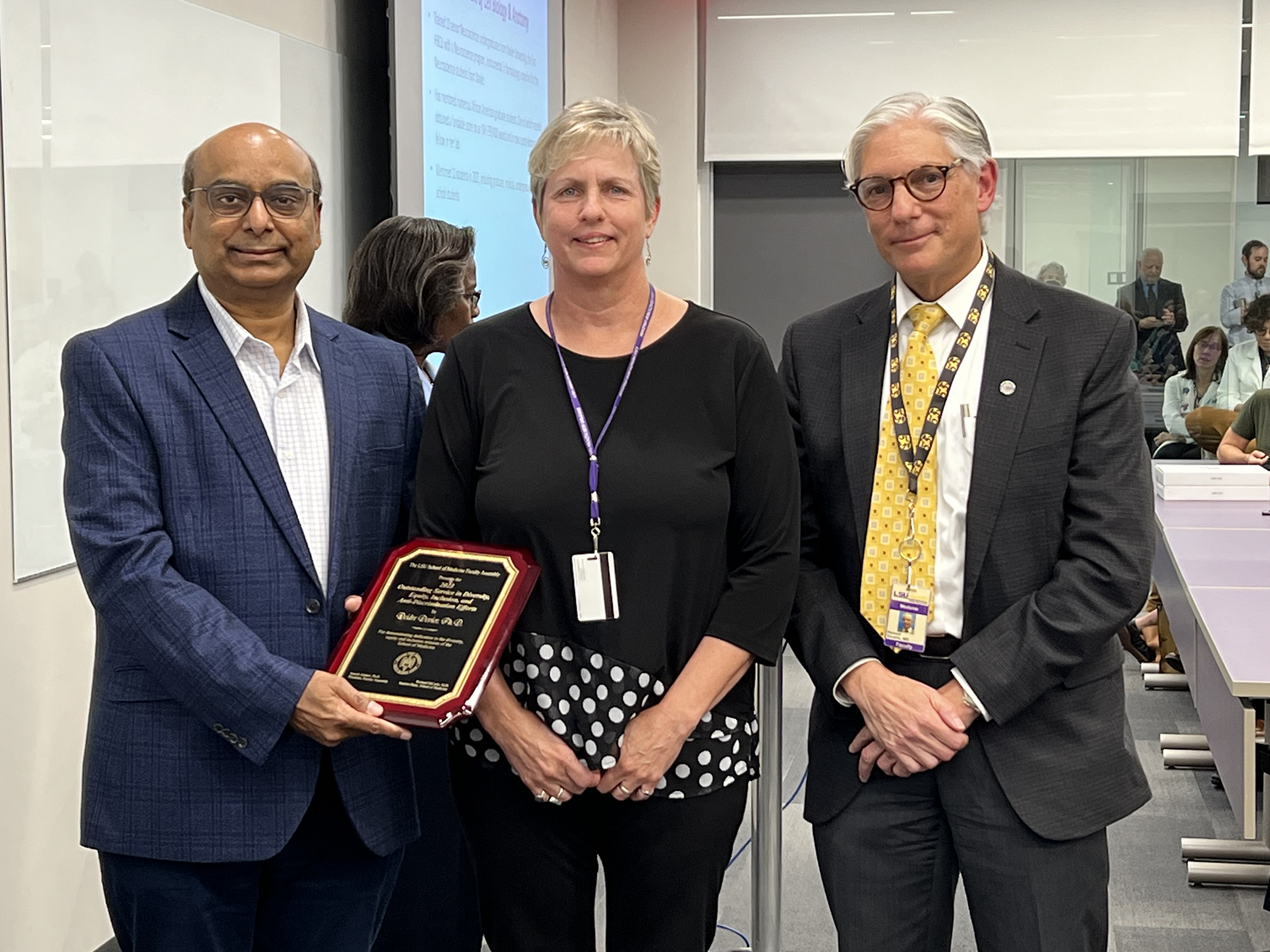 ---
2019 Copping Award Winners
Clinical Science Teaching Award
Brian Barkemeyer, MD (Professor, Department of Pediatrics)
Basic Science Teaching Award
Andrew Hollenback, PhD (Professor, Department of Genetics)
2022-2023 Faculty Assembly President Message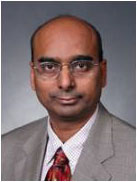 Welcome to the School of Medicine (SOM) Faculty Assembly website! The Assembly is composed of 38 Delegates that represent SOM Clinical and Basic Science faculty and who were elected by SOM faculty. The Delegates serve the SOM faculty by representing them as a collective voice to both the Administration of the SOM and the entire LSU Health Sciences Center (LSUHSC). To accomplish this purpose, the Assembly has monthly scheduled meetings and works closely with the Dean of the School of Medicine. Furthermore, the Assembly elects 8 Senators to represent the SOM faculty and Assembly on the Faculty Senate of the LSUHSC.
Faculty Assembly meetings are open to all faculty of the SOM and approved Minutes are posted on this website. SOM Faculty are encouraged to participate in Assembly activities by attending meetings and/or identifying issues of interest. This can be done by attending a meeting in person, via a Delegate, or the link on the right-hand side of this website page. The list of Assembly Delegates can be found on this website under the "Roster" tab.
This year, the Faculty Assembly anticipates working on a number of initiatives, including:
Medical Education Building (MEB) Renovation project updates
The process of moving faculty from MEB to Clinical Science Research Building (CSRB)
Finding Safe access to Louisiana Cancer Research Center (LCRC) from Perdido and Gravier streets
Finally, Improving Communication and Collaboration through Departments and addressing issues impacting basic science and clinical faculty that arise throughout the year
Will continue with the tradition of giving Faculty Assembly Awards in which the Dean of the School of Medicine and the Faculty Assembly recognize SOM faculty. These awards include for Outstanding Service to the Institution, Outstanding Service to the Community, Outstanding Mentor, Outstanding Accomplishment by a Junior Faculty Member and Outstanding Service in Diversity, Equity, Inclusion and anti-discrimination efforts. Nominations for these awards are solicited during the spring semester each year.
The Delegates of the Faculty Assembly are proud to serve the SOM faculty as their voice to the administration and welcome participation by all SOM faculty members. We hope to hear from you about your ideas. At this time, Assembly meetings are being held on first Thursday of the month via Zoom. If you would like to attend an Assembly meeting, please contact us at SOMFA@lsuhsc.edu for information.
Please continue to visit this webpage for updates on the Assembly's work. We look forward to working with the SOM faculty!
Suresh K. Alahari, PhD; FAAS; FASCB
Faculty Assembly President
---
Current Agenda
Next Meeting:
September 7, 2023
4PM
Time and Place:
Zoom
---
Faculty Assembly wants to hear from you
Click here to suggest agenda items
---
Thinking about promotion?
Need temporary funding to support your research?
Want to read the latest SOM newsletter - The Pulse?