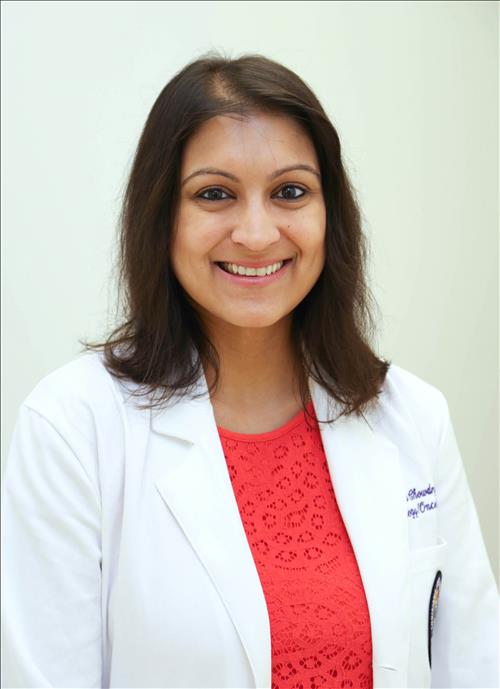 Assistant Professor of Clinical Medicine
LSU Healthcare Network Clinic
3700 St. Charles Ave., 5th floor
New Orleans, Louisiana  70115
Phone: (504) 412-1520
Fax: (504) 412-1534

Academic Office

Section of Hematology/Oncology
1700 Tulane Ave.,  Room 516
New Orleans, La 70112
Phone: 504-568-2472
Fax: 504-568-2127
rchow1@lsuhsc.edu

 
Clinical Contact Numbers:
University Medical Center Cancer Center: 504-702-2837

Lallie Kemp Medical Center: 985-878-9421

General Information: 504-568-2370
MD- The George Washington University School of Medicine and Health Sciences, Washington, DC
Dr. Rajasree Pia Chowdry earned her medical degree from George Washington University, Washington, DC. She then completed her residency in Internal Medicine at Emory University. Dr. Chowdry went on to pursue a fellowship in Hematology/Oncology at Tulane University. Her clincial interests include genitourinary and lung cancer. She sees patients at UMCNO, LSU Healthcare Network St. Charles Clinic, and Lallie Kemp Medical Center.
Genitourinary cancer
Lung cancer
Affiliated Hospitals & Clinics
UMCNO
LSU Healthcare Network St. Charles Clinic
Lallie Kemp Medical Center