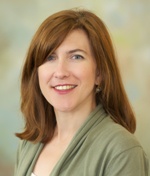 Cacky Hebert, MD
Associate Professor of Medicine
Section of Hospital Medicine

Associate Program Director
Internal Medicine Residency Program
Medicine Residency Office
1542 Tulane Avenue
Room 436, Box T4M-2
New Orleans, LA 70112
504.568.5600 Phone
504.568.7884 FAX
cheber@lsuhsc.edu
MD - 2001
Louisiana State University School of Medicine
After graduating from Louisiana State University with a degree in Microbiology in 1993 and membership in Phi Beta Kappa Honor Society, Dr Hebert followed in her parents' footsteps earning her medical degree at LSU School of Medicine in New Orleans. She was awarded the Department of Internal Medicine Resident Award for Teaching Excellence in 1999. She completed a residency in internal medicine at LSU in 2000 and remained Chief Resident for the 2000-2001 academic year. 

Following her year as Chief Resident, Dr. Hebert joined the faculty of LSU Health Sciences Center Assistant Professor of Medicine. In 2003 she became the course director for the Introduction to Clinical Medicine Physical Diagnosis Course. She was named Director of the LSU Internal Medicine Resident Clinic at the Medical Center of Louisiana New Orleans in 2004 and became Associate Program Director for their Internal Medicine Residency Program in 2008. She also participated in starting the Ambulatory Morning Report for Internal Medicine Residents and was its co-director from 2004 to 2006. She is the principal investigator in a $40,000.00 Translational Research Initiative Grant Project awarded by the School of Medicine. The focus of her study is a community based participatory research project highlighting community understanding of respiratory disease.

After Hurricane Katrina she was approached to write an article in the American Journal of the Medical Sciences about her experiences reconstructing a residency program.

Dr. Hebert served as a member of the Faculty Assembly from 2004 to 2006. She was asked to participate in the Dean Search Committee for LSU School of Medicine in 2003. In June, 2008, she participated in the LSU School of Medicine's Strategic Planning Effort Work Group On Enhanced Community Outreach and Engagement and shortly after became a member of the LSU Medical Alumni Association Board of Directors.

Dr Hebert enjoys working with both residents and students. She feels that they challenge her to continue excelling in the field of education. She feels honored to have been taught by so many generous mentors throughout her time at LSU.

Outside of LSU, she is married to William W Messersmith, IV and enjoys spending time with her stepson William. She is a member of the New Orleans Junior League and enjoys parading every year with The Krewe of Tucks, Mardi Gras organization.
 
Hebert, Catherine M. Reconstructing a Residency Program Post-Katrina. The American Journal of the Medical Sciences. 2006 Nov; 332(5):292-297.
Masri N, Hebert C, Fiore C, Lopez FA. An updated review on ischemic stroke. J La State Med Soc. 2005 Nov-Dec; 157(6):301-7.
Spieler B, Reyes M, Hebert C, Chaney S, Dewenter T, Beech S, Lopez FA. A middle-aged woman with diarrhea. J La State Med Soc. 2005 Jan- Feb; 157(1):18-22.