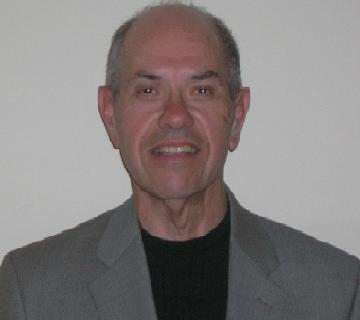 Efrain Reisin MD; FACP; FASN; FASH
Victor Chaltiel Professor of Medicine
Chief, Section of Nephrology and Hypertension
LSU Healthcare Network Clinic

Uptown Location
St. Charles Ave. Multi-Specialty
3700 St Charles Ave 5th Floor
New Orleans, LA  70065
504.412.1520  PHONE
504.412.1534  FAX  

Kenner Location
200 West Esplanade Ave.
Suite 701
Kenner, LA  70065
504.412.1705  PHONE
504.412.1702  FAX
 

 

Academic/Administrative Location

Section of Nephrology
1542 Tulane Avenue
Room 330 A
New Orleans, LA 70112
504.568.8824  PHONE
504.568.2127  FAX
MD - 1966
National University of Cordoba, Argentina
Efrain Reisin MD; FACP; FASN; FASH 
Victor Chaltiel Professor of Medicine
Chief Section of Nephrology and Hypertension
LSUHSC, New Orleans, Louisiana
Dr. Efrain Reisin, Chief of the Section of Nephrology and Hypertension, joined the faculty of Louisiana State University School of Medicine in New Orleans in 1982. He maintains an active funded clinical and basic research program in Hypertension and Kidney Diseases, with a focus on functional and structural damages caused by the metabolic syndrome, obesity and diabetes.
He is the author of more than 160 scientific original publications, review articles and book chapters. Most notably, "The Anatomy of Success:  The Top 100 Cited Scientific Reports Focused on Hypertension Research" published in 2014 includes one of Dr. Reisin's publications in the area of Obesity Hypertension, an article which was also deemed a "Citation Classic" by Current Contents in 1998.
Dr. Reisin was the recipient of the Tinsley Harrison Award by the American Journal of the Medical Sciences (2010), and the recipient of the Kidney Hero Award given by the National Kidney Foundation of Louisiana (2015).
Additionally, Dr. Reisin has held numerous national leadership positions. He currently sits on the Editorial Board of the AJMS and the JASH, and he is a Section Editor of Current Hypertension Reports. He was the Chairman of the American Society of Nephrology Hypertension Advisory Group (2010- 2016); served on a panel Member of the Consensus Development Conference on Gastrointestinal Surgery for Severe Obesity by the NIH (1990); and a Member of The Hypertension in the Elderly Expert Consensus Document by the American College of Cardiology (2009-2010).
Dr. Reisin graduated from the National University of Cordoba, Argentina, completing his residency in Internal Medicine and fellowship in Nephrology at the Tel Hashomer Hospital, Tel Aviv University in Israel. He is a Fellow of the American College of Physicians, the American Society of Nephrology, the American Society of Hypertension and the Council of High Blood Pressure Research.
Hypertension treatment; lifestyle modification and pharmacological approach.

Obesity related hypertension.

Structural and functional renal damage caused by obesity, diabetes and hypertension.
Selected from a total of 152                                               
Reisin E, Abel R, Modan M, Silverberg DS, Eliahou HE. Effect of weight loss without salt restriction on the reduction of blood pressure in overweight hypertensive patients. N Engl J Med 298:1-6, 1978.
Reisin E, Frohlich ED. Effects of weight reduction on arterial pressure. J Chron Dis 35:887-891; 1982
Reisin E, Frohlich ED, Messerli FH, Dreslinski GR, Dunn FH, Jones ME, Batson HM Jr. Cardiovascular changes after weight reduction in obesity hypertension. Ann Intern Med 98:315-319, 1983.
Reisin E, Wilson JR, Frohlich ED. Hypertension and obesity in rats with ventromedial hypothalamic lesions and low salt intake. J Hypertension 5:173-178, 1987.
Reisin E. Obesity Hypertension: Non –Pharmacological and Pharmacological Modalities. In Laragh JE, Brenner BM (eds). Hypertension: Pathophysiology Diagnosis and Management. Raven Press pp 2683-2691, 1995.
Reisin E, Weir MR, Falkner B, Hutchinson HG, Anzalone DA, Tuck ML. Lisinopril versus hydrochlorothiazide in obese hypertensive patients: A multicenter placebo controlled trial (TROPHY). Hypertension 30:140-145, 1997.
Reisin E. Obesity and Kidney Connection. AJKD 38:1129-1134, 2001.
Reisin E, Ebenezer PJ, Liao J, Lee BS, Larroque M, Hu Z, Aguilar EA, Morse SA, Francis J. Effect of the HMG-CoA reductase inhibitor rosuvastatin on early chronic kidney injury in obese rats fed with an atherogenic diet. Am J Med Sci 338:301-309, 2009. (2010 Tinsley Harrison Award for best research manuscript by the SSCIand the AJCS.)
Aronow WS, Fleg JL, Pepine CJ, Artinian NT, Bakris G, Brown AS, Ferdinand KC, Forciea MA, Frishman WH, Jaigobin C, Kostis JB, Mancia G, Oparil S, Ortiz S, Reisin E, et al. ACCF/AHA 2011 Expert Consensus. Document on Hypertension in the Elderly. A report of the American College of Cardiology Foundation task Force on Clinical Expert Documents. J Am Coll Cardiol 57:259-352, 2011.
Reisin E, Graves JW, Yamal JM, Barzilai JI, Pressel SL, Einhorn PT, et al. Blood pressure control and cardiovascular outcomes in normal –weight, over-weight, and obese hypertensive patients treated with three different antihypertensive in ALLHAT. J Hypertension 32:1503-1513; 2014.
Reisin E, Harris RC, Rahman M. Commentary on the 2014 Blood Pressure Guidelines from the Panel Appointed to the Eight Joint National Committee. (JNC 8) JASN 25:2419-2424, 2014.