Welcome to the Nephrology Fellowship Program                                                                
The LSU Nephrology fellowship training program's educational mission is to train outstanding clinical nephrologists who also have research experience.  Our program has a diverse mix of patient care, containing both inpatient and outpatient patient experiences in an academic as well as community hospital setting.  We also offer training in transplant, interventional nephrology, hypertension, and clinical research.  Our fellows have significant experience in outpatient hemodialysis, peritoneal dialysis, and medical director training as well.  The Nephrology Fellowship Program is fully accredited by the Accreditation Council for Graduate Medical Education. The program matches three Fellows each year at the PGY-4 level via the National Resident Matching program. The program is two years in length for a total of 6 Fellows.
Our faculty are recognized regionally, nationally, and internationally for their educational and research excellence.  Our fellows have transitioned into careers in private practice, academic practice, as well as positions of leadership. 
We have a world class training hospital, University Medical Center New Orleans, which opened in 2015.  This replaced Charity Hospital in New Orleans, a hospital rich with history.  This new hospital is a state of the art, level 1 trauma center.  The hospital includes services from all major departments and sections. All patient rooms are private, and the physician workspaces and educational classrooms are the best in class.
Our program leadership includes:                                                                                                        
Efrain Riesin MD, FACP, FASN, FASH      
Victor Chaltiel Professor of Medicine
Chief, Section of Nephrology and Hypertensen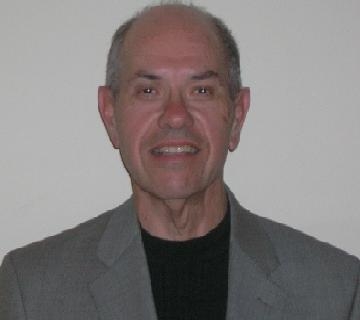 Dr. Efrain Reisin, Victor Chaltiel Professor of Medicine and Chief of the Section of Nephrology and Hypertension, joined the faculty of Louisiana State University School of Medicine in New Orleans in 1982. He maintains an active funded clinical and basic research program in Hypertension and Kidney Diseases, with a focus on functional and structural damages caused by the metabolic syndrome, obesity and diabetes.
He is the author of more than 150 scientific original publications, review articles and book chapters. Most notably, "The Anatomy of Success:  The Top 100 Cited Scientific Reports Focused on Hypertension Research" published in 2014 includes one of Dr. Reisin's publications in the area of Obesity Hypertension, an article which was also deemed a "Citation Classic" by Current Contents in 1998.
Dr. Reisin was the recipient of the Shalit Award for Research by the Ramat Gan Medical Society, Israel (1975), of theTinsley Harrison Award by the American Journal of the Medical Sciences (2010), and the recipient of the Kidney Hero Award given by the National Kidney Foundation of Louisiana (2015).
Additionally, Dr. Reisin has held numerous national leadership positions. He currently sits on the Editorial Board of the AJMS and the JASH, and he is a Section Editor of Current Hypertension Reports. He was the Chairman of the American Society of Nephrology Hypertension Advisory Group (2010- 2016); served on a panel Member of the Consensus Development Conference on Gastrointestinal Surgery for Severe Obesity by the NIH (1990); and a Member of The Hypertension in the Elderly Expert Consensus Document by the American College of Cardiology (2009-2010).
Dr. Reisin graduated from the National University of Cordoba, Argentina, completing his residency in Internal Medicine and fellowship in Nephrology at the Tel Hashomer Hospital, Tel Aviv University in Israel. He is a Fellow of the American College of Physicians, the American Society of Nephrology, the American Society of Hypertension and the High Blood Pressure Research   Council of the American Society of Cardiology.
Mihran Naljayan, MD, FASN, FNKF    
Program Director, Nephrology Fellowship
Dr. Naljayan is the Program Director for the ACGME-accredited Nephrology Fellowship Program at LSU.  He is a graduate of LSU School of Medicine in Shreveport, Louisiana.  He performed Internal Medicine residency and Nephrology fellowship training at Beth Israel Deaconess Medical Center, a teaching hospital of Harvard Medical School. He joined the LSU Section of Nephrology and Hypertension in 2012. 
The nephrology faculty have frequently been the recipients of teaching awards from medical students and medical residents. We look forward to hearing from you. Please visit the various links located throughout our webpage to have a better understanding of what we have to offer our fellows.  Please contact us if you have any questions!

GEAUX TIGERS!
*For more information please contact Katy Smith @ (504) 568-8655.