Department Group Pictures

2018-2019

2017-2018

2016-2017

2015-2016

2014-2015

2013-2014

2012-2013
Neurosurgery History
Louisiana State University Health Sciences Center- New Orleans is the home of six schools and twelve Centers of Excellence. The LSU Health Sciences Center School of Medicine was founded in 1931. It was originally located at 1542 Tulane Avenue, adjacent to the recently rebuilt Charity Hospital building completed in 1939. The School of Graduate Studies was established in 1965, followed by the School of Dentistry in 1966, the School of Nursing in 1968, and the School of Allied Health Professions in 1970. The School of Public Health was founded in 2003.
During the formative years of the LSU-New Orleans Medical School, the Division of Neurosurgery was staffed by local neurosurgeons appointed to render care for the patients at Charity Hospital. The sixth and current hospital, which is located on Tulane Avenue adjacent to the LSU School of Medicine, was built in 1939. At the time, it was the second largest hospital in the United States with 2,680 beds. The Charity Hospital Blood Bank opened in 1942; it was one of the first in the country and the largest in the South. Many Charity doctors advanced medical knowledge through their research on specimens from hospital patients.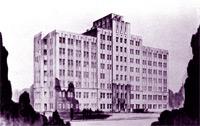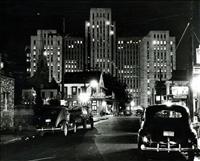 LSU School of Medicine, 1931 Charity Hospital, 1939
In 1931, the new LSU‑NO Medical School appointed Gilbert C. Anderson, M.D. as an assistant professor of Clinical Surgery in Neurosurgery. Even though he was in private practice, Dr. Anderson was also associated with Charity Hospital and the medical school. In 1939, he became a clinical professor and chief of the Division of Neurosurgery, serving in that position until his death in 1948. He was one of the founding members of the Harvey Cushing Society, which was also established in 1931. The organization eventually became known as the American Association of Neurologic Surgeons, our spokesman society in today's neurosurgical community.
Around 1942, Dr. Guy Odom, brother of Charlie Odom, the Coroner for Jefferson Parish, worked at Charity and LSU for a brief period of time after completion of his training at the Montreal Neurological Institute. He then was recruited to Duke University School of Medicine, where he spent a very long and illustrious career in Neurosurgery. After Dr. Odom's departure, Dr. Richard Levy, who had a private practice uptown and was affiliated with Touro Hospital, ran the service along with Dr. Howard Karr, another private-practice neurosurgeon. During that time, the on-site physicians were surgery residents. The faculty rounded, presented an occasional lecture, and sometimes attended surgical grand rounds. However, they had a large amount of work with their own practices, so it was very much a part‑time effort.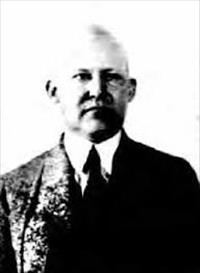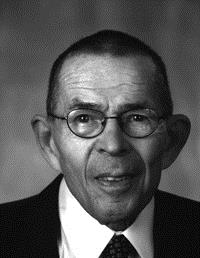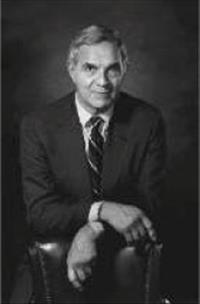 Dr. Gilbert C. Anderson Dr. Charles Wilson Dr. Peter Jannetta
The first full‑time hire to stay a significant period of time was Dr. Charles Wilson. He completed his training through the Tulane Neurosurgery program, which was established by Dr. Dean Echols in the mid-1940s. The program was sited largely at Ochsner, but it had a senior or chief level rotation at Charity. Dr. Wilson became part of the General Surgical Faculty led by Dr. Isidore Cohn, Jr. Dr. Wilson was, and still is to this day, a very driven, dedicated worker who put in long hours at Charity. An impatient man, he would often climb and descend the stairwells rather than wait for the elevators. Even though he was a talented surgeon and teacher, Dr. Wilson had only practiced in his field for a short period of time, having just recently completed his training. That being the case, he was directed to work under the supervision of a private practice group. He and this group did not always see eye‑to‑eye. The Department of Neurology, which had been founded some years before, was pleased to finally have a full‑time neurosurgery faculty member. What happened next, however, was a surprise. Dr. Wilson was released from LSU. In a very short order, he became head of Neurosurgery at the University of Kentucky and then after a few more years, head at the University of California in San Francisco. In response to his absence, Neurology, including its head, Dr. Dick Paddision, signed a white paper and sent it to the Dean offering their resignation if not one, but two full‑time neurosurgeons were not hired and supported by the Department of Surgery. This resulted in a widespread search by Dr. Cohn. Many relatively young and subsequently successful academic surgeons were contacted, and some were interviewed in New Orleans. In April 1967, Dr. Peter Jannetta, who completed his training at the University of Pennsylvania in General Surgery and UCLA for Neurological Surgery, arrived in New Orleans to Head the Division of Neurosurgery. In July that same year, Dr. David Kline arrived In New Orleans to join Dr. Jannetta in the Neurosurgery Division. The demands of the Neurology Department had been fulfilled.
At that time, Charity housed close to 2,000 patients. Individuals with neurosurgical problems were cared for, for the most part, by other services, especially general surgery and neurology. "Rounds" meant traveling to many floors. As a result, a relatively early mandate was made to consolidate these patients in one area and on one service. Finding a ward, arranging it to provide oxygen and wall suction, and eventually recruiting nurses, all took time and, of course, money - always in short supply at Charity Hospital. When Drs. Jannetta and Kline began to organize and develop the neurosurgery service, there were a number of patients who had been at the hospital for many years. Some were quadriplegic or paraplegic and had terrible decubiti, cystitis, or other GU infections; a few had chronic head injuries. Placement in other public or private nursing facilities was either not possible or simply had not been done. It was also discovered that the psychiatry inpatient service had chronically housed a few patients with brain tumors that needed neurosurgical care.
Either Dr. Jannetta or Dr. Kline had to be on site for all admissions via the ER. This soon became an overwhelming service for the two faculty members. Plans were immediately set in motion to start up a training program in Neurosurgery. Dr. Jannetta and the LSU Department of Surgery submitted a grant application to the National Institutes of Health to seek funds for establishing a neurosurgical training program. The NIH advisor for the training grant was Dr. William Sweet of MGH‑Harvard.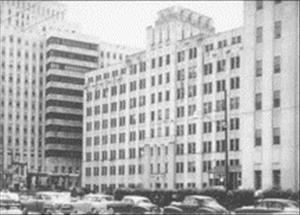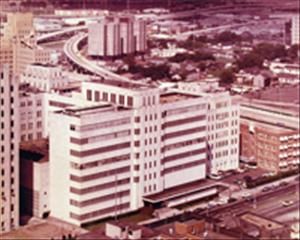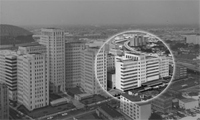 With an incredible amount of work to be completed in a day, and a tremendous backlog of patients to be cared for, Drs. Jannetta and Kline began looking for a new member to add to the faculty. They finally recruited Dr. Michael Carey, who had trained at the University of Minnesota, practiced for a while in Hartford, Connecticut, and then served in a M.A.S.H.-like unit in Vietnam. Dr. Carey had decided he wanted a different professional life than what private practice had to offer, so he applied to LSU and was successfully recruited in early 1971. Shortly before this, Dr. Jannetta had left to head the Neurosurgery Department at Pittsburgh in 1970. Dr. Kline initially did not want to take on Dr. Jannetta's role in the division. After consultation with their advisor, Dr. Sweet, he was confident he could establish a training program, and perhaps eventually, a department. He decided to stay and later became Chief of the Division of Neurosurgery in July of 1971.
Dr. Kline, Boyd Professor and Chairman of Neurosurgery, earned his AB and MD at the University of Pennsylvania. He came to the LSU School of Medicine in 1967 after doing his internship and residencies at the University of Michigan and the Walter Reed General Hospital and Institute of Research. In his forty years of service to the LSU Department of Neurosurgery, he established the LSU School of Medicine as a world leader in neurosurgical research, training and patient care, especially in the area of peripheral nerves.
Dr. Kline was named a Boyd Professor by the LSU System Board of Supervisors, the highest professional rank of the LSU System. Only a faculty member who has attained national or international distinction for outstanding teaching, research or other creative achievement may be designated a Boyd Professor.
During his tenure as Head of the Department of Neurosurgery, Dr. Kline clearly distinguished himself. He authored or co-authored over 300 publications. His book, Nerve Injuries, became a classic reference text. He serves on six editorial boards and has given many years of service to the American Board of Neurological Surgery and the Residency Review Committee for Neurosurgery. He is a founding member and past president of the Sunderland Society, and he is the past President of the Society of Neurological Surgeons. He trained 70 fellows in peripheral nerve surgery, and he matriculated 36 neurosurgeons through the Neurosurgery residency training program.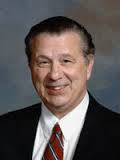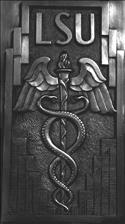 Dr. David G. Kline Dr. Frank Culicchia
Dr. Frank Culicchia was recruited to the position of Head of the Department upon the retirement of Dr. Kline in July 2006. He was a graduate of Tulane Medical School, class of 1982, and he completed his training in Neurosurgery at Tulane under the direction of Dr. Donald Richardson in 1988. Following a fellowship under the guidance of Dr. Robert Spetzler at the Barrow Neurological Institute, which he completed in 1989, he returned to New Orleans as clinical faculty at Tulane, a position he held until July 2006.
Due to the devastation of Hurricane Katrina, LSUHSC-NO and the Department of Neurosurgery suffered a drastic reduction in the capacity of its two teaching hospitals, Charity Hospital and University Hospital. LSUHSC-NO went 15 months without the use of either one of these facilities; it was forced to set up a trauma center in a vacant shopping center and utilize hospitals, both public and private, throughout the state to educate and train students and residents. The entire medical school moved to Baton Rouge in a little over two weeks after the storm. Less than a year later, the School of Medicine returned to the New Orleans facilities in July 2006. Although LSU officials have deemed Charity Hospital unsalvageable, University Hospital was reopened in March 2007 after extensive renovation, and it now serves as the Level I Trauma Center for the region.
Nearly a decade after Hurricane Katrina, bleak circumstance has been replaced with bright change. The Department of Neurosurgery's commitment to clinical excellence never wavered; yet, it is now better equipped than ever to provide the best treatment for patients and superior training for residents. In addition to currently providing neurosurgical care at West Jefferson Medical Center and the new state-of-the-art University Medical Center New Orleans, the program will continue to utilize unparalleled opportunities for cutting-edge research and advanced patient care. Our history is marked with determination, leadership, and commitment to excellence. We hold true to our past as we move forward to our future.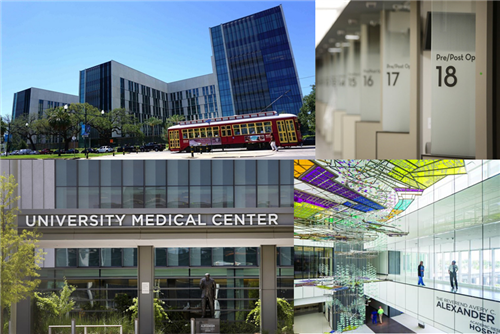 For more information on the history of LSU School of Medicine, click here.